Take your homemade kombucha and transform it into this refreshing summer cocktail!
Ingredients
Cosmo
Garnishes
Preparation
Cosmo
In a cocktail shaker, vigorously combine all of the ingredients except for the kombucha. Strain through a sieve into 2 martini glasses or champagne flutes. Top off with the kombucha.
Garnishes
Thread two toothpicks each with 1 lychee, 1 raspberry and 1 basil leaf, if desired. Place a toothpick on the rim of each glass.
Note
If you are using store-bought kombucha, choose a fruity flavour such as raspberry.
To help you with this recipe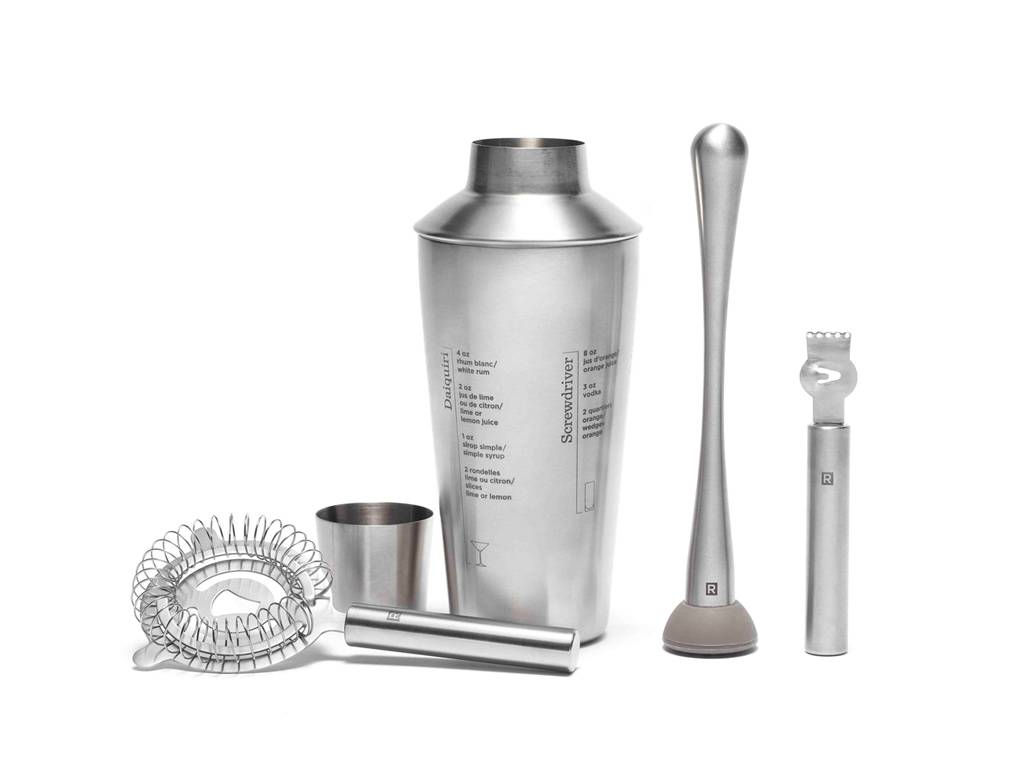 This kit includes all the accessories you'll need for making cocktails. The shaker is large enough to mix two cocktails at once and it's engraved with five of Ricardo's favourite cocktail recipes.
56.99 $
SHOP NOW