This Moroccan-inspired recipe takes vegetarian grilling to new heights!
Ingredients
Eggplant
Tahini Sauce
Preparation
Eggplant
Preheat the grill, setting the burners to medium-high. Oil the grate.

On a work surface, cut the eggplants in half lengthwise. With a small knife, make incisions in the flesh without going through to the skin. Brush the eggplants with 2 tbsp (30 ml) of the oil. Season with salt and pepper. Place the eggplants flesh side down on the grill along with the tomato and garlic. Cook for 5 minutes. Remove the eggplants from the grill and set aside on a plate. Cook the tomato and garlic 5 minutes longer on all sides until nicely grilled. Set aside with the eggplants and let cool. Do not turn off the barbecue.

On a work surface, peel the tomato and garlic. Chop the flesh and place in a bowl. Compost the skins. With a spoon, scoop out the eggplant flesh, leaving a thin layer of flesh closest to the skin so that the skins still hold their shape. Coarsely chop the eggplant flesh and add to the bowl of tomato and garlic.

Add the chickpeas to the bowl of vegetables. With a fork, coarsely mash the vegetables. Add the remaining oil, the harissa and spices. Season with salt and pepper. Mix well.

Place the reserved eggplant skins in a cast iron skillet with the openings facing up. Fill the skins with the vegetable mixture.

Place the skillet on the grill. Close the lid and cook for 5 minutes.
Tahini Sauce
Meanwhile, in a small bowl, combine the tahini and water. Season with salt and pepper. Add the yogurt.

Remove the skillet from the barbecue. Drizzle the eggplants with the tahini sauce and pomegranate molasses, if desired. Sprinkle with the mint and confit lemon rind.
Note
Pomegranate molasses is popular in Middle Eastern cuisine for its flavour, which is at once sweet and sour. It can be found in most grocery stores.
For this recipe, we prefer to use only the rind of the confit lemon. To prepare the rind, quarter the lemon and carefully spoon out the flesh. You can also run the lemon under cold water for a few seconds to remove some of the salt.
To help you with this recipe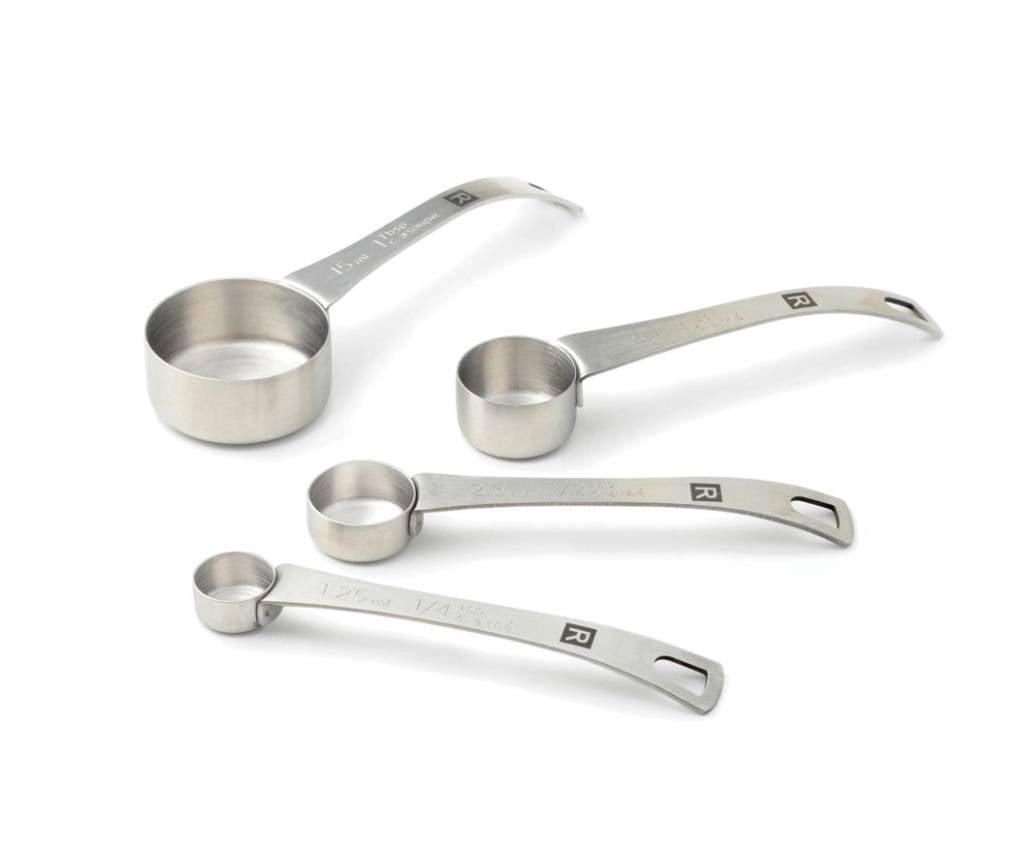 This professional grade quality set of 4 stainless steel measuring spoons will provide precise measurements for liquid ingredients.
17.99 $
SHOP NOW