Ingredients
Confit Figs
Burrata
Preparation
Confit Figs
Preheat the grill, setting the burners to high (see note). Oil the grate.

In a cast iron skillet, off the heat, place the figs and lemon slices. Cover with the oil and honey. Season with salt and pepper. Place the skillet on the barbecue and cook for 5 to 6 minutes or until the figs are glazed and tender, stirring occasionally.
Burrata
Meanwhile, on a plate, oil the onion slices. Season with salt and pepper.

Grill the onion slices for 3 minutes on each side or until tender.

Arrange the figs and the lemon slices in a serving dish. Top with the Burrata and onions. Garnish with the herbs and chive blossoms. Season with salt and pepper. Serve with toasted baguette.
Note
If you don't have any barbecue, use a cast-iron grill pan to cook the onions. Feel free to use an assortment of herbs or edible flowers that you have on hand. Chive blossoms, borage or nasturtium are a nice addition to this recipe.
To help you with this recipe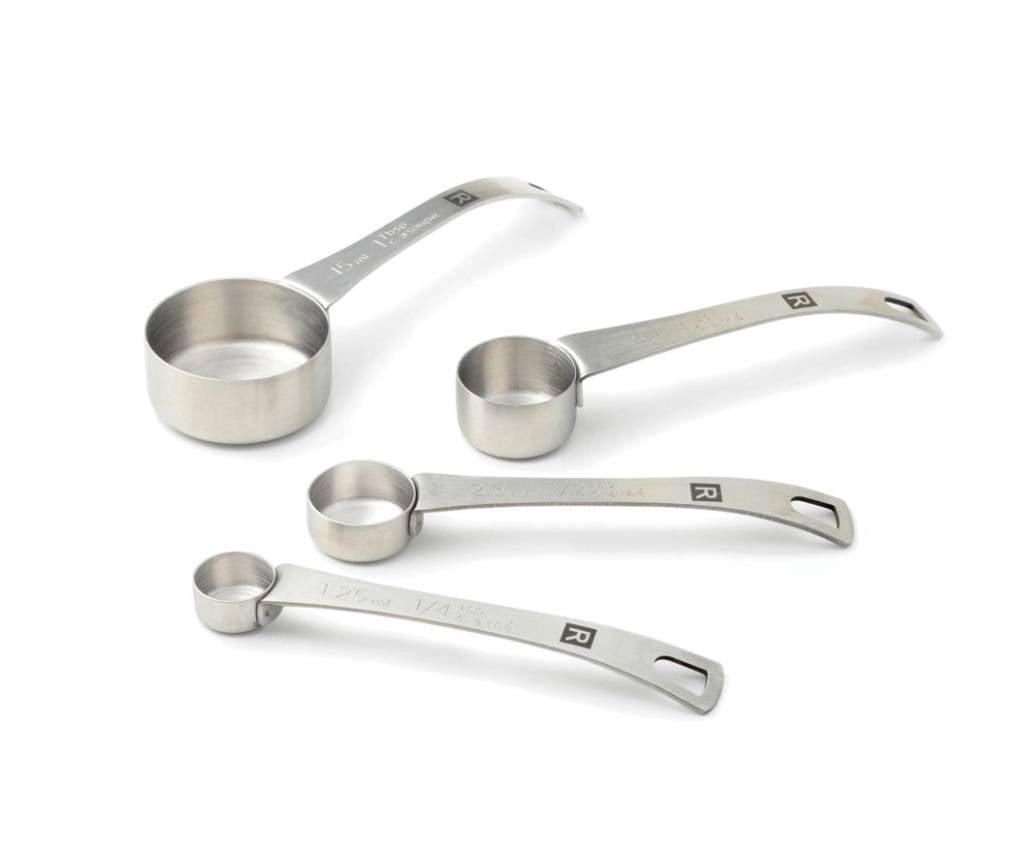 This professional grade quality set of 4 stainless steel measuring spoons will provide precise measurements for liquid ingredients.
16.99 $
SHOP NOW