Preparation
In a small pot, brown the garlic in the oil. Remove from the heat. Remove 2 tbsp (30 ml) of the garlic oil and place in a glass dish. Add 1 tbsp (15 ml) of the lemon juice and the rosemary to the glass dish. Add the meat and toss to coat well. Season with salt and pepper. Marinate for 15 minutes.

Meanwhile, in a bowl, combine the tomatoes with the remaining lemon juice, sugar and salt. Marinate for 10 minutes. Drain.

Preheat the grill, setting the burners to high. Oil the grate.

In the pot of remaining garlic oil, over high heat, stew the tomatoes until they fall apart, about 5 minutes. Adjust the seasoning. Keep warm.

Grill the steaks for 5 minutes on each side or until the desired doneness. On a work surface, slice the meat. Serve with the stewed tomatoes.
To help you with this recipe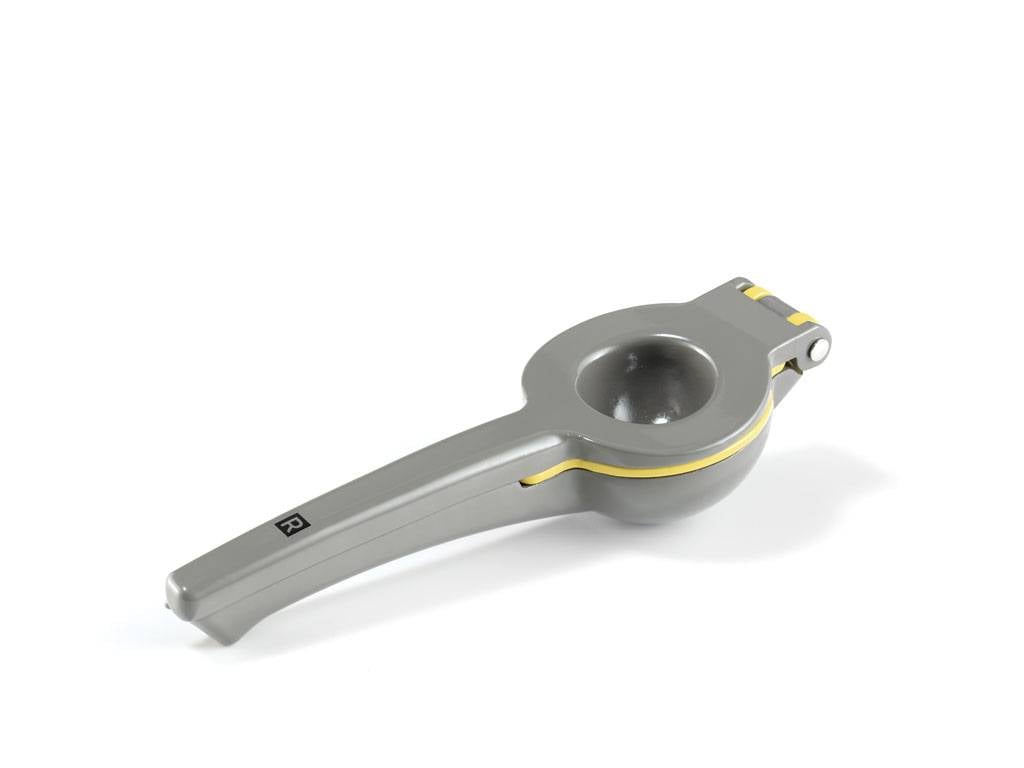 This enamelled cast-iron citrus juicer has two concave domes: one for limes and one for lemons. Designed to extract the maximum of juice without pulp or seeds.
18.99 $
SHOP NOW