This single-layer recipe for red velvet cake makes for the perfect holiday dessert.
Ingredients
Cake
Cream Cheese Whipped Cream
Preparation
Cake
With the rack in the middle position, preheat the oven to 350°F (180°C). Butter an 8-inch (20 cm) square pan and line with a strip of parchment paper, letting it hang over two sides.

In a bowl, combine the flour, cocoa powder, baking soda and salt. Set aside.

In another bowl, combine the buttermilk, food colouring, vanilla and vinegar.

In a third bowl, whisk the eggs and sugar with an electric mixer for 2 minutes. Gradually drizzle in the oil while whisking. With the machine running on low speed, add the dry ingredients alternating with the buttermilk mixture. Whisk until smooth. Pour into the prepared pan.

Bake for 30 minutes or until a toothpick inserted in the centre of the cake comes out clean. Let cool on a wire rack. Unmould and let cool completely, for approximately 2 hours.

Cut off the rounded top of the cake to make it as flat as possible. With your fingers, finely crumble the removed cake top over a baking sheet lined with a silicone mat or parchment paper.

Bake for 15 minutes. Let cool completely, for approximately 30 minutes. In a small food processor, blend the cake crumbs until they are the texture of breadcrumbs. Set aside.
Cream Cheese Whipped Cream
In a bowl, beat the cream cheese, sugar and vanilla with an electric mixer just until the sugar has dissolved

With the machine running, gradually add the cream until semi-stiff peaks form. It is important not to over whisk the cream or it will be grainy. Spread the whipped cream over the surface of the cake and sprinkle with the cake breadcrumbs.

The cake will keep for 5 days in the refrigerator. Let sit out at room temperature before serving.
To help you with this recipe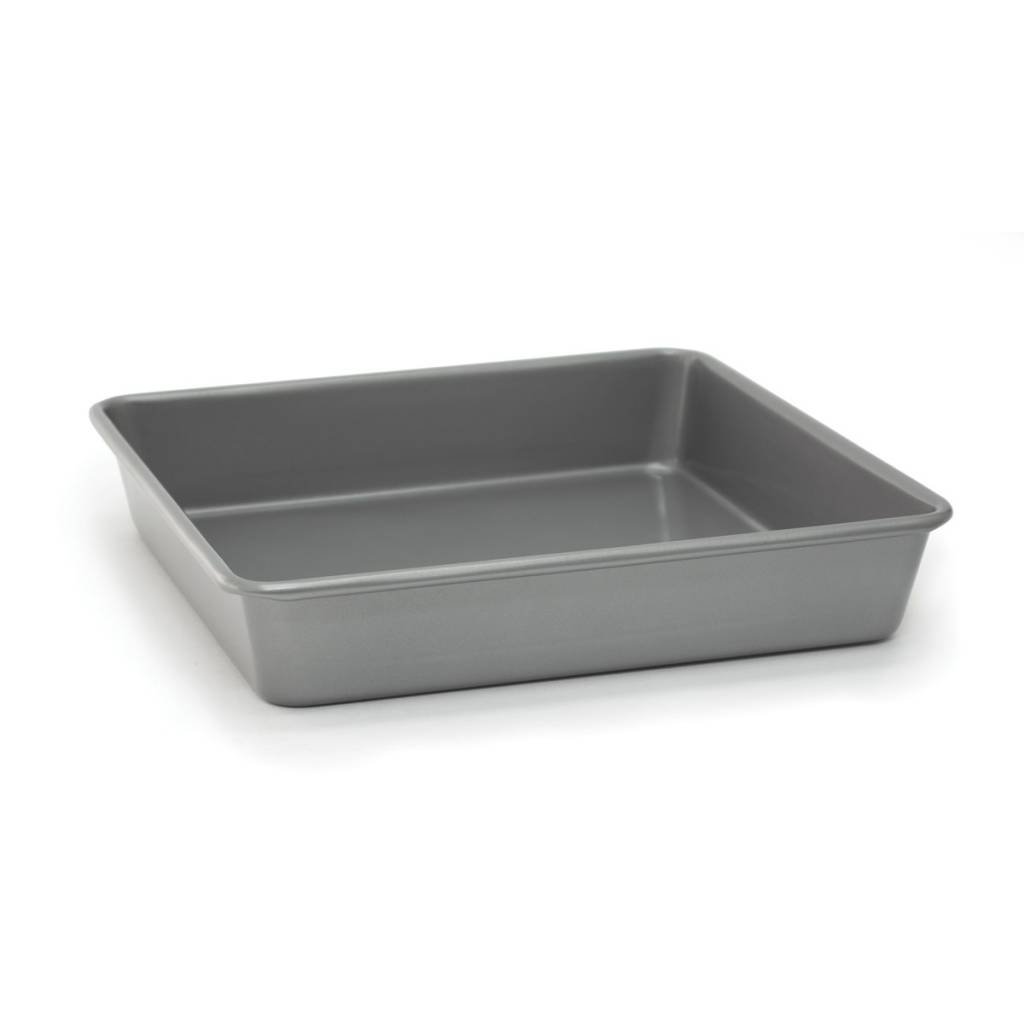 This non-stick square pan is the ideal size for baking granola bars, date squares or sugar fudge. Its durable non-stick coating and slightly rounded corners ensure even cooking as well as easy unmoulding and cleaning.
17.99 $
SHOP NOW