This steak, polenta and veggie dish will be on the dinner table in 30 minutes!
Ingredients
Avocado Salsa
Beef, Polenta and Bell Peppers
Preparation
Avocado Salsa
In a bowl, delicately combine all of the ingredients. Season with salt and pepper. Set aside.
Beef, Polenta and Bell Peppers
Heat a cast iron grill pan until very hot. Oil the pan. Add the steak and grill for 3 to 4 minutes on each side for medium-rare. Season with salt and pepper. Set aside on a plate.

In the same pan over medium-high heat, grill the polenta for 2 minutes on each side, adding oil as needed. Transfer to a serving dish.

In the same pan, grill the bell peppers for 5 minutes or until al dente. Place over the polenta.

On a work surface, slice the steak and place over the peppers. Serve with the avocado salsa.
Note
Polenta sold in a tube is a prepared cornmeal product, precooked and shaped into a log. It is available in most supermarkets.
To help you with this recipe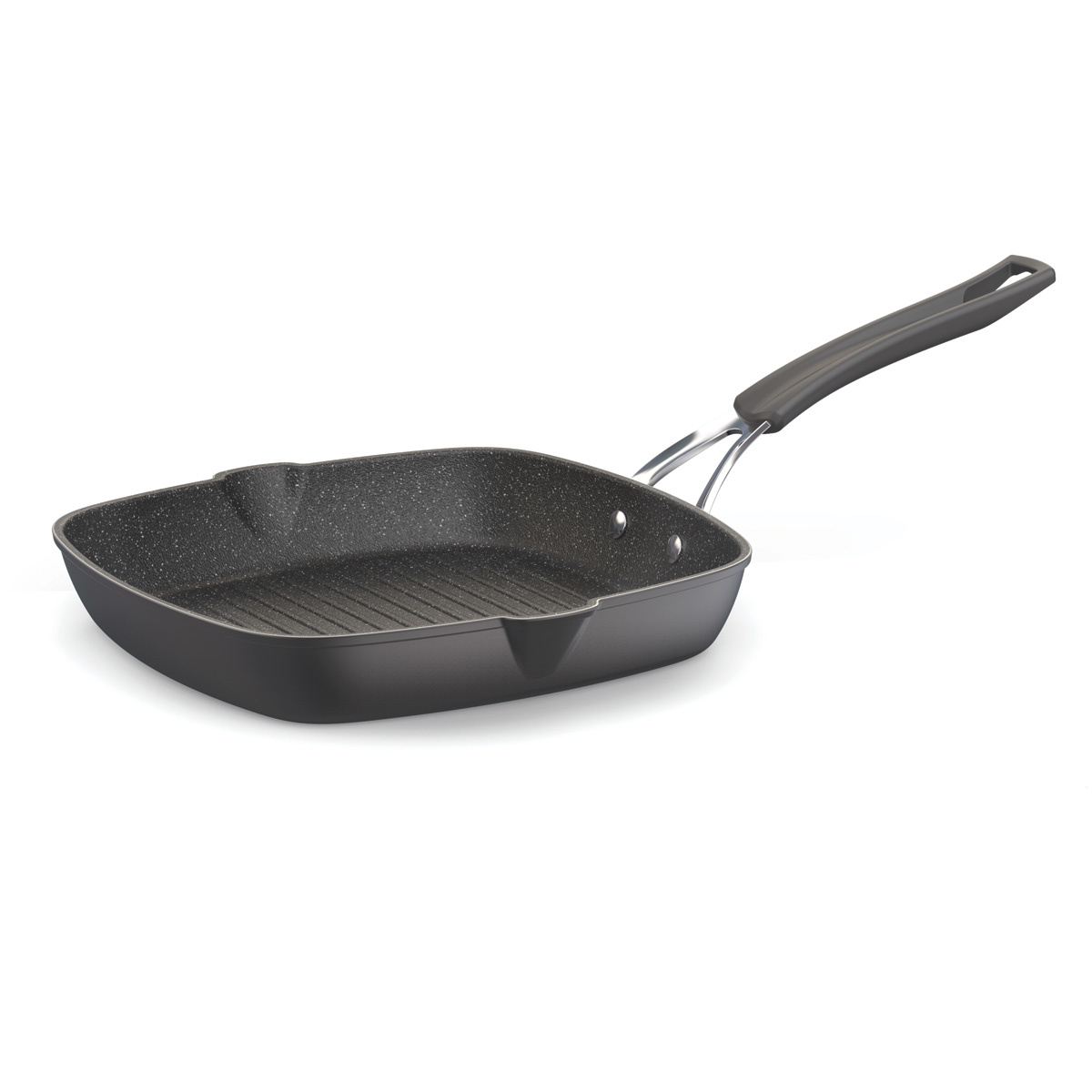 The RICARDO square grill pan is perfect for cooking skewers, steaks and other grilled meats. It features the cutting-edge THE ROCK surface enhancement, making it up to three times more resistant than ordinary Teflon. The coated ribbed design and large size mean you can grill up to four servings at a time without the juices affecting the cooking.
59.99 $
SHOP NOW