This crunchy pad thai recipe with tempeh is completely vegan!
Ingredients
Sauce
Pad Thai
Preparation
Sauce
In a bowl, combine all of the ingredients. Set aside.
Pad Thai
In a large bowl filled with warm water, plunge the rice noodles and let soak for 15 to 25 minutes or until softened.

In a large non-stick skillet over medium-high heat, brown the tempeh in the oil on all sides until crispy. Season with salt and pepper. Drain on a plate lined with paper towel. Keep warm.

In the same skillet, bring the sauce to a boil. Cook for 1 minute. Using tongs, transfer the noodles from the water directly into the skillet and toss to coat well in the sauce. Cook, stirring constantly, until the noodles are al dente. Stir in the broccoli and cook until just warmed through.

Place the tempeh, bean sprouts, peanuts, green onions and lime wedges in separate serving bowls. Serve the pad Thai immediately and let your guests add their own toppings.
To help you with this recipe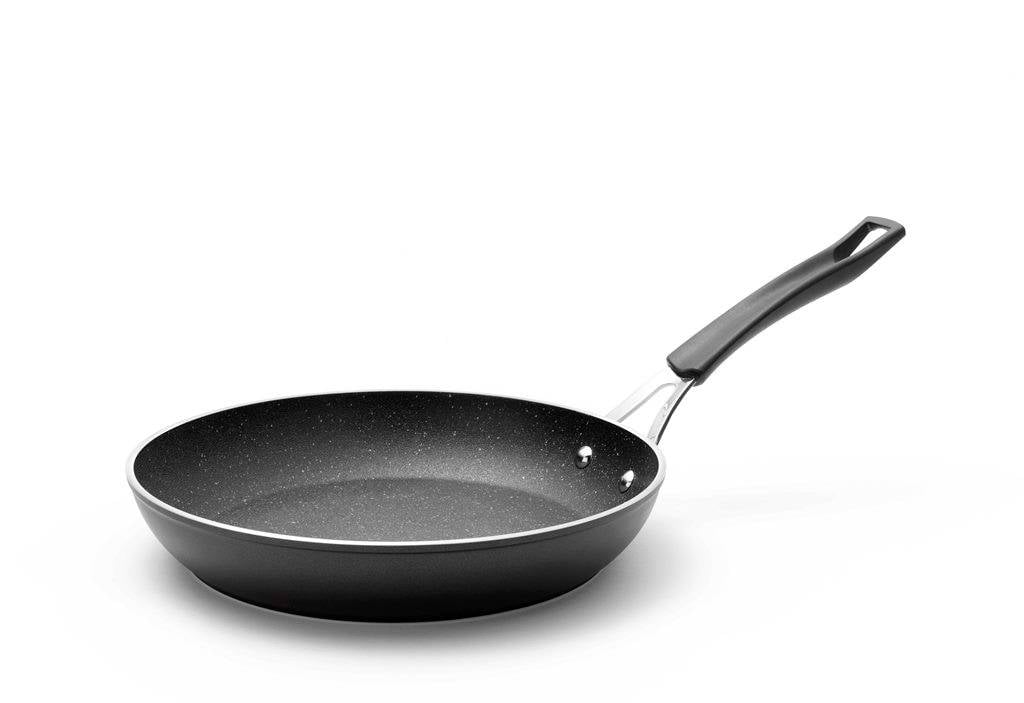 This forged aluminum frying pan is made with The Rock technology, a high-tech process that makes the pan three times more resistant than regular Teflon finish.
61.99 $
SHOP NOW