This recipe for poutine is loaded with smoked meat, green peas and a homemade gravy.
Ingredients
Oven Fries
Sauce
Toppings
Preparation
Oven Fries
With the rack in the middle position, preheat the oven to 425°F (220°C). Line a baking sheet with parchment paper.

Soak the potatoes in a bowl of cold water for 5 minutes (see note). Rinse and drain. Pat very dry with a clean dishcloth. Spread out on the baking sheet.

Toss the potatoes with the oil and season lightly with salt. Bake for 40 minutes or until nicely golden, turning halfway through cooking.
Sauce
Meanwhile, in a small bowl, dissolve the cornstarch in the water.

In a pot over medium-high heat, brown the onions in the butter. Add the garlic and cook for 1 minute. Add the flour and cook for 1 minute longer. Deglaze with both types of broth while whisking. Add the remaining ingredients. Simmer for 5 minutes, stirring often. Add the cornstarch mixture. Boil for 30 seconds. Adjust the seasoning. Keep warm.

Distribute half of the potatoes and half of the cheese curds among four shallow bowls. Cover with some of the warm sauce. Top with the remaining potatoes and cheese. Garnish with the smoked meat and peas. Cover with the remaining sauce. Serve immediately.
Note
Soaking potatoes in water removes some of the excess starch.
To help you with this recipe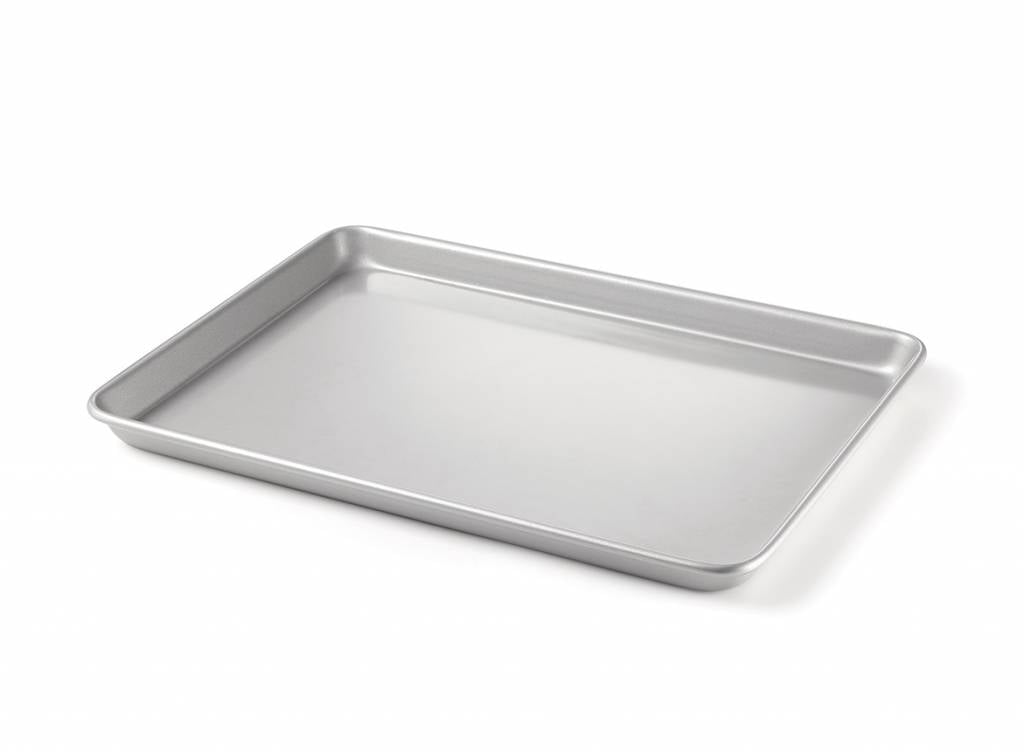 This must-have cooking accessory is perfect for baking cookies, pastries, meat or a whole meal making sheet pan dinner and getting the weeknight meal on the table fast.
25.99 $
SHOP NOW