Bread-making is all the rage lately, and we've got a sourdough starter recipe to use in homemade bread.
Preparation
Rinse a 3-cup (750 ml) glass jar with hot water. Dry well.

Place ½ cup (75 g) of all-purpose flour and ½ cup (75 g) of whole-grain flour in the jar. Add 2/3 cup (150 ml) of the water. Stir with a wooden chopstick. Cover the jar with a double layer of cheesecloth, one layer of paper towel or a clean dishcloth and secure with a rubber band or metal ring. Let sit at room temperature for 48 hours. At this point you will notice an unpleasant but altogether normal odour.

Stir the fermented mixture and transfer ¼ cup (60 g) to a second rinsed and dried glass jar. Compost the remaining fermented mixture. Add 3 tbsp of all-purpose flour, 3 tbsp whole-grain flour and ¼ cup (60 ml) of water to the new jar. Mix. Cover the jar as you did in the previous step.

Repeat step 3 every day for 14 days. The mixture develops good bacteria during the fermenting process, its odour will improve (it should smell sour like yogurt) and will now be ready to use.

On the 14th day, after feeding your starter (as described in step 3), it will be very active and should be doubled in volume and bubbly. It is now ready to use in your recipes.
To help you with this recipe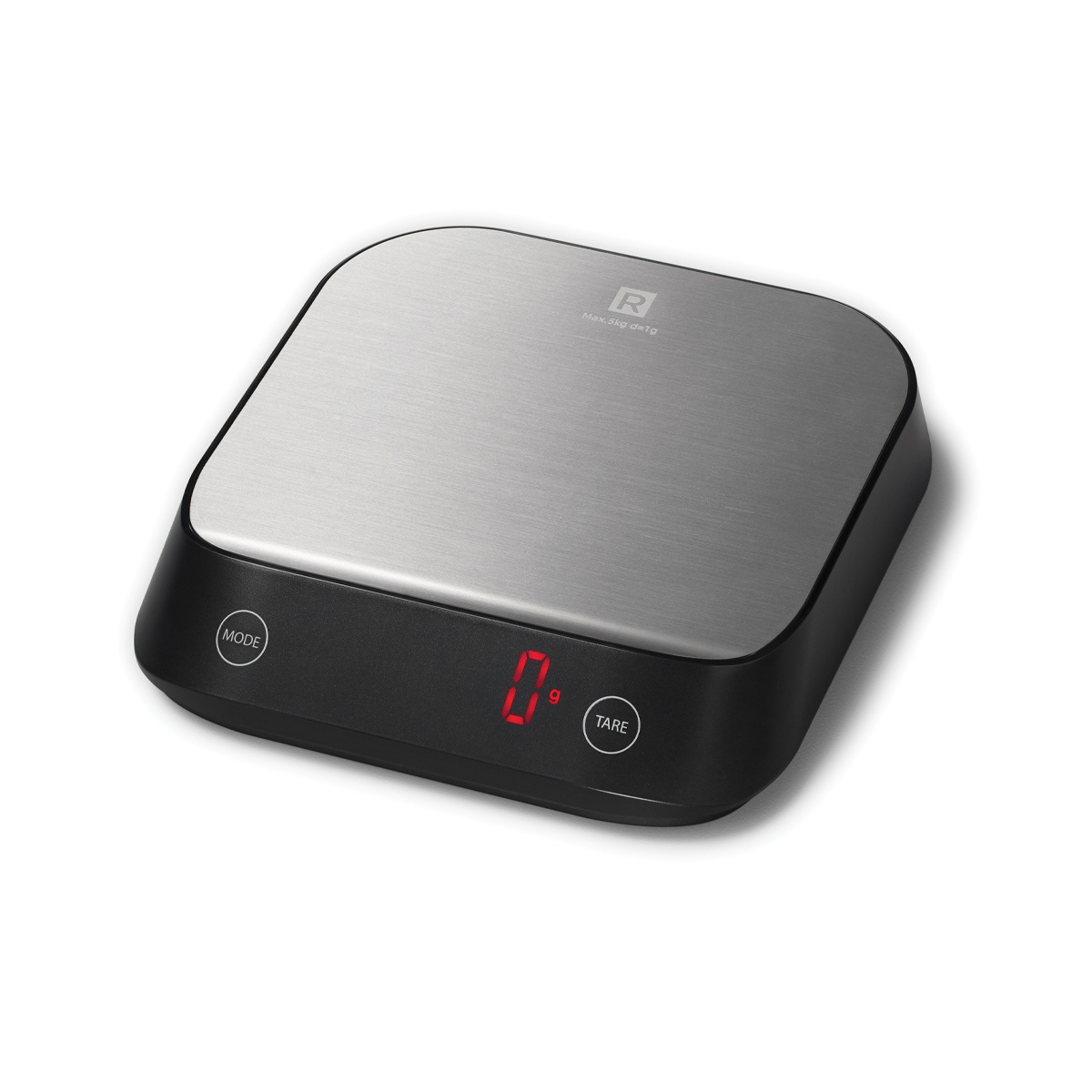 This kitchen scale is perfect for measuring your ingredients during food prep. It includes a stainless steel platform and a tactile screen that's easy to read and use. It also includes a tare button to reset the scale to zero and to subtract the weight of any bowl or plate.
36.99 $
SHOP NOW