Preparation
With the rack in the middle position, preheat the oven to 400°F (200°C).

On a non-stick or parchment paper-lined baking sheet, combine the squash, garlic, oil and 1 bunch of sage. Season with salt and pepper. Roast for 30 minutes or until the squash is tender and golden, stirring halfway through. Squeeze the garlic cloves to separate the flesh from the peel, then mash the flesh into a paste. Compost the garlic peel and the sage. Set the squash and the garlic paste aside and keep warm.

In a small pot, bring the cream, rosemary and remaining sage to a boil. Remove from the heat and let infuse for 5 minutes. Remove the herbs and compost them. Add the garlic paste. Season with salt and pepper. Set aside.

Meanwhile, in a large pot of salted boiling water, cook the pasta until very al dente. Reserve 1 cup (250 ml) of the cooking water. Drain the pasta.

In the same pot, combine the pasta, reserved cooking water and reserved herb cream. Bring to a boil, stirring constantly, until the pasta is al dente and is coated in the sauce. Remove from the heat. Add the Parmesan and stir until melted. Add the squash and half of the chopped herbs.

Transfer the pasta to a serving dish. Sprinkle with the remaining herbs.
To help you with this recipe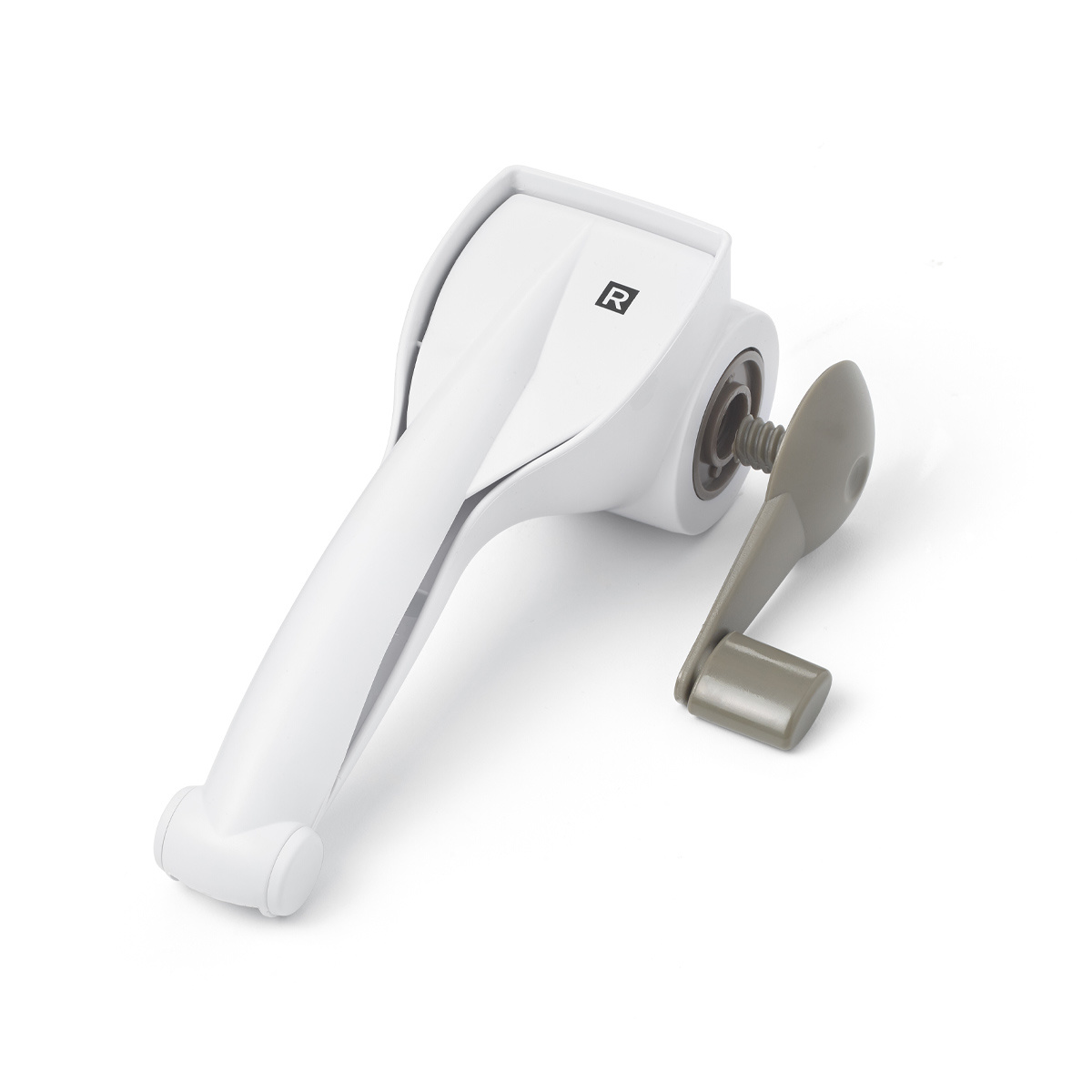 This tool is safe on fingers and includes two interchangeable drums made of stainless steel. One is for fine shavings and the other coarse. Both yield quality results not only with cheese, but with other foods like nuts, garlic, ginger, chocolate, etc.
22.99 $
SHOP NOW