Preparation
In a food processor, finely chop the onion with the oil.

In a large skillet over medium-high heat, soften the onion mixture until translucent, stirring regularly and covering the skillet to speed up the cooking, about 10 to 15 minutes. Add the wine, lemon juice and anchovies. Cook for 2 minutes, stirring constantly, until the anchovies flake apart and the liquid has reduced by half. Season with salt and pepper.

Add the mussels. Cover and cook for 4 minutes or until the mussels have completely opened. With a slotted spoon, remove the mussels and place on a baking sheet. Compost any mussels that have not opened. Let cool. Shell half of the mussels and compost the empty shells. Return the shelled mussels to the skillet and add the parsley.

Meanwhile, in a pot of salted boiling water, cook the pasta until al dente. Reserve ¼ cup (60 ml) of the cooking water. Drain the pasta. Add the pasta and reserved cooking water to the skillet of sauce. Mix well. Top with the mussels that are still in their shells. Serve immediately.
To help you with this recipe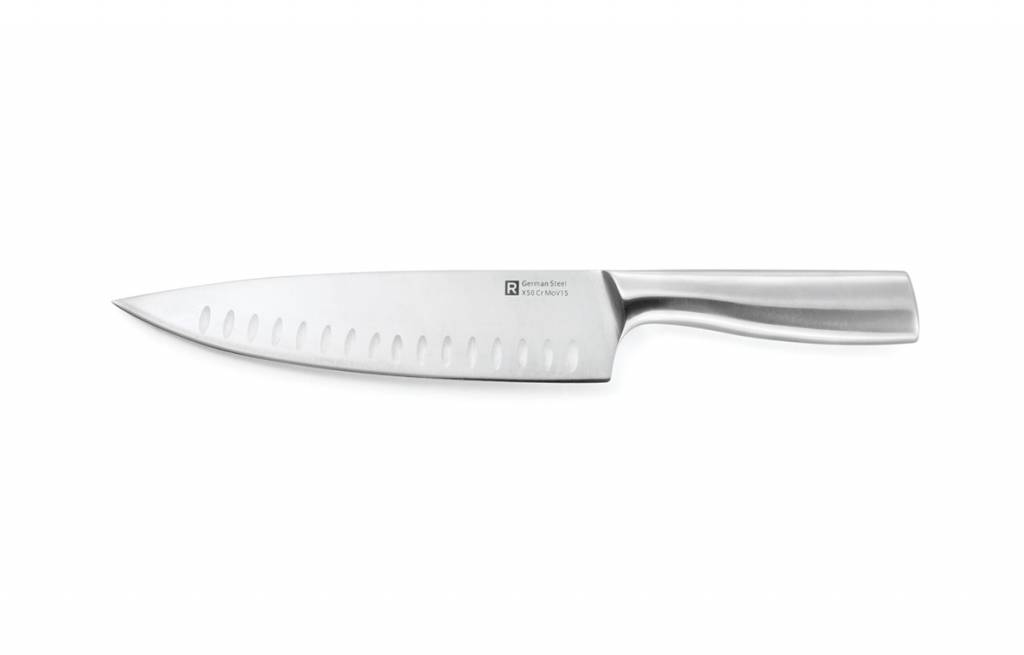 This chef's knife was designed by RICARDO's Test Kitchen staff. Its weight and ergonomic handle are perfectly balanced. The sharp blade provides perfect cuts, while its bevelled grooves ensure meat will not stick to it.
54.99 $
SHOP NOW