Ingredients
Frangipane
Dough
Preparation
Frangipane
In a pot off the heat, combine the cornstarch and ¼ cup (55 g) of the sugar. Add the egg and mix well. Add the milk, rum and vanilla. Bring to a boil over medium-high heat, whisking constantly. Simmer for 1 minute. Remove from the heat.

In a bowl, combine the butter, ground almonds and remaining sugar with a wooden spoon. Using a whisk or spatula, fold in the warm pastry cream. Cover and refrigerate for 1 hour until the cream has set.
Dough
On a floured work surface, roll out the puff pastry until about ¼ inch (5 mm) thick. Using a 10-inch (25 cm) plate as a guide, cut out two circles of puff pastry.

4 Place one circle of puff pastry on a baking sheet lined with a silicone mat. Using a pastry brush, cover about 1-inch (2.5 cm) of the pastry border with the beaten egg. Cover the inside of the circle with the frangipane. Place the bean at the centre of the filling. Top with the second circle of puff pastry, pressing the edges together to seal. Crimp the edges of the pastry all the way around using two fingers to push outwards while dragging the back of a knife inwards in between your fingers.

Brush the pastry with the remaining beaten egg. Using a toothpick, prick the top of the galette 5 times at regular intervals. Using a knife, make shallow incisions running from the centre of the galette to the edges, without cutting all the way through the dough. Freeze for 30 minutes.

With the rack in the lowest position, preheat the oven to 375°F (190°C).

Bake the galette for 45 minutes or until nicely browned (don't be afraid to let the top get quite dark). Let cool for 1 hour before serving.
Note
Instead of using rolls of puff pastry from a bakery, you can use blocks of puff pastry sold in grocery stores. In this case, you will need 2 packages (397 g each) containing 2 blocks of pastry each (for a total of 4 blocks of pastry). To get two circles of pastry large enough for this recipe, glue two blocks of pastry together by brushing them first with water and then rolling them out on a floured surface until ¼ inch (5 mm) thick (as indicated in step 3).
Although these store-bought blocks of puff pastry weigh less than what is indicated in the recipe, the difference is negligible and will still produce a great galette des Rois.
To help you with this recipe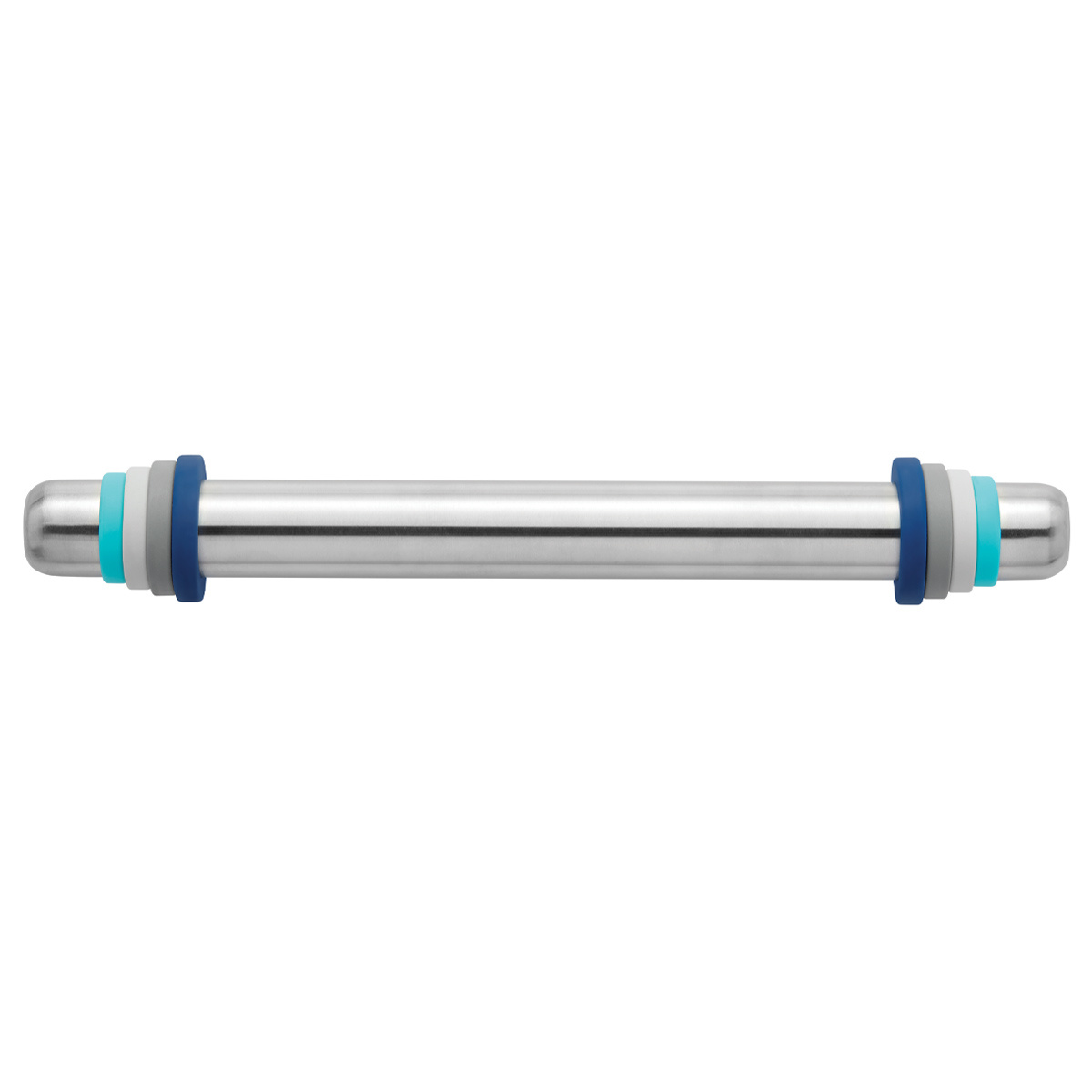 This rolling pin has a smooth and non-stick stainless steel surface. It can be chilled beforehand in the freezer, making it easier to work with the dough. Removable silicone discs slide easily onto the pin to help roll out your preferred pastry thickness.
24.99 $
SHOP NOW