Preparation
Preheat the oil in a deep fryer to 350°F (180°C). Line a baking sheet with paper towels.

In a large bowl, rinse the potatoes under cold water until the water runs clear. Let soak for 10 minutes. Drain and dry well with a clean dishcloth.

In a small bowl, combine the curry powder and garlic salt.

Fry half of the potatoes at a time in the hot oil for 10 minutes or until golden and crispy. Drain well. Immediately place in a large bowl and toss with half of the curry mixture to mix well. Season with salt and pepper. Transfer to the baking sheet and keep warm in the oven, uncovered, preheated to 200°F (95°F). Repeat with the remaining potatoes and curry mixture.

Transfer the fries to a serving dish. Garnish with the sour cream, herbs, onion and chili pepper, if desired. Serve with lemon wedges, if desired.
To help you with this recipe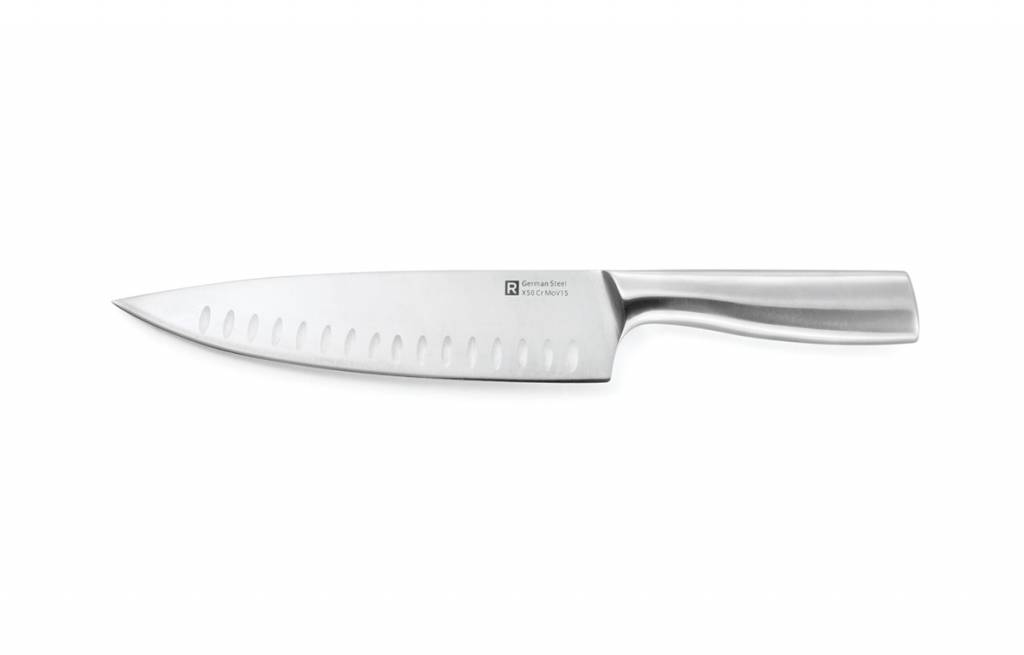 This chef's knife was designed by RICARDO's Test Kitchen staff. Its weight and ergonomic handle are perfectly balanced. The sharp blade provides perfect cuts, while its bevelled grooves ensure meat will not stick to it.
54.99 $
SHOP NOW