Ingredients
Broth
For dipping, your choice of
Preparation
On the stovetop, in a fondue pot, bring all of the ingredients to a boil. Simmer for 15 minutes. Using a slotted spoon, remove the aromatics and compost them.

Place the fondue heating plate at the centre of the table. Select the Broth function and set the pot on the heating plate. Serve with the salmon, seafood, vegetables and wontons. Serve with dipping sauces, sambal oelek or sriracha.
Note
White pepper goes very well with fish and seafood because it is subtler than black pepper. If you do not have any on hand, season lightly with black pepper instead.
Use a fondue spoon to help fish the wontons and other small items out of the broth.
To help you with this recipe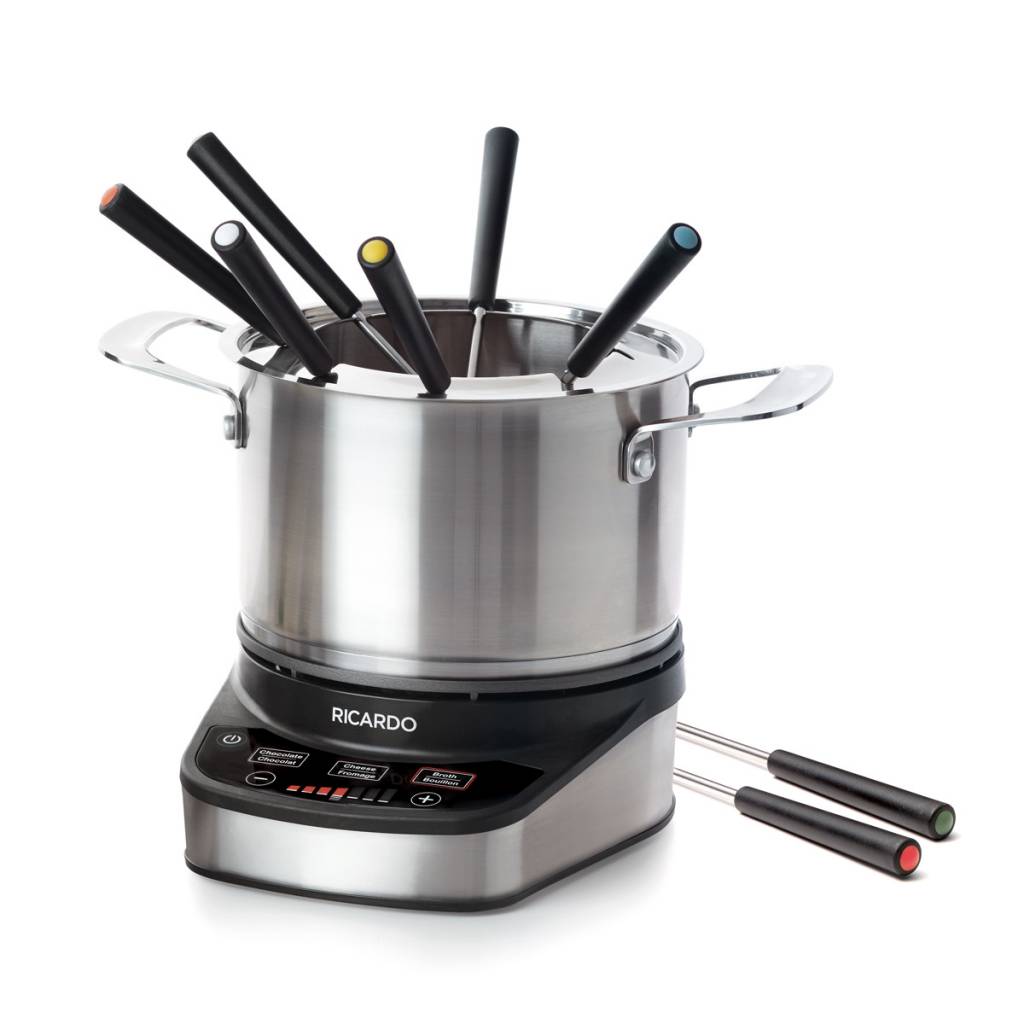 Thanks to pre-programmed settings, this RICARDO electric fondue set offers precise temperature control of broths, cheese fondues and chocolate fondues throughout the meal. The set includes eight differently coloured forks and an elegant, contemporary-styled chrome stand.
119.99 $
SHOP NOW