Ingredients
Crusts
Lemon-Pineapple Filling
Meringue
Preparation
Crusts
In a food processor, combine the flour, icing sugar and salt. Add the butter and pulse a few times, until it forms pea-sized pieces. Add the water and pulse just until the dough starts coming together. Remove the dough from the food processor and knead for 30 seconds or until smooth. Form into a log with your hands and cut into 8 equal pieces.

On a lightly floured work surface, roll one piece of dough at a time into a 5-inch (12.5 cm) disc. Line eight 4-inch (10 cm) tartlet pans with removable bottoms with the discs of dough. Remove any excess dough. Prick the dough with a fork. Place the pans on a baking sheet. Refrigerate for 30 minutes or freeze for 10 minutes.

With the rack in the middle position, preheat the oven to 400°F (200°C).

Bake the crusts for 15 minutes or until golden. Let cool completely on a wire rack, about 1 hour.
Lemon-Pineapple Filling
In a blender, purée the pineapple with the sugar and lemon juice until smooth. Add the eggs and cornstarch. Pulse for a few seconds until smooth. Pour into a pot.

Bring to a boil over medium heat, whisking constantly. Simmer for 1 minute. Remove from the heat. Whisk in the butter. In a sieve set over a bowl, strain the cream. Divide among the cooled crusts. Refrigerate for 2 hours or until completely chilled.

Top the tartlets with the pineapple slices. Set aside.
Meringue
In the top of a double boiler, heat the sugar and egg whites, whisking constantly, until the sugar has dissolved and a candy thermometer reads 140°F (60°C). Remove the bowl from the heat. Add the cream of tartar, if desired, and whisk with an electric mixer until firm peaks form.

Transfer the meringue into a pastry bag fitted with a ½-inch (1 cm) plain tip.

Garnish the tartlets with a few dollops of meringue. Top with the lemon zest, if desired.
To help you with this recipe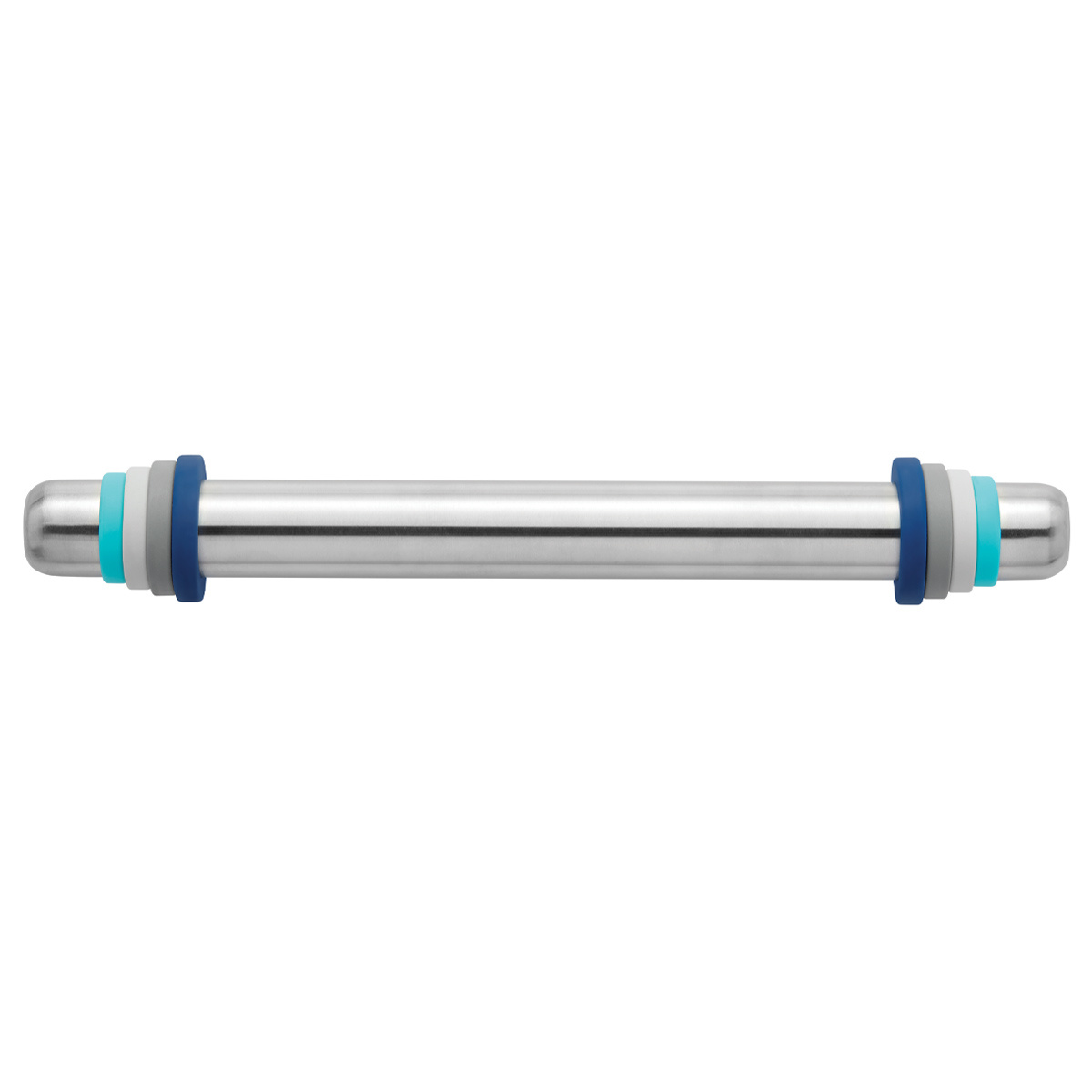 This rolling pin has a smooth and non-stick stainless steel surface. It can be chilled beforehand in the freezer, making it easier to work with the dough. Removable silicone discs slide easily onto the pin to help roll out your preferred pastry thickness.
24.99 $
SHOP NOW