Preparation
In a bowl, beat 1 egg with a whisk. Add ¾ cup (180 ml) of the water, the milk, sugar and yeast.

In a stand mixer fitted with the dough hook, combine the flour, butter and salt into a rough dough. Add the egg mixture. Knead on medium speed for 5 minutes or until smooth. Using your hands, form the dough into a ball and place in a clean, lightly oiled bowl. Cover with plastic wrap. Let rise in a warm, humid spot for 1 hour 30 minutes or until doubled in volume.

Line a baking sheet with a silicone mat or parchment paper.

Turn the dough out onto a lightly floured work surface. Cut the dough into 8 equal pieces. Roll each piece of dough against the work surface into a ball using the palm of your hand. Transfer to the prepared baking sheet, leaving space between each ball. Cover with plastic wrap and let rise for 1 hour or until doubled in volume.

With the rack in the middle position, preheat the oven to 375°F (190°C).

In a small bowl, using a fork, combine the remaining egg with the remaining water. Using a pastry brush, cover the top of each ball of dough with the egg wash. Sprinkle with sesame seeds, if desired.

Bake for 20 minutes or until the buns are nicely golden. Let cool. The buns will keep for 2 or 3 days in an airtight container at room temperature.
To help you with this recipe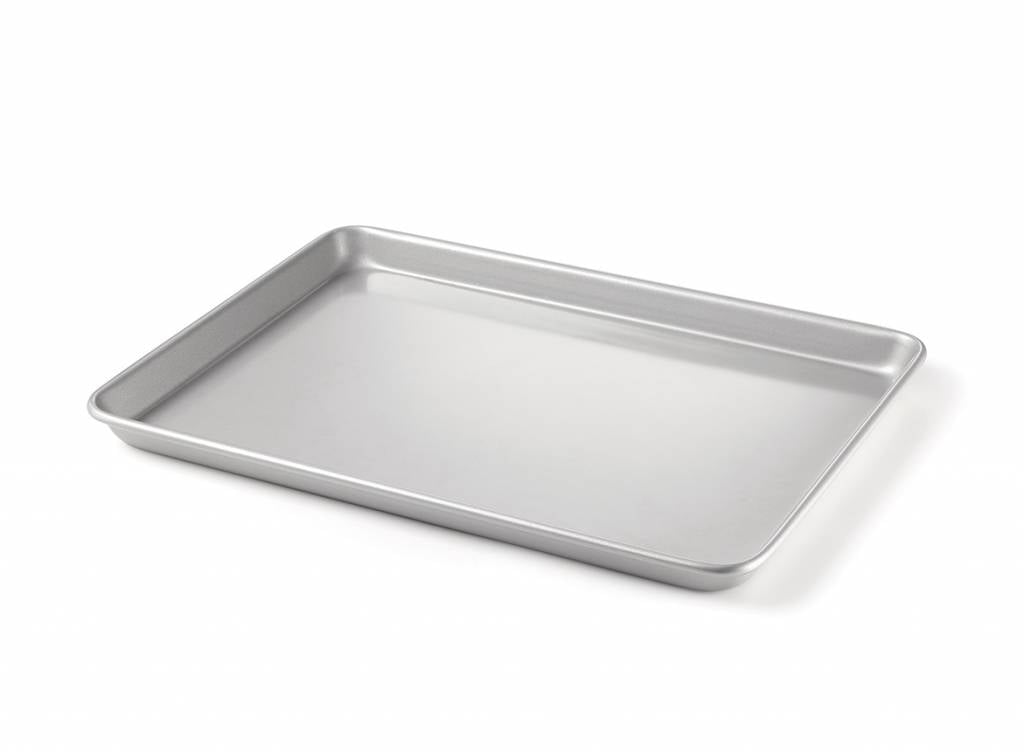 This must-have cooking accessory is perfect for baking cookies, pastries, meat or a whole meal making sheet pan dinner and getting the weeknight meal on the table fast.
25.99 $
SHOP NOW