Preparation
Using a vegetable peeler or mandoline, thinly slice the asparagus and zucchini, placing them in two separate bowls. Drizzle the lemon juice over the asparagus and the balsamic vinegar over the zucchini. Season with salt and let marinate for 15 minutes to allow the vegetables to soften. Drain.

Place the asparagus and zucchini in a serving dish. Sprinkle with the Parmesan and pine nuts. Drizzle with the oil and delicately toss. Adjust the seasoning. Garnish with the zucchini flowers, if desired, basil and fleur de sel. Serve immediately.
To help you with this recipe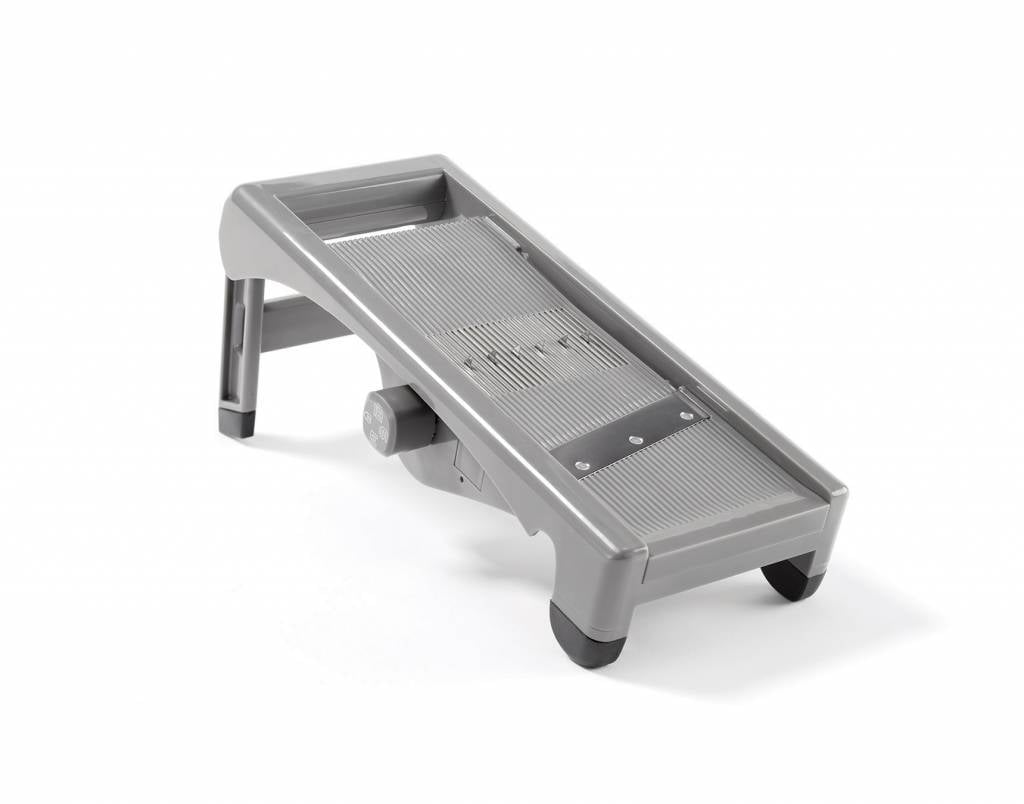 This mandolin has three different size blades that allow for rapidly and safely julienning or thinly slicing vegetables like beets, for example.
39.99 $
SHOP NOW