Preparation
On a work surface, cut the rind off the melon. Cut the flesh into 18 perfect cubes. Place in an 8-inch (20 cm) square glass baking dish. Coarsely chop the watermelon scraps and place in a small pot.

Add the chopped strawberries, sugar and water to the pot. Bring to a boil and simmer over medium heat for 5 minutes. Let cool completely at room temperature, about 1 hour. Strain through a sieve over the melon cubes. Let marinate for 1 hour at room temperature.

Thread 1 strawberry half and 1 melon cube onto 18 short wooden skewers. Place on a serving dish. Drizzle with some of the fruit syrup and lime juice. Garnish with lemon balm leaves, if desired.

Transfer the remaining fruit syrup to an airtight container. Cover and refrigerate. The fruit syrup will keep for 1 month in the refrigerator and can be served with grilled fruit salad, with ice cream, added to drinks – it adds a fruity kick to sangria – or to sweeten smoothies.
To help you with this recipe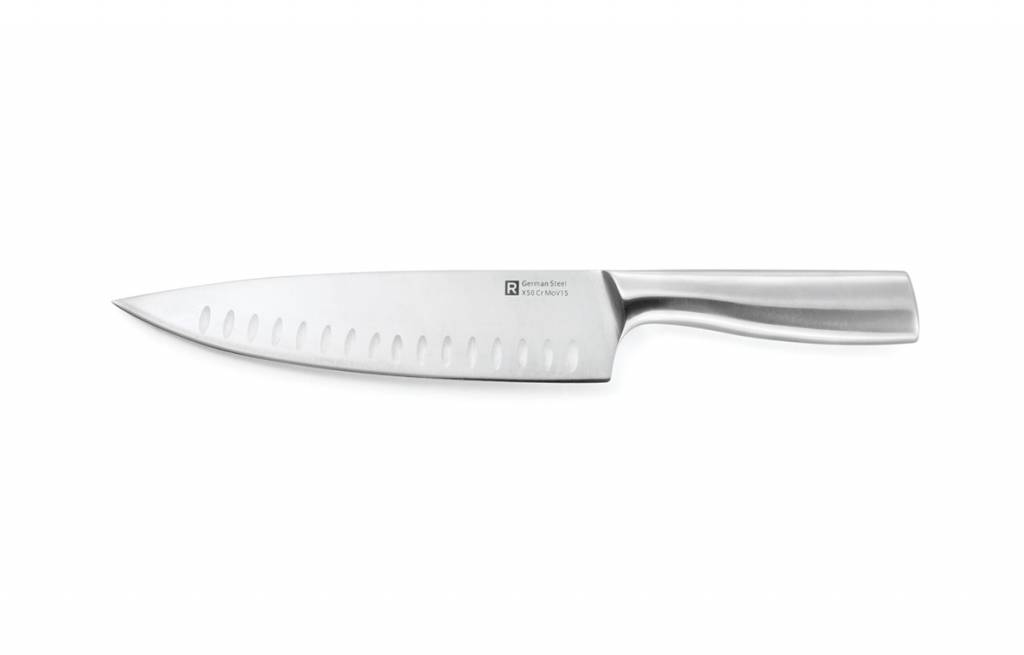 This chef's knife was designed by RICARDO's Test Kitchen staff. Its weight and ergonomic handle are perfectly balanced. The sharp blade provides perfect cuts, while its bevelled grooves ensure meat will not stick to it.
54.99 $
SHOP NOW