Ingredients
Cauliflower Crust
Toppings
Preparation
Cauliflower Crust
With the rack in the lowest position, preheat the oven to 425°F (220°C). Line a baking sheet with parchment paper. Oil the paper.

In a food processor, chop the cauliflower until it resembles the texture of couscous. Place in a clean dishcloth and ring out as much liquid as possible. Place the dried out cauliflower in a large bowl.

Add the remaining ingredients, except for the oil, to the bowl. Mix well using a spatula or your hands. Season with pepper.

With your hands, spread out the cauliflower mixture on the prepared baking sheet into an 11-inch (28 cm) circle, about ¼ inch (5 mm) thick. Brush with oil. Bake for 17 to 20 minutes or until golden.
Toppings
Remove the crust from the oven. Gently slide the parchment paper with the crust onto a wire rack. Place the wire rack over the baking sheet. Top the crust with the tomato sauce and cheese. Bake for another 8 minutes. Garnish the pizza with the arugula and cherry tomatoes.
Note
Chickpea flour is not a common addition to cauliflower crust, but it does help to bind the ingredients together and improve the texture. You can omit the chickpea flour from the recipe, but the crust will be very crumbly. This pizza is too fragile to eat with your hands, so you will need a knife and fork.
To help you with this recipe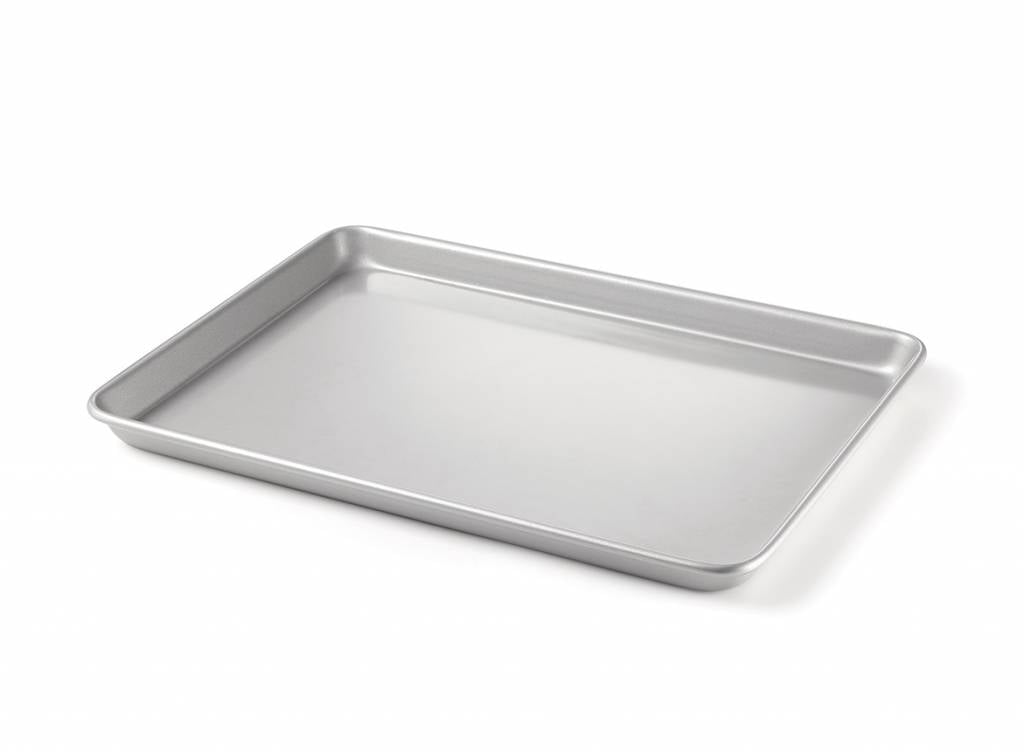 This must-have cooking accessory is perfect for baking cookies, pastries, meat or a whole meal making sheet pan dinner and getting the weeknight meal on the table fast.
25.99 $
SHOP NOW