Preparation
With the rack in the middle position, preheat the oven to 450°F (230°C).

In a bowl, combine the shrimp with the nuoc-cham and sambal. Let marinate in the refrigerator while you cook the vegetables.

In a pot of salted boiling water, blanch the Brussels sprouts for 5 minutes. Drain and pat dry.

On a non-stick or parchment paper-lined baking sheet, combine the Brussels sprouts with the bell peppers and oil. Season with salt and pepper. Bake for 10 minutes.

Drain the shrimp and discard the marinade. Spread the shrimp over the vegetables on the baking sheet. Bake for another 10 minutes or until the shrimp are cooked through. Drizzle with more nuoc-cham sauce, if desired. Garnish with cilantro leaves. Serve with lime wedges. Delicious with white rice.
To help you with this recipe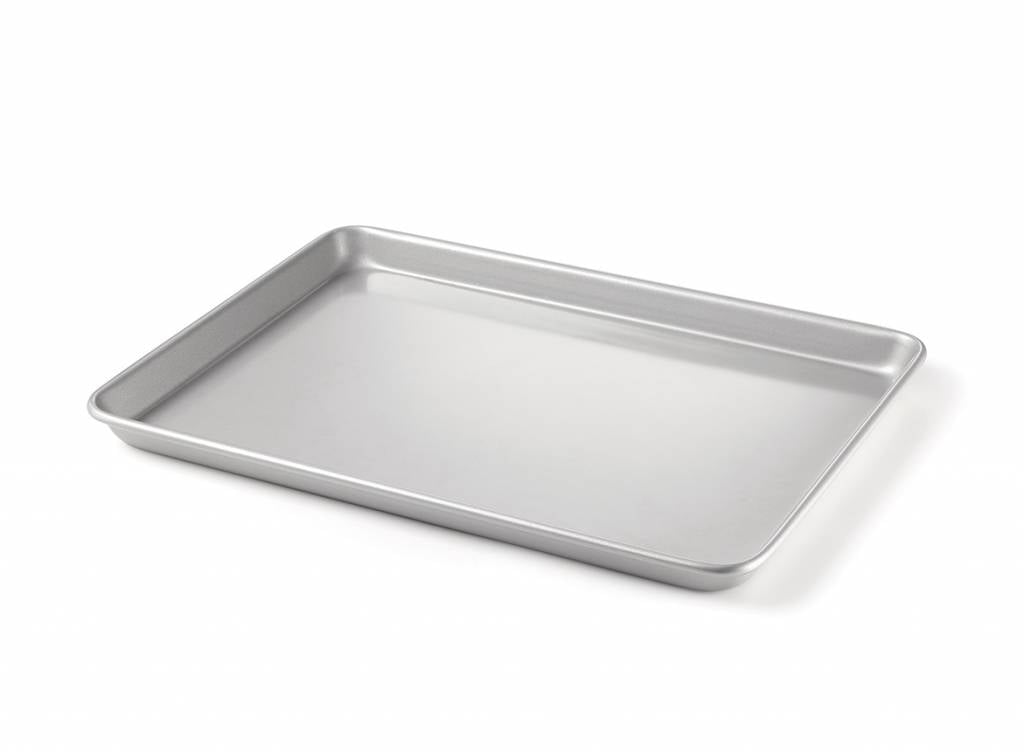 This must-have cooking accessory is perfect for baking cookies, pastries, meat or a whole meal making sheet pan dinner and getting the weeknight meal on the table fast.
25.99 $
SHOP NOW