Ingredients
Lentils and Mushrooms
Sauce
Scallops
Preparation
Lentils and Mushrooms
In a pot of salted boiling water, cook the lentils for 20 minutes or until tender. Drain.

In a large non-stick skillet over high heat, cook the mushrooms and garlic in the butter and oil until nicely golden. Add the cooked lentils. Add the spinach and cook, while stirring, until just wilted. Season with salt and pepper. Keep warm.
Sauce
Meanwhile, in a small pot, bring the wine, vinegar and shallot to a boil. Let reduce until almost dry. Over medium heat, whisk in the cream and miso. Cook for 1 minute until the sauce is hot. Set aside.
Scallops
In another non-stick skillet over high heat, brown the scallops in the oil and butter for about 2 minutes. Season with salt and pepper, and turn the scallops over.

Divide the creamy miso sauce among four plates. Cover with the lentil and mushroom mixture. Top with the scallops. Garnish with chervil leaves, if desired.
Note
Miso is a fermented, salty condiment paste that is diluted before using. Originally from Japan, it is now made in Quebec. There are numerous types of miso (made with soy or rice) as well as added flavours (nori, herbs, mushrooms). Miso can be found in the refrigerated section of most grocery stores.
To help you with this recipe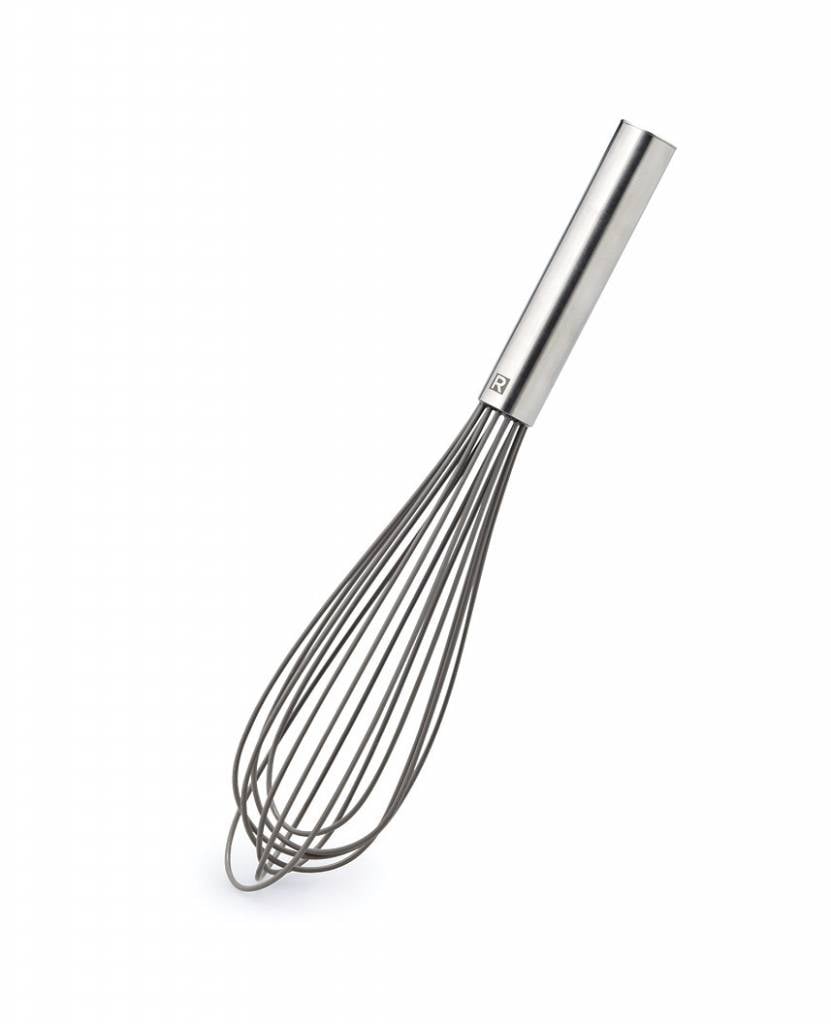 This silicone whisk allows you to whip cream, sauces and eggs efficiently.
12.49 $
SHOP NOW