Ingredients
Cookies
Toppings
Preparation
Cookies
In a bowl, cream the butter, icing sugar, salt and vanilla with an electric mixer. Add the egg yolk and mix until smooth. With the machine running on low speed, or with a wooden spoon, add the flour.

On a work surface, form the mixture into a log and cut into 24 equal pieces. Roll the pieces into balls and place in the cavities of a non-stick mini muffin tin. Press down into an even layer along the bottom of each cavity. Refrigerate for 30 minutes.

With the rack in the middle position, preheat the oven to 350°F (180°C).

Bake the cookies for 10 minutes or until the edges start to brown. Once out of the oven, make a well in the centre of each cookie by pressing down with a melon baller, being careful not to go all the way through the cookie. Let cool on a wire rack.
Assembly
In a small bowl, combine the caramel and Irish cream. Pour ½ tsp (2.5 ml) of the caramel mixture into the cavity of each cookie.

Cover each cookie with about 1 tsp (5 ml) of the chocolate. Sprinkle with the hazelnuts and a pinch of fleur de sel. Refrigerate for 1 hour or until ready to serve. Gently run a pointy, non-metallic utensil between the side of the muffin tin and the cookies to unmould. Let sit at room temperature before serving. The bites will keep for 2 weeks in an airtight container in the refrigerator.
To help you with this recipe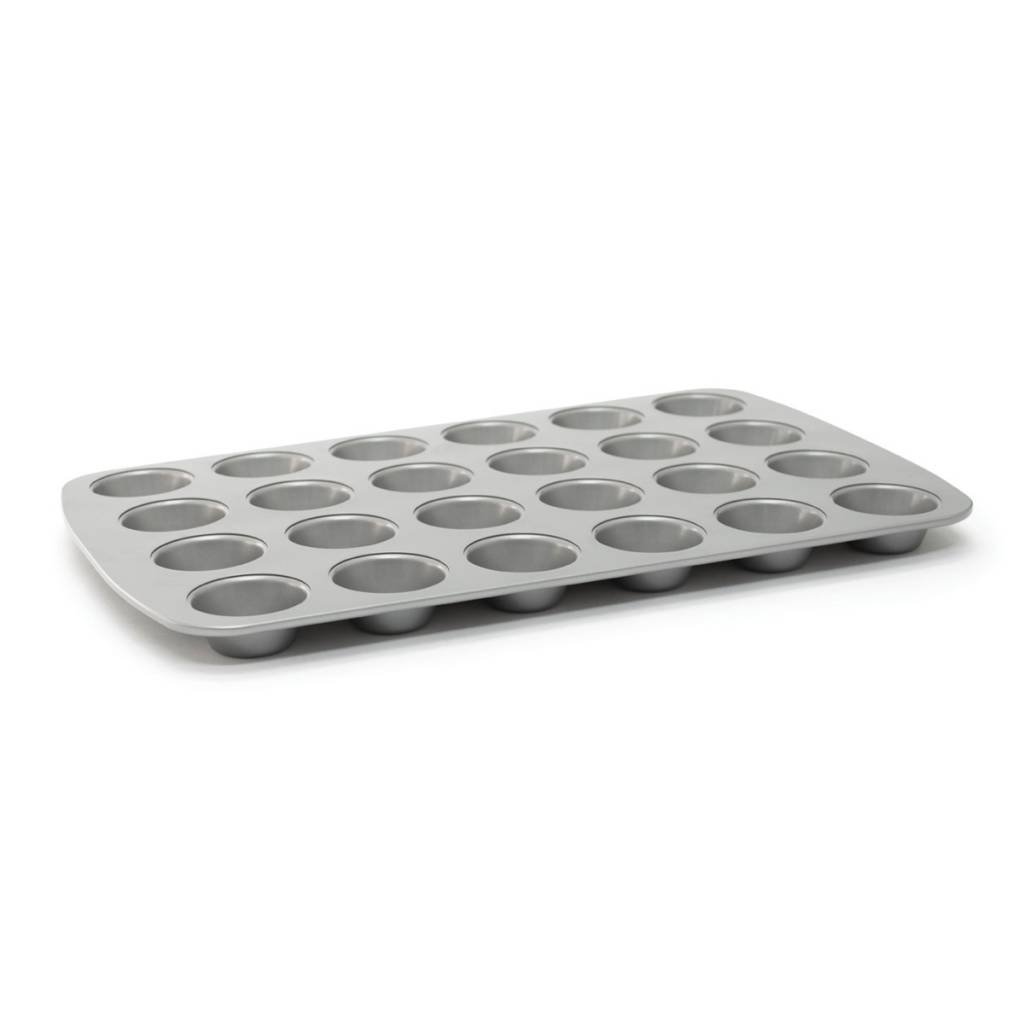 This RICARDO 24 mini-muffin pan lets you easily bake scrumptious cupcakes and muffins, as well as a variety of homemade desserts and hors d'oeuvres. Its non-stick coating ensures excellent heat distribution, easy unmoulding and efficient cleaning.
20.99 $
SHOP NOW