Ingredients
Mustard Caviar
Beef Tartare
Preparation
Mustard Caviar
Place the mustard seeds in a small pot. Cover with cold water. Bring to a boil. Simmer for 2 minutes, stirring occasionally. Drain the mustard seeds and discard the cooking water. Repeat this process two more times.

In the same pot, bring the vinegar, water, sugar and salt to a boil. Mix until the sugar has dissolved. Add the mustard seeds. Simmer over low heat for 5 minutes. Remove from the heat.

Transfer to an airtight container and let cool. Cover and refrigerate for 1 hour 30 minutes or until completely chilled. The mustard caviar will keep in its marinade for 2 weeks in the refrigerator (see note).
Beef Tartare
Place the meat in the freezer for 30 minutes before slicing.

Fill a bowl two-thirds of the way up with ice. Place a second bowl over the ice. This will keep the meat very cold while you prepare the tartare.

On a work surface, using a knife, cut the beef into a small dice and place in the chilled bowl as you go. Refrigerate.

In a small bowl, combine the oil, parsley, chives, capers, Dijon, lemon juice, Worcestershire sauce and Tabasco sauce. Add to the bowl of beef. Season with salt and pepper. Mix well.

Serve the tartare in spoons or small serving bowls. Top each portion with ¼ tsp of the mustard caviar and some parsley leaves.
Note
The cap comes from the top section of the sirloin. This premium cut of beef, cheaper than the tenderloin or top round, is a great option for tartare. Since this is a slightly tougher cut of meat, we recommend freezing it for 30 minutes to make it easier to dice.
Mustard caviar is a versatile condiment that is a great addition to a charcuterie board, in a sandwich or with vegetables.
To help you with this recipe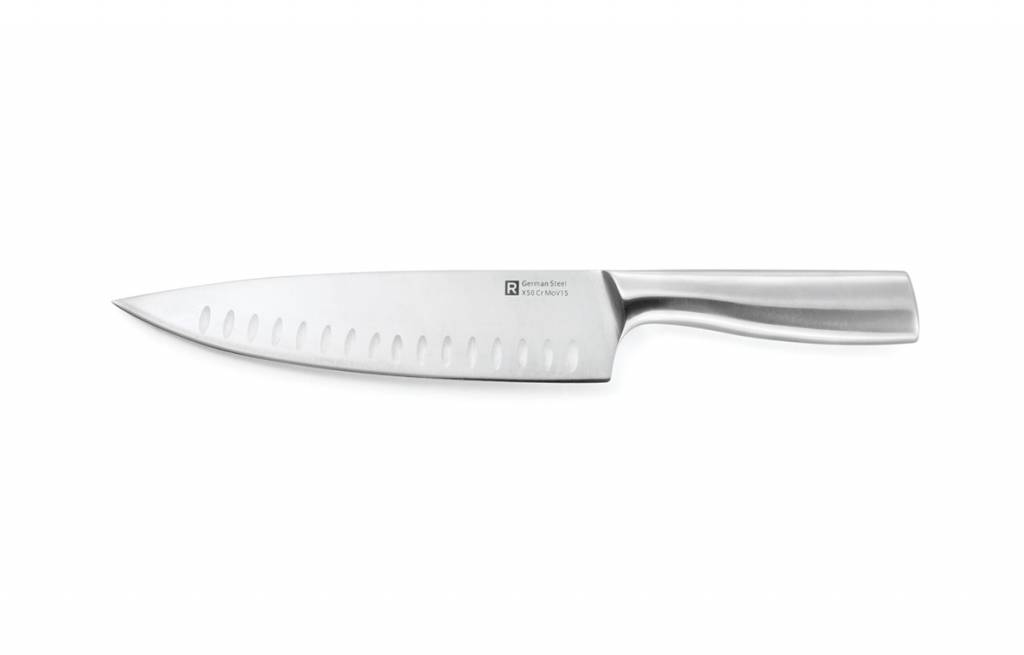 This chef's knife was designed by RICARDO's Test Kitchen staff. Its weight and ergonomic handle are perfectly balanced. The sharp blade provides perfect cuts, while its bevelled grooves ensure meat will not stick to it.
54.99 $
SHOP NOW