Ingredients
Doughnuts
Caramel Cream
Caramel Glaze
Preparation
Doughnuts
In a bowl, combine the milk and yeast. Let sit for 5 minutes.

In a stand mixer fitted with the dough hook or in a large bowl with a wooden spoon, combine the remaining ingredients, except for the oil, with the milk mixture until the dough starts coming together.

In the stand mixer or on a lightly floured work surface, vigorously knead the dough for 5 minutes or until smooth. Form into a ball and place in a clean, lightly floured bowl. Cover with a damp dishcloth and let rise in a warm, humid spot for 2 hours or until doubled in volume.

On a lightly floured work surface, roll out the dough until ½ inch (1 cm) thick. Using a 3-inch (7.5 cm) round cookie cutter, cut out 12 doughnuts, reusing any dough scraps. Cover the doughnuts with a clean dishcloth and let rest for 15 minutes.

Preheat the oil in a deep fryer to 350°F (180°C). Line a baking sheet with paper towel or with a wire rack.

Fry 3 to 4 doughnuts at a time in the hot oil for 1 minute on each side or until golden. Drain on the paper towel. Continue with the remaining doughnuts. Let cool completely, about 30 minutes. Using a chopstick, make a hole in the side of each doughnut.
Caramel Cream
Meanwhile, in a pot over medium-high heat, cook the sugar and water without stirring until an amber caramel forms. Remove from the heat. Add the cream. Watch out for splattering. Add the butter and stir until the caramel has dissolved.

In a second pot, off the heat, whisk together the flour and cornstarch. Add the eggs and vanilla. Whisk vigorously until smooth. Add the milk and mix well. Pour in the caramel while whisking (see note).

Bring the mixture to a boil over medium-high heat, stirring constantly. Simmer for 2 minutes. Pour into a square baking dish. Cover with plastic wrap directly on the surface of the cream. Refrigerate for 2 hours or until completely chilled.

Transfer the cream into a pastry bag fitted with a ½-inch (1 cm) plain tip. Fill the doughnuts with the cream.
Caramel Glaze
When ready to serve, in a bowl, whisk the icing sugar and dulce de leche.

Cover the doughnuts with the glaze. Sprinkle with a pinch of Maldon salt. Serve or refrigerate. The doughnuts are best eaten on the day they are made.
Note
salt is a great option for garnishing desserts since the crystals are more delicate than other fleurs de sel on the market.
You can make the caramel cream up to 2 days in advance.
To help you with this recipe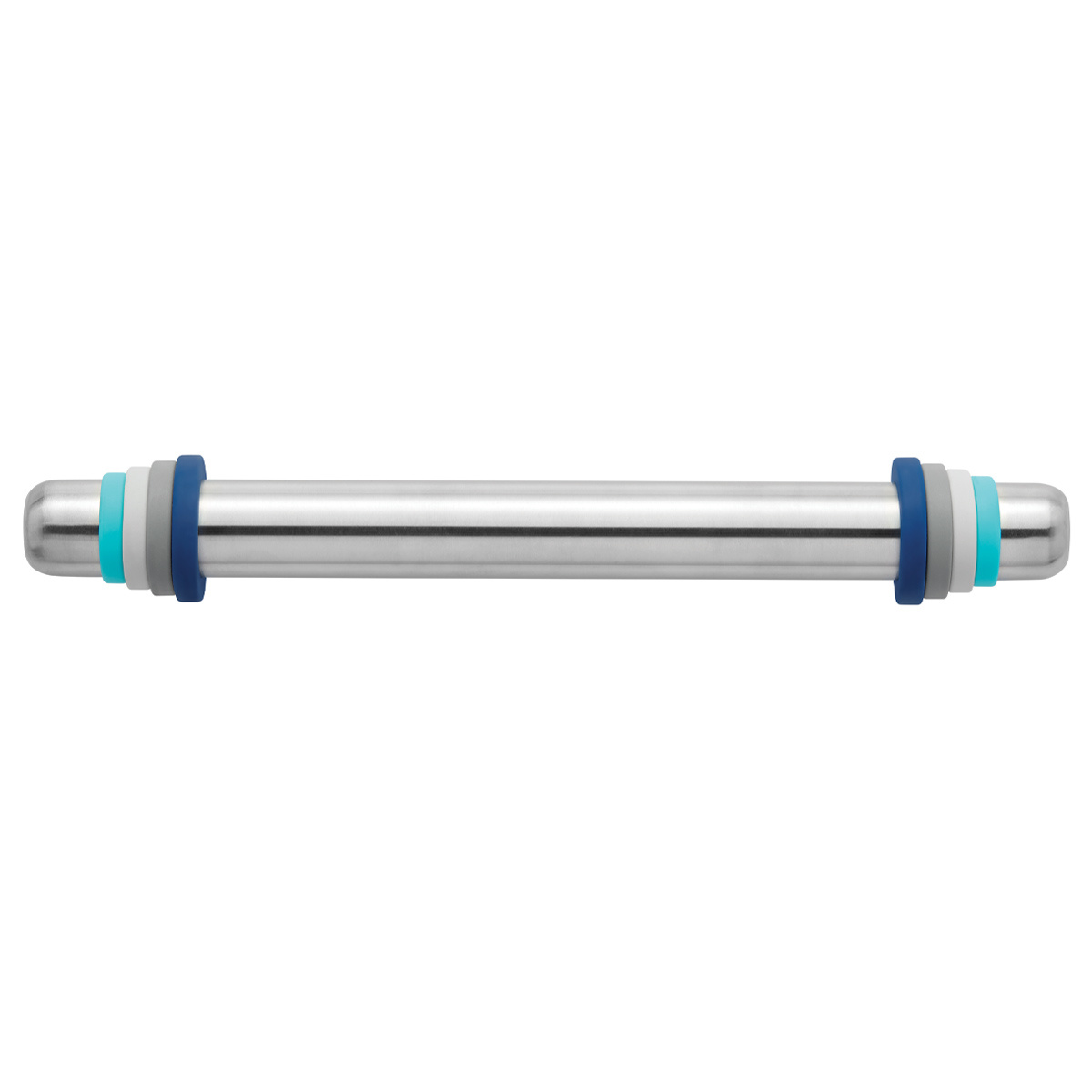 This rolling pin has a smooth and non-stick stainless steel surface. It can be chilled beforehand in the freezer, making it easier to work with the dough. Removable silicone discs slide easily onto the pin to help roll out your preferred pastry thickness.
24.99 $
SHOP NOW