Preparation
Sauce
In a measuring cup, whisk together all of the ingredients. Set aside.
Ramen
In a pot of boiling water, cook the noodles for 2 to 3 minutes or until al dente. Stir well to prevent the noodles from sticking together. Drain and rinse under cold water. Set aside.

In a large, deep skillet over medium-high heat, cook the mushrooms in 2 tbsp (30 ml) of the oil until crispy and nicely browned, about 7 minutes, stirring very occasionally. Set aside on a plate lined with paper towel.

In the same skillet, cook the eggplants in ¼ cup (60 ml) of the oil until tender and nicely browned, about 7 minutes (see note). Lightly season with salt and pepper. Set aside with the mushrooms.

Still in the same skillet, cook the meat in the remaining oil, breaking it up with a wooden spoon, until it starts to brown. Add the ginger and paprika. Cook for 1 minute while stirring. Pour in the sauce. Bring to a boil and add the noodles. Stir quickly with kitchen tongs to coat the noodles in the sauce. Add the eggplants, mushrooms and green onions. Serve immediately.
Note
Dried ramen noodles come with their own sachet of seasoning, but you will only need the noodles for this recipe. If using fresh ramen, you will need ¾ lb (340 g) raw noodles.
Don't be afraid to really brown your vegetables. This caramelization will lend a depth of flavour to the ramen.
To help you with this recipe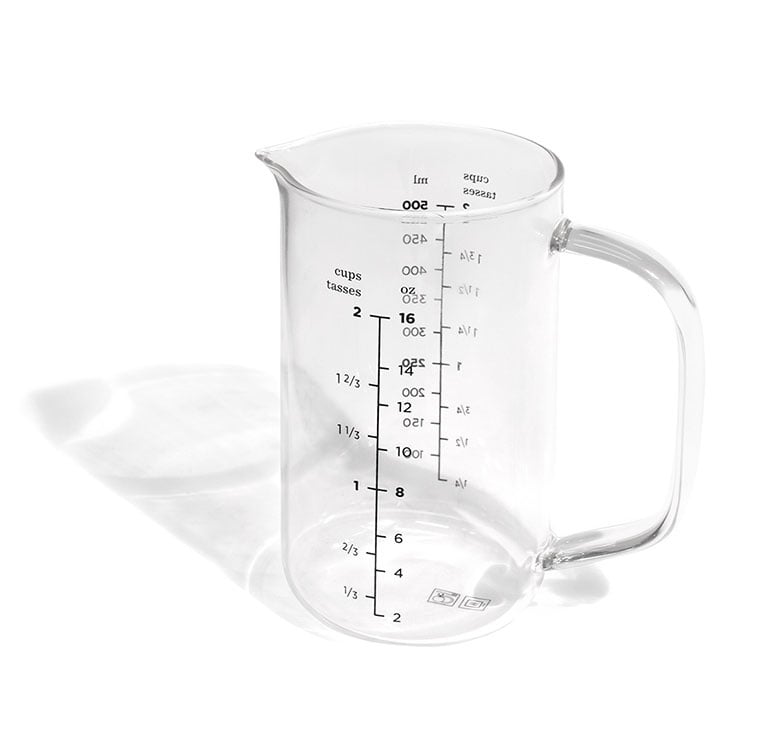 This glass 2-cup (0.5 litre) measuring cup lets you accurately measure both dry and liquid ingredients. Measures are easy to read, and the pouring spout helps to avoid spillage.
14.99 $
SHOP NOW