Ingredients
Crust
Chocolate Cream
Preparation
Crust
With the rack in the middle position, preheat the oven to 350°F (180°C).

In a bowl, combine all of the ingredients. Press the crust into the bottom and up the sides of a 9-inch (23 cm) tart pan with removeable bottom or glass pie dish. Bake for 15 minutes. Let cool.
Chocolate Cream
Zest the oranges. Remove the peel down to the flesh, then slice the flesh into rounds. Set the orange slices aside in a bowl until ready to serve.

Place the chocolate in another bowl.

In a pot off the heat, whisk together the cream, milk, sugar, egg yolks and orange zest. Cook over medium-low heat, stirring constantly, until the cream has thickened slightly. Pour over the chocolate and let sit for 2 minutes without stirring. Whisk until smooth.

Pour the chocolate cream into the cooled crust. Refrigerate for 3 hours or until the filling has set.

Using a fine grater, sprinkle dark chocolate shavings over the top of the tart. Add a pinch of Maldon salt and garnish with the reserved orange slices. The tart will keep for 3 days in the refrigerator.
Note
Maldon salt is a great option for garnishing desserts since the crystals are more delicate than other fleurs de sel on the market.
To help you with this recipe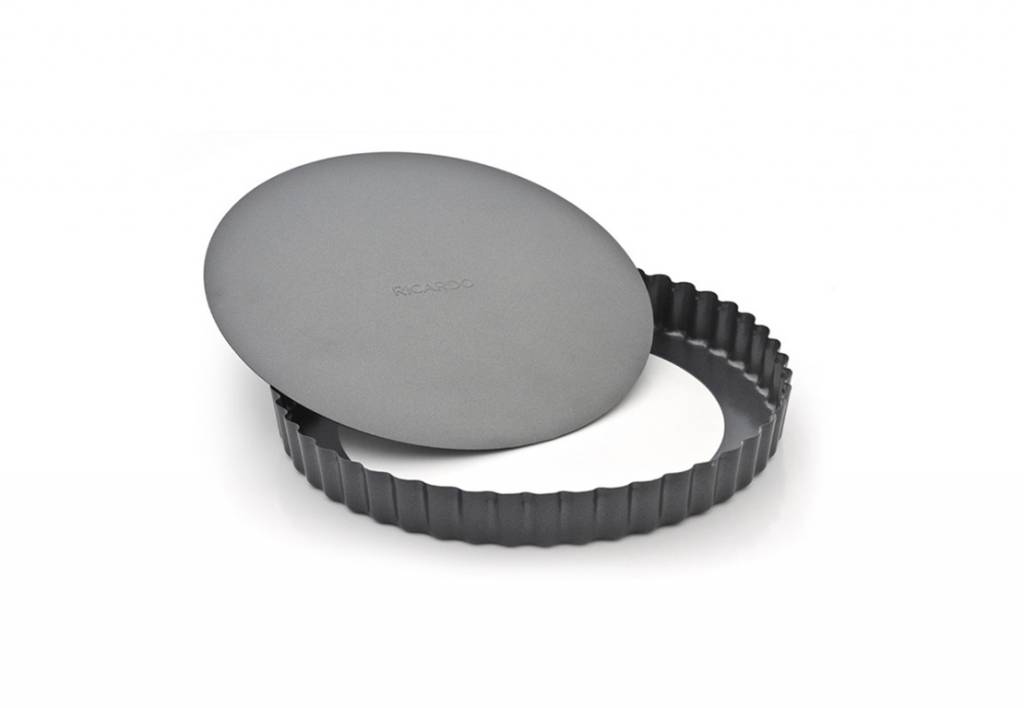 This round tart pan is perfect for baking both savoury and sweet tarts. The dark metal creates a crispy crust and the removable bottom allows for easy unmolding and cleaning.
16.99 $
SHOP NOW