Preparation
With the rack in the middle position, preheat the oven to 425°F (220°C).

In a shallow dish, combine the flour and spices. Season with salt and mix well. In a second shallow dish, lightly beat the eggs. In a third dish, place the crushed corn chips.

Dredge the fish pieces in the flour, shaking off any excess. Dip into the beaten eggs, letting some of the excess drip off. Then press into the corn chips and coat well.

Place the fish on a non-stick or parchment paper-lined baking sheet. Bake for 15 minutes, turning the fish over halfway through.

Meanwhile in a pot, bring the corn and water to a boil. Remove from the heat. Using a hand blender, purée the corn and water. Add the butter and stir until melted. Season with salt and pepper.

In a small bowl, combine the tomatoes and lime zest. Season with salt and pepper.

Divide the corn purée among four plates. Top with the fish and tomatoes. Sprinkle with cilantro leaves, if desired.
To help you with this recipe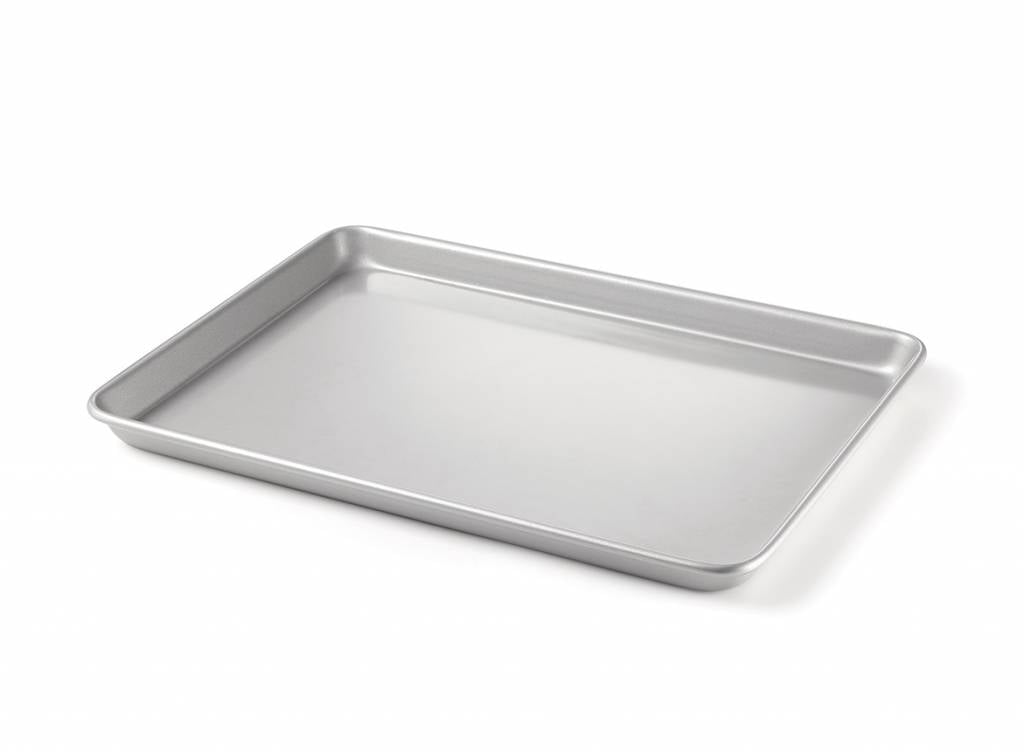 This must-have cooking accessory is perfect for baking cookies, pastries, meat or a whole meal making sheet pan dinner and getting the weeknight meal on the table fast.
25.99 $
SHOP NOW