Preparation
Place the reusable filter in the glass carafe. Place the ground coffee in the filter. Slowly pour the water over the coffee. Cover and let infuse for 12 hours in the refrigerator.

Remove the filter and compost the coffee grounds. The resulting brewed coffee is a strong concentrate. It will keep for 10 days in an airtight container in the refrigerator. Serve over ice and add the same quantity water or milk, to taste.
Note
Opt for a grind similar to that used for a French press (about the size of raw cane sugar).
For a coffee with notes of fruit and chocolate, use a light or medium roast coffee.
To help you with this recipe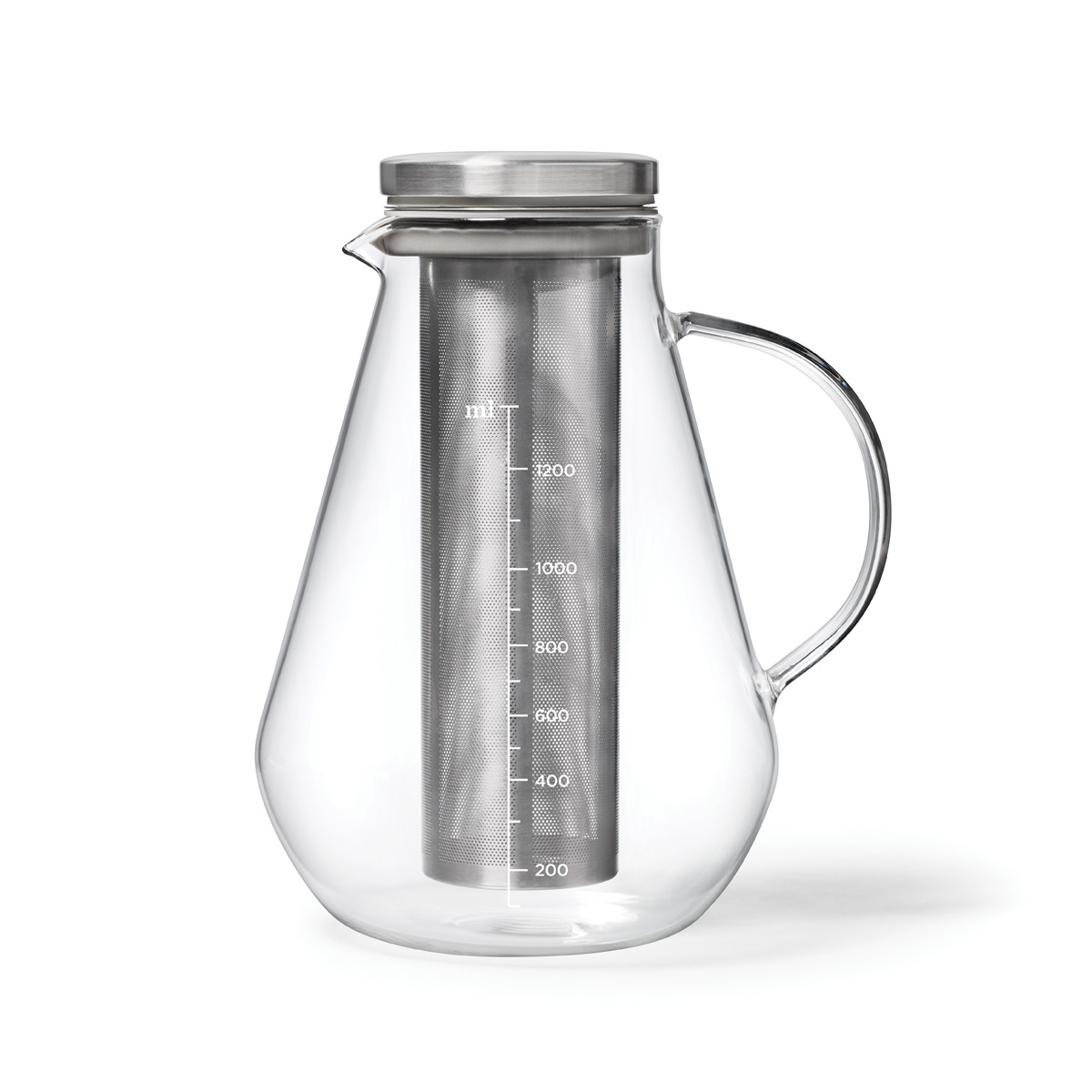 This glass coffee maker uses a cold or hot infusion process that makes for a coffee without any bitterness. Its airtight cover connects to the detachable stainless steel filter. It includes a silicone seal that holds in the flavour and keeps refrigerator odours from getting in.
34.99 $
SHOP NOW