Preparation
In a blender, place the dates and cover with the carrot juice. Let soak for 5 minutes.

Meanwhile, on a work surface, finely zest one orange. Peel both oranges down to the flesh. Working over a bowl, slide a knife between each membrane to remove the segments and to catch the juice. Add the orange zest, segments and juice to the blender. Slice the third orange into thin rounds and set aside for serving.

Add 1 cup (250 ml) of the yogurt and the remaining ingredients to the blender. Purée until smooth.

Divide the remaining yogurt among four glasses. Pour the orange smoothie over the yogurt. Using a spoon, mix to create a marbled effect. Garnish each glass with an orange round.
To help you with this recipe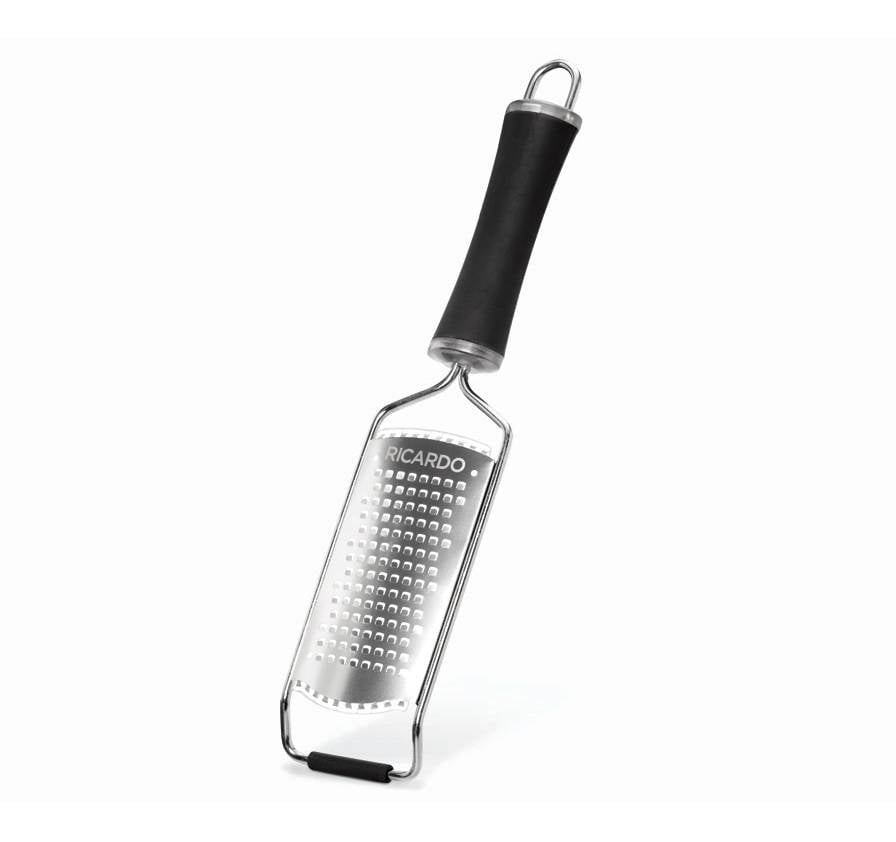 This large stainless steel grater with a medium blade is perfect for grating cheeses, chocolate or vegetables. The handle and the non-skid strip allows for a comfortable and secure grip.
17.99 $
SHOP NOW