Ingredients
Meat
Toppings
Preparation
Meat
In a bowl, combine the salt and spices. Add the meat and toss to coat well. Add a drizzle of oil and mix gently. Marinate in the refrigerator for 1 hour, if desired.
Toppings
Cut 6 mini bell peppers in half lengthwise. Thread the meat alternating with the halved bell peppers, tomatoes and zucchini onto four skewers. Thread the remaining vegetables onto other skewers.

Preheat the grill, setting the burners to high. Oil the grate.

Grill the skewers for 4 minutes on each side for rare or until the desired doneness.

When ready to serve, garnish with the feta and cilantro. Serve with rice, couscous or a green salad, if desired.
To help you with this recipe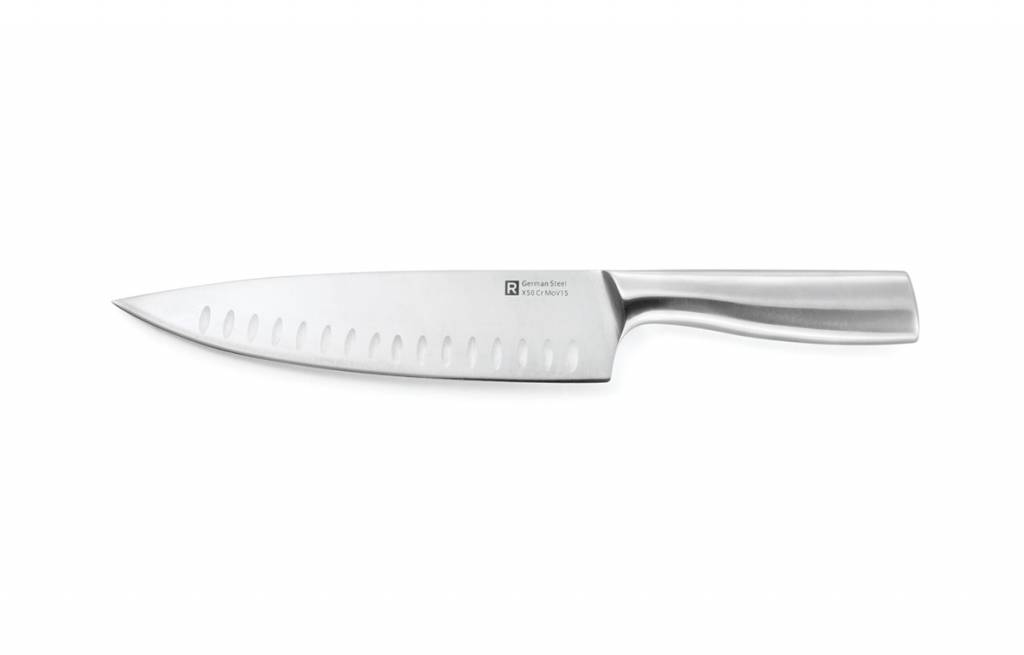 This chef's knife was designed by RICARDO's Test Kitchen staff. Its weight and ergonomic handle are perfectly balanced. The sharp blade provides perfect cuts, while its bevelled grooves ensure meat will not stick to it.
54.99 $
SHOP NOW