Ingredients
Cucumber Juice
Cocktail
Preparation
Cucumber Juice
In a blender, purée the cucumber until smooth. Place a fine sieve over a bowl and pour in the cucumber purée. Cover and let drain, without pressing on the pulp, for 1 hour in the refrigerator. Compost the pulp. Save the juice. You should obtain about ¾ cup (180 ml) cucumber juice (see note).
Cocktail
Place the ice in a tall, cold glass. Add the cucumber juice, gin, lime juice and cane syrup. Mix. Top off with the tonic water. Garnish with the mint and cucumber slices, if desired.
Note
The cucumber juice will keep for 3 days in an airtight container in the refrigerator.
To help you with this recipe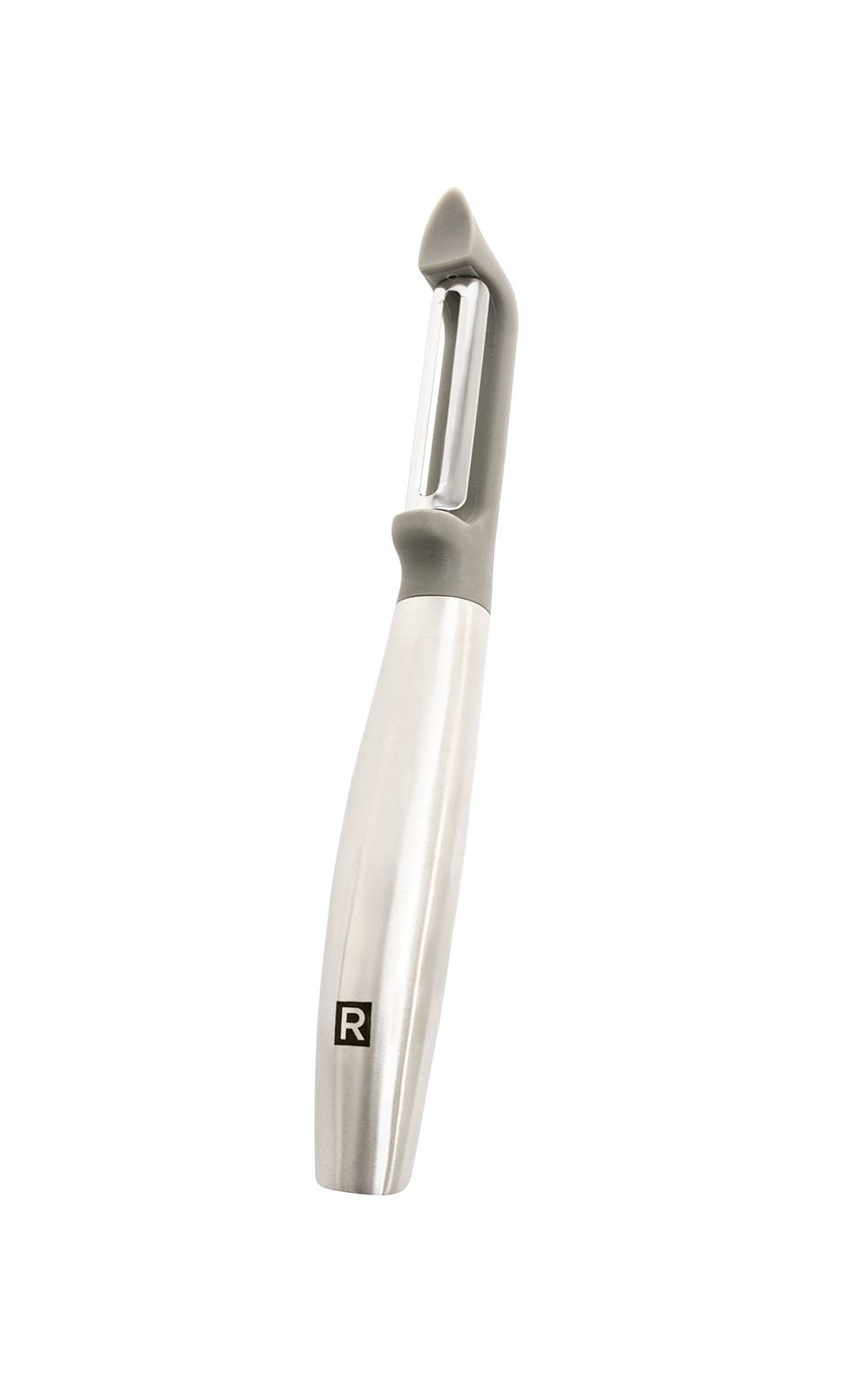 This RICARDO straight handle peeler has a long-lasting ultra-sharp blade and an ergonomic stainless steel handle, and can be used with either the right or left hand. Practical and sturdy, it comes with a blade cover for safe storage.
16.99 $
SHOP NOW