Ingredients
To prepare in advance
Blueberry-almond topping (for 1 serving)
Apple-pecan topping (for 1 serving)
Cranberry-pumpkin topping (for 1 serving)
Preparation
To prepare in advance
In a large bowl, combine all of the ingredients.
Toppings
For each serving of oatmeal, place ¾ cup (75 g) of the dry ingredients in a container or resealable bag with the toppings of your choice.
To cook on-site
When ready to serve, in a cup or a bowl, combine ¾ cup (180 ml) boiling water with a portion of oatmeal. Wait for 3 to 5 minutes before eating.
Note
The maple sugar can be replaced with the same quantity of brown sugar.
To help you with this recipe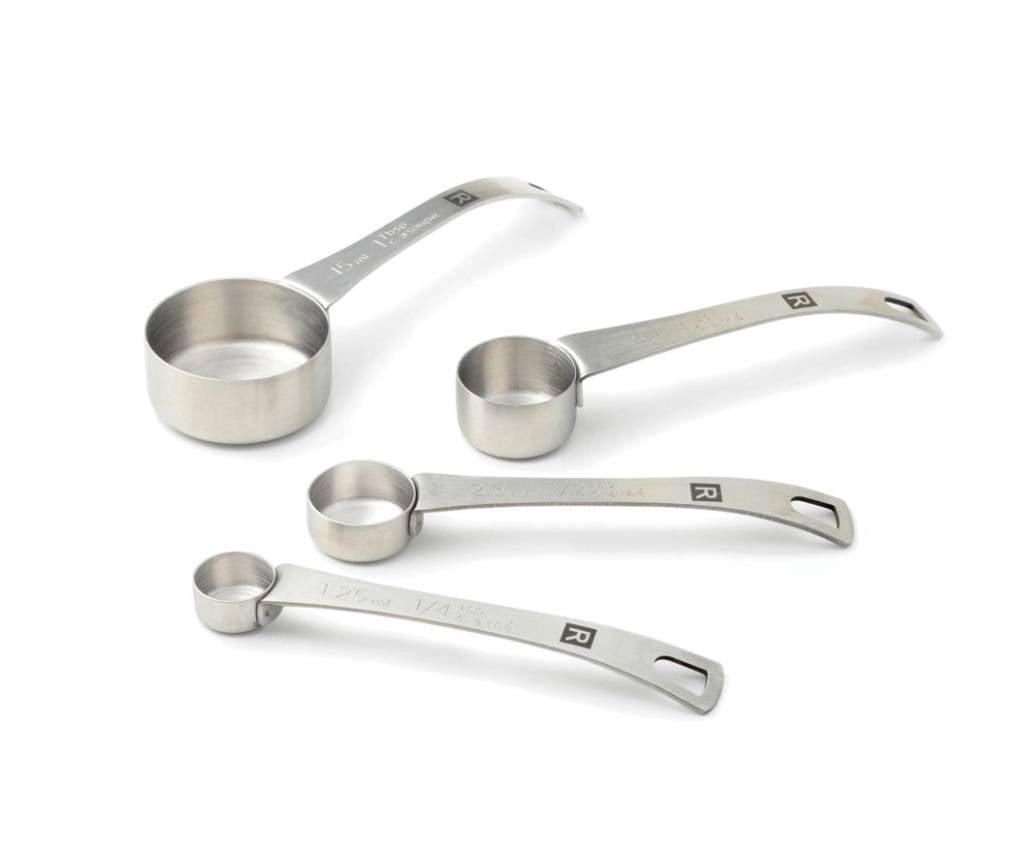 This professional grade quality set of 4 stainless steel measuring spoons will provide precise measurements for liquid ingredients.
17.99 $
SHOP NOW