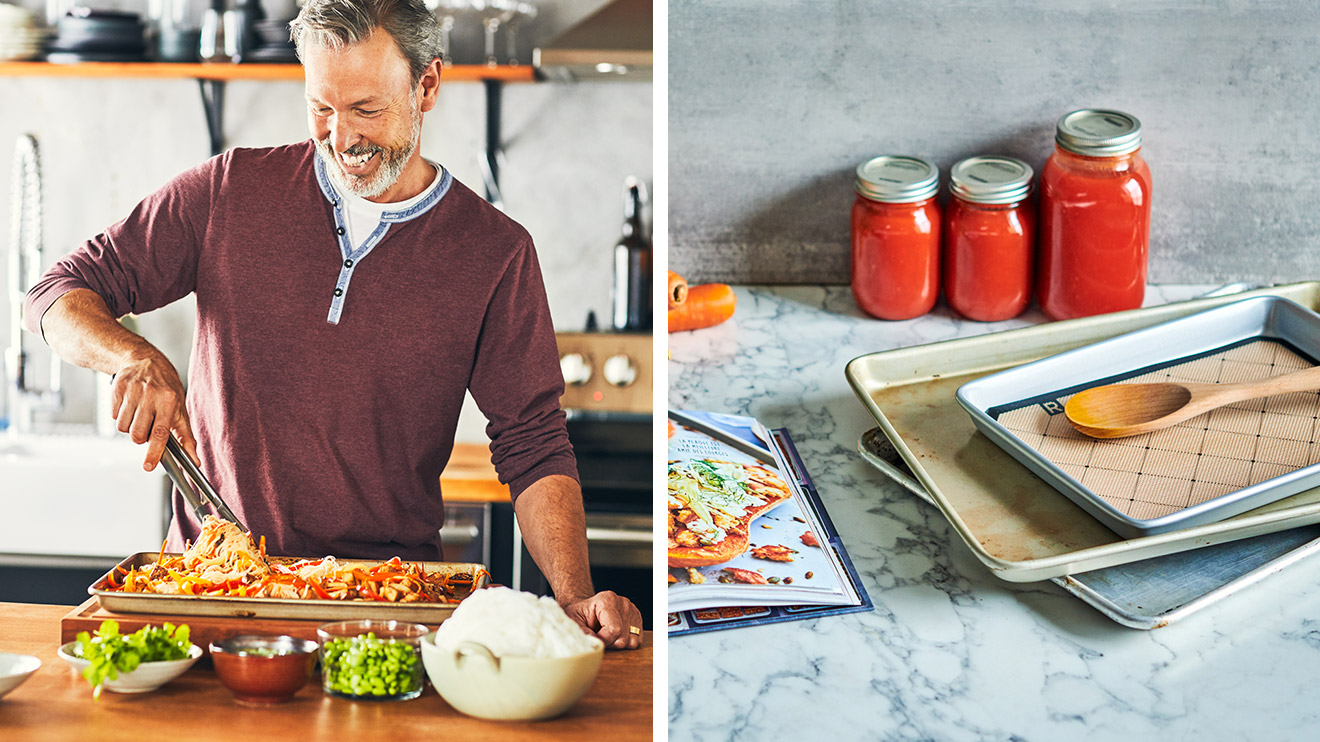 Starting now, your sheet pan will become your best friend. Place almost all your ingredients onto it and simply put it in the oven, for everything from weekday meals to dishes for special occasions. Mains, desserts, snacks... Everything goes! In this book, we're sharing recipes adapted for modern, everyday life and helping you to spend more quality time at the table.
"With this new book, I want to push this common kitchen accessory even further, so that we don't only use it to cook one ingredient, but a complete meal. It brings together everything we extoll when it comes to cooking: simplicity, time-saving and warmth, by placing the pan at the centre of the table." —
Ricardo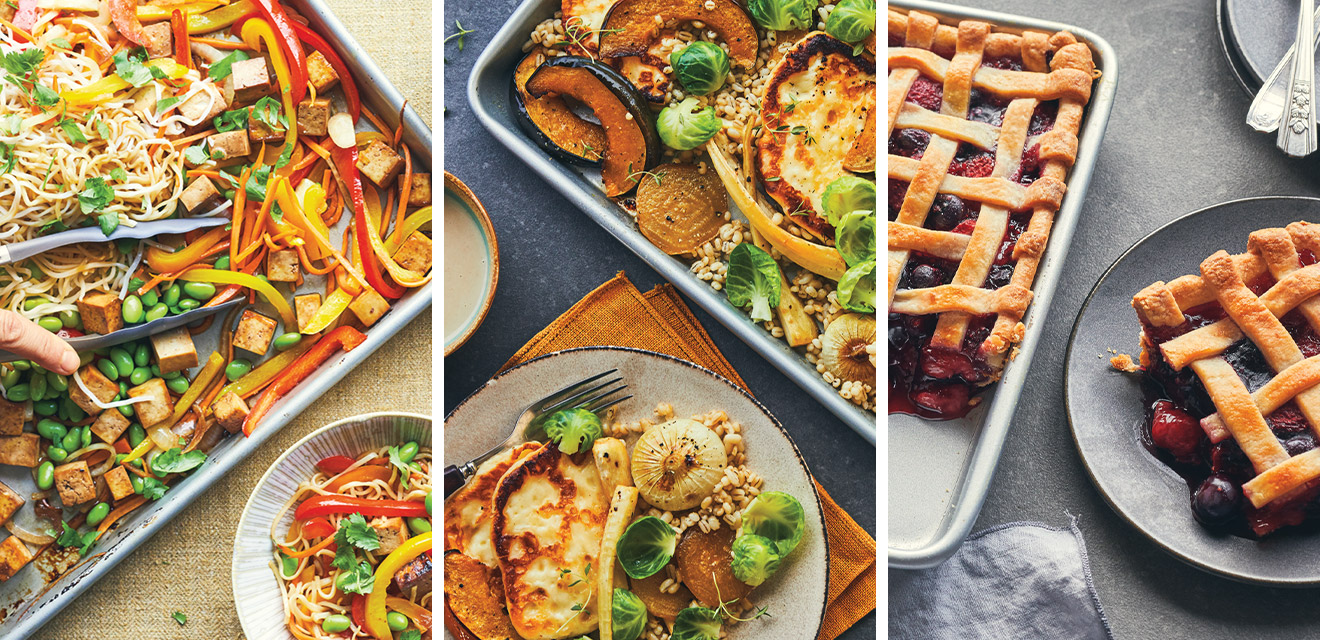 Whether in your oven drawer or a cupboard, we all have a stained sheet pan that has already known a long life! It's now time to dust it off and give it a leading role in the execution of your meals. Sheet Pan Everything will allow you to gather the family around the table and spend more pleasant moments together. 
Order your copy today.