Local and natural ingredients
Our yule log, with a white cake base garnished with raspberry jelly, does not contain any preservatives. Covered with a whipped white chocolate ganache; this frosting is made with real cream and is fragranced with sweet clover. Using local ingredients in our recipes and helping you discover them is at the heart of what we do.
"A moist cake with touches of red. There isn't anything more festive and inviting than that! Garnished with raspberry jelly and whipped white chocolate ganache, this yule log is a delicious gourmet treat." – Ricardo
Gourmet to perfection
By picking up this RICARDO yule log, available at IGA stores across Quebec, in the frozen food section of the bakery, you're killing two birds with one stone: You're giving yourself a shortcut when it comes to holiday prep, while ensuring that everyone around the table will be happy. Remember: Transfer the dessert from the freezer to the refrigerator and leave it there for 24 hours prior to serving.
Pretty on a plate
When it comes time to dig in, be sure to have some fun with your plating! One easy way to do this is by garnishing each slice with fresh raspberries and a dollop of whipped cream.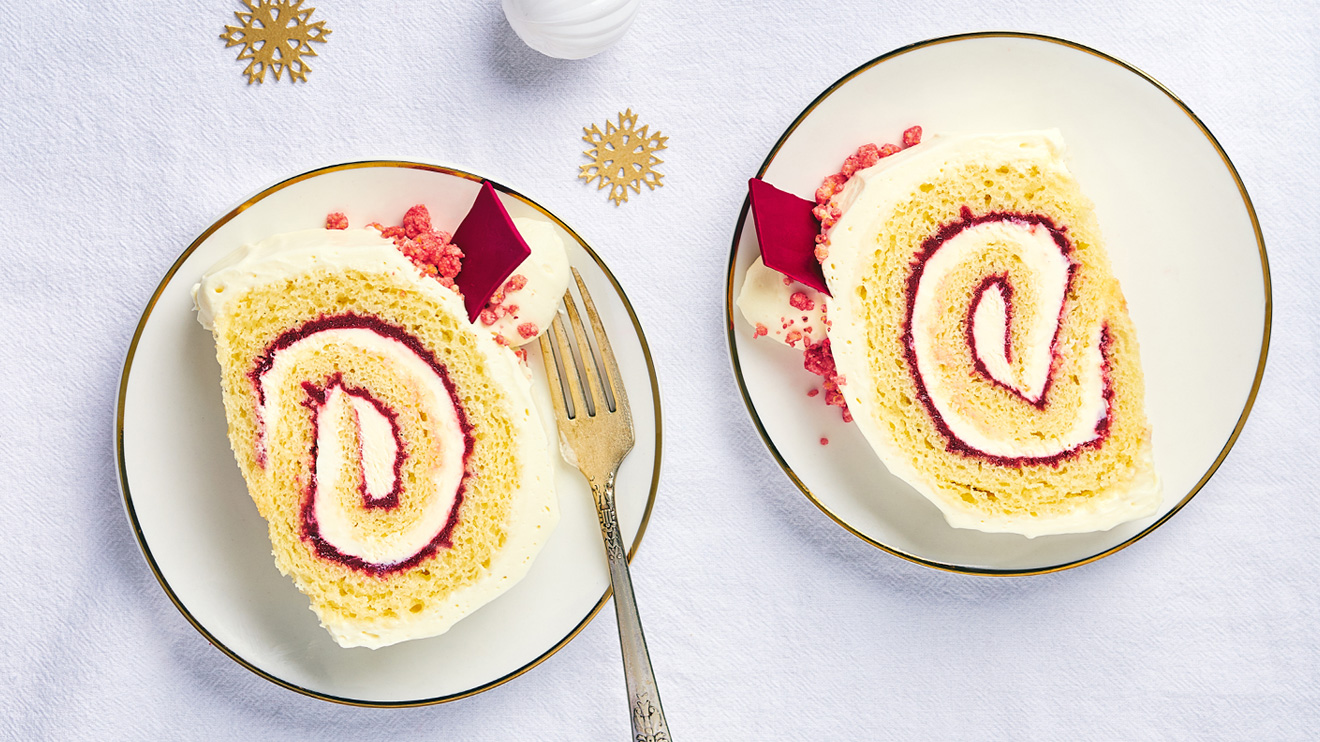 Our raspberry yule log cake, available for $28.99, keeps for six months in the freezer or five days in the refrigerator. And if you feel like baking this dessert at home instead, check out the recipe below.