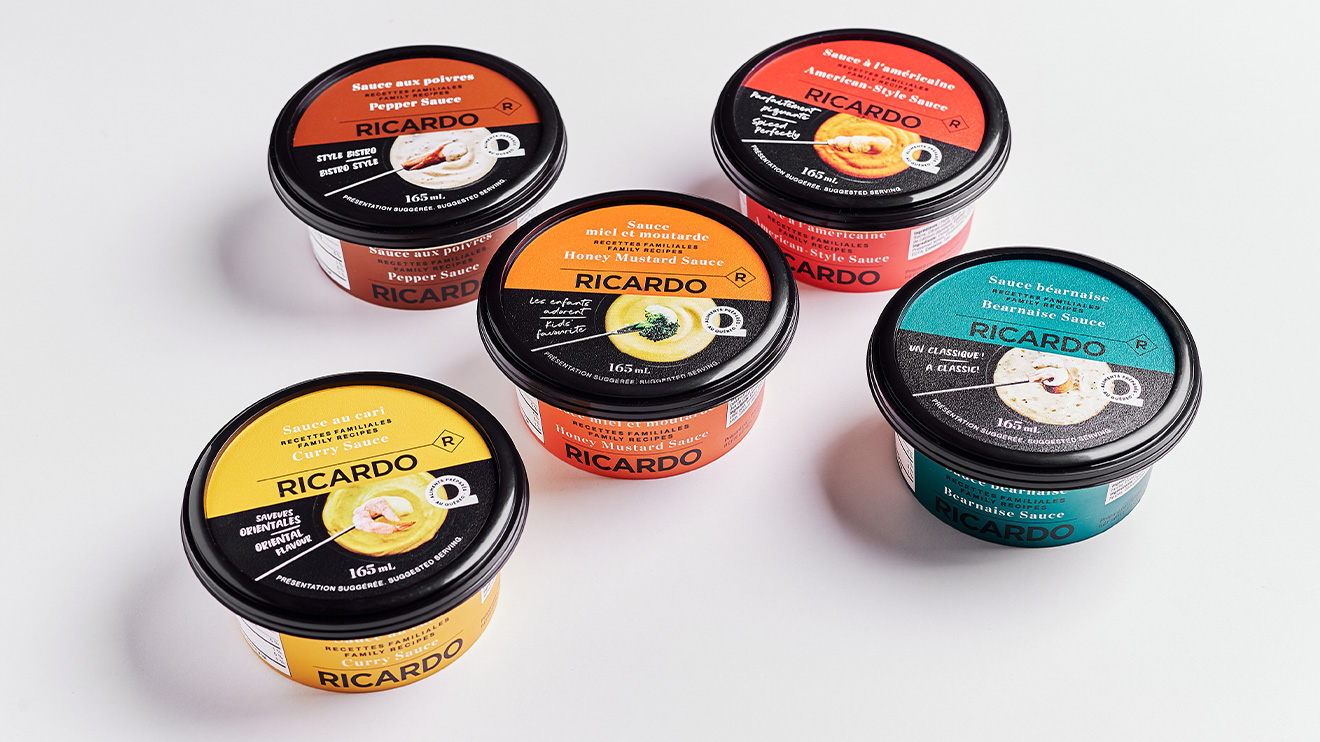 1. Pepper Sauce
Serving a good steak with pepper sauce is a French bistro classic. It's these flavours that make up this sauce, used to dip slices of beef in for fondue, or to accompany any cut of beef grilled in a frying pan or on the barbecue.
2. American Sauce
This hot pepper tomato sauce is just spicy enough to enhance everything you serve it with. With fries, it's definitely a winning duo!
3. Béarnaise Sauce
Our béarnaise respects the traditional recipe, giving us a rich and creamy sauce that we love. It works equally well for all fondue meats and is just as delicious with fish.
4. Curry Sauce
Our fondue sauces are all creamy enough to be used as delicious dips. Curry sauce is perfect for dipping raw vegetables when snacking at the office, at school or even on a picnic.
5. Honey Mustard Sauce
This is hands down a kid favourite! With its slightly sweet taste, it goes hand in hand with a sandwich or even with an Italian sausage hot dog.
RICARDO fondue sauces ($3.99) are available at IGA stores across Quebec, in the fondue broth aisle.
For your next fondue dinners, check out our RICARDO range of broths: