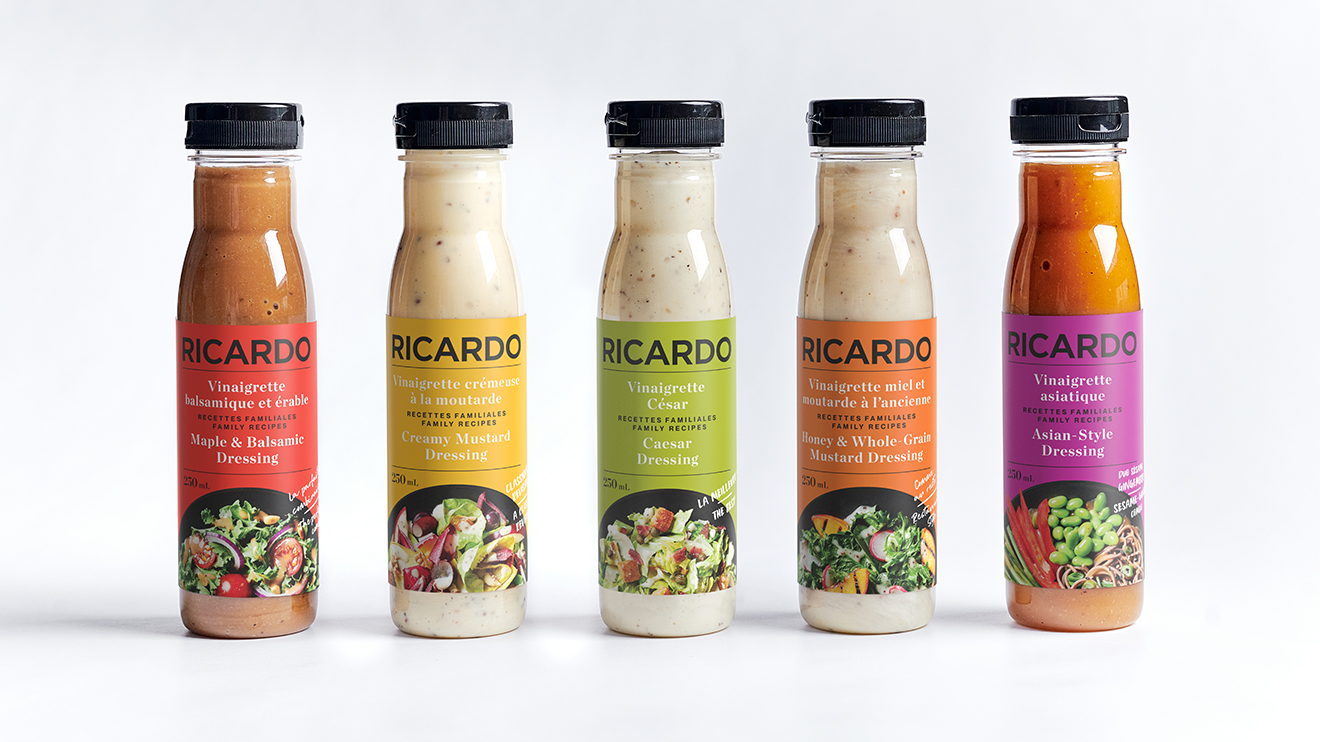 1. Caesar Dressing
The classic of all classics, a Caesar salad is surely one of the most popular there is. With its perfect blend of egg yolks, lemon juice, capers, Parmesan cheese and anchovies, all that's left to do is add a few croutons and bacon to your lettuce.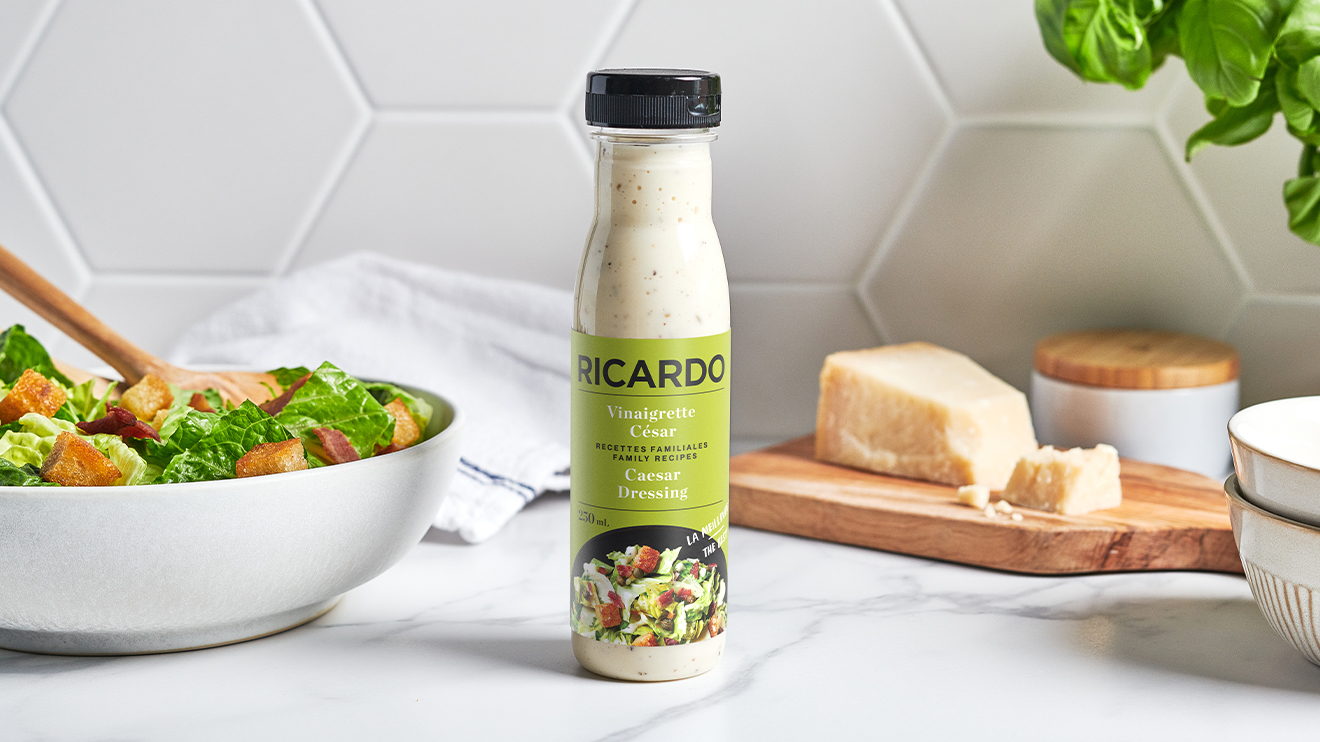 2. Creamy Mustard Dressing
This dressing is inspired by our favourite recipe for a Boston lettuce and endive salad. Creamy and unctuous, it coats all the ingredients beautifully, and also works well as a delicious topping for grilled vegetables.
3. Honey & Whole-Grain Mustard Dressing
With its sweet and tart taste combo, this dressing works well with so many different types of salads, from a simple side to a quick meal salad.
4. Asian-Style Dressing
Thanks to the combination of sesame and ginger, this Asian dressing is perfect for a salad made with soba noodles or even to drizzle over a poke bowl.
5. Maple & Balsamic Dressing
With its perfect balance of balsamic vinegar and maple syrup flavours, this is the ultimate all-purpose dressing. We like it in a simple green salad or with an apple, walnut, bacon and green salad.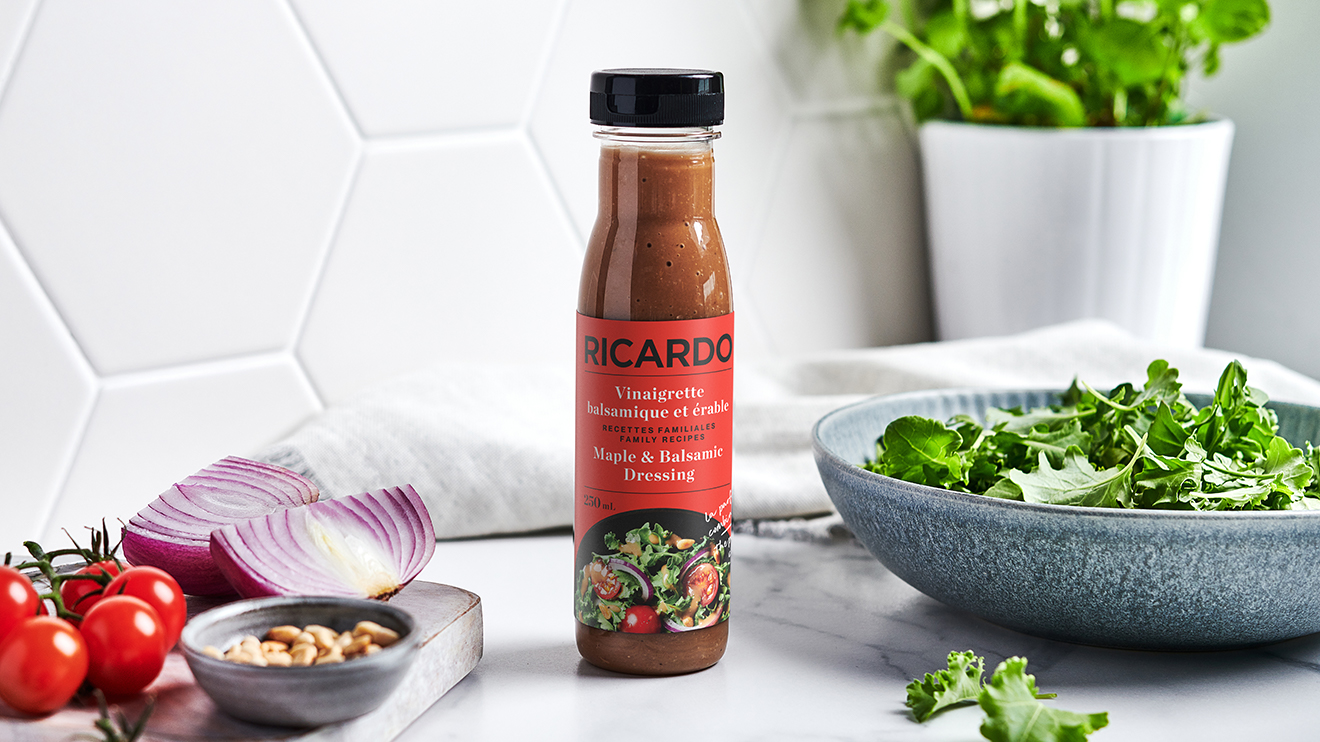 Our salad dressings are Aliments du Québec certified and can be found in the fruit and vegetable refrigerated section at IGA stores for $5.99.