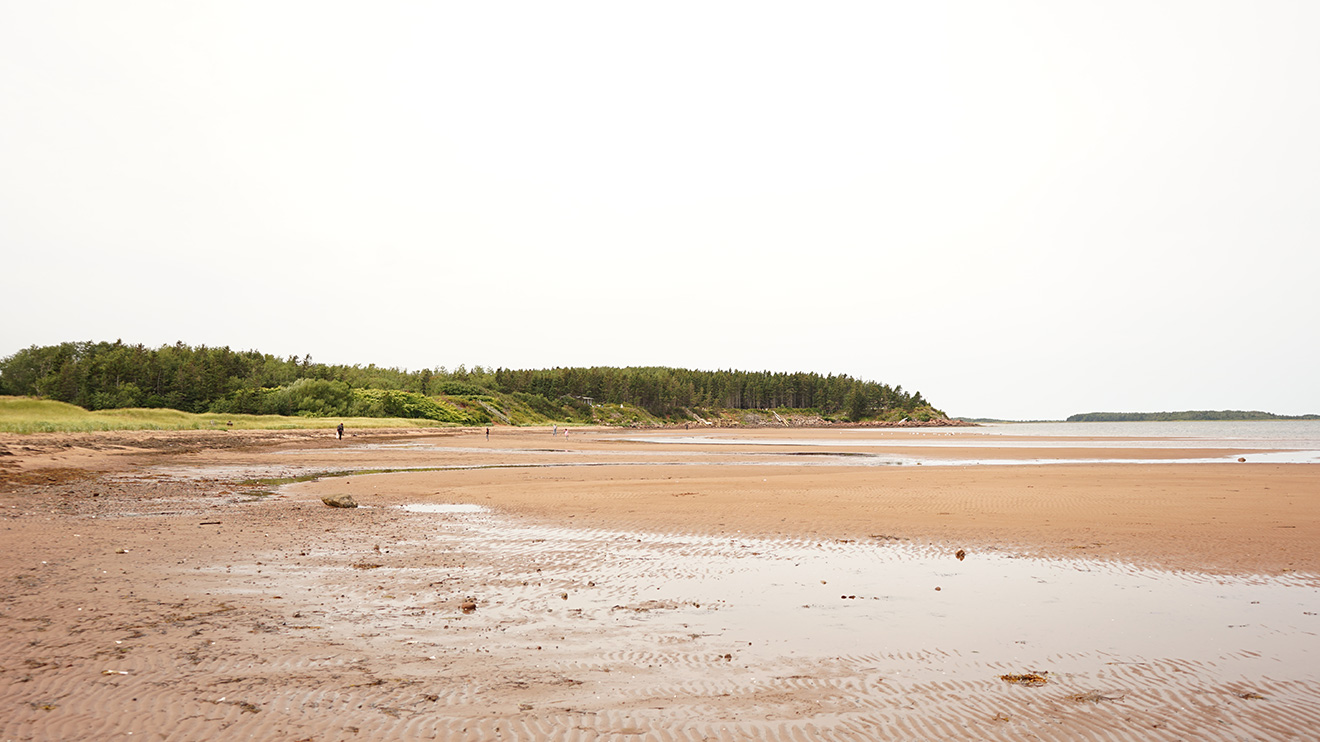 Destination Kouchibouguac
Our Acadian road trip begins in Campbellton via the Gaspé Peninsula. For mountain bike enthusiasts, a visit to Sugarloaf Provincial Park, located on the outskirts of this city, is a must. On vacation, there's all the time in the world, so driving along the Chaleur Bay by Route 11 to quietly reach Kouchibouguac National Park and its beautiful golden beaches is the perfect option. In the Mi'kmaq language, the park's name means "river of long tides," a territory long inhabited by Indigenous peoples. The park also offers several activities related to the history and culture of the Mi'kmaq. Kellys Beach is the most popular beach in the park, and with good reason: it's located on a 6-kilometre sand dune, and to get to it you take a boardwalk overlooking a lagoon that many local birds call home. It's a magnificent sight!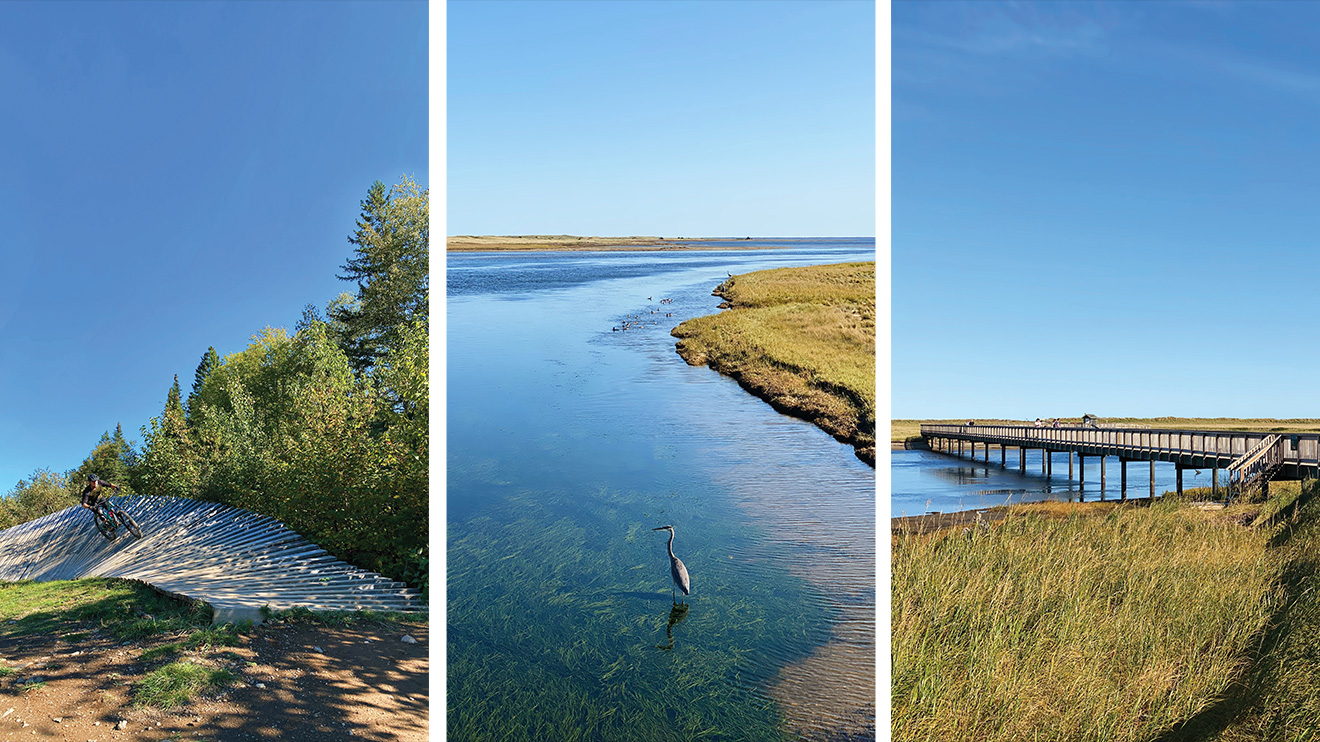 Lobster and clam fishing
Even if you're camping, it doesn't mean that your stay can't be gourmet, so remember to bring all the essentials for a picnic on the beach. At the end of the summer, the lobster and clam fishery is in full swing at the park, where there are two harbours, so don't forget to bring tongs and a big cauldron to enjoy fresh shellfish straight from fishermen returning to the dock. And throughout the summer, try out clam fishing on the shore of the lagoon (by permit only). Just dip your hands into the wet sand to dig out the mollusks. The clam can be enjoyed raw or cooked—after a good cleaning!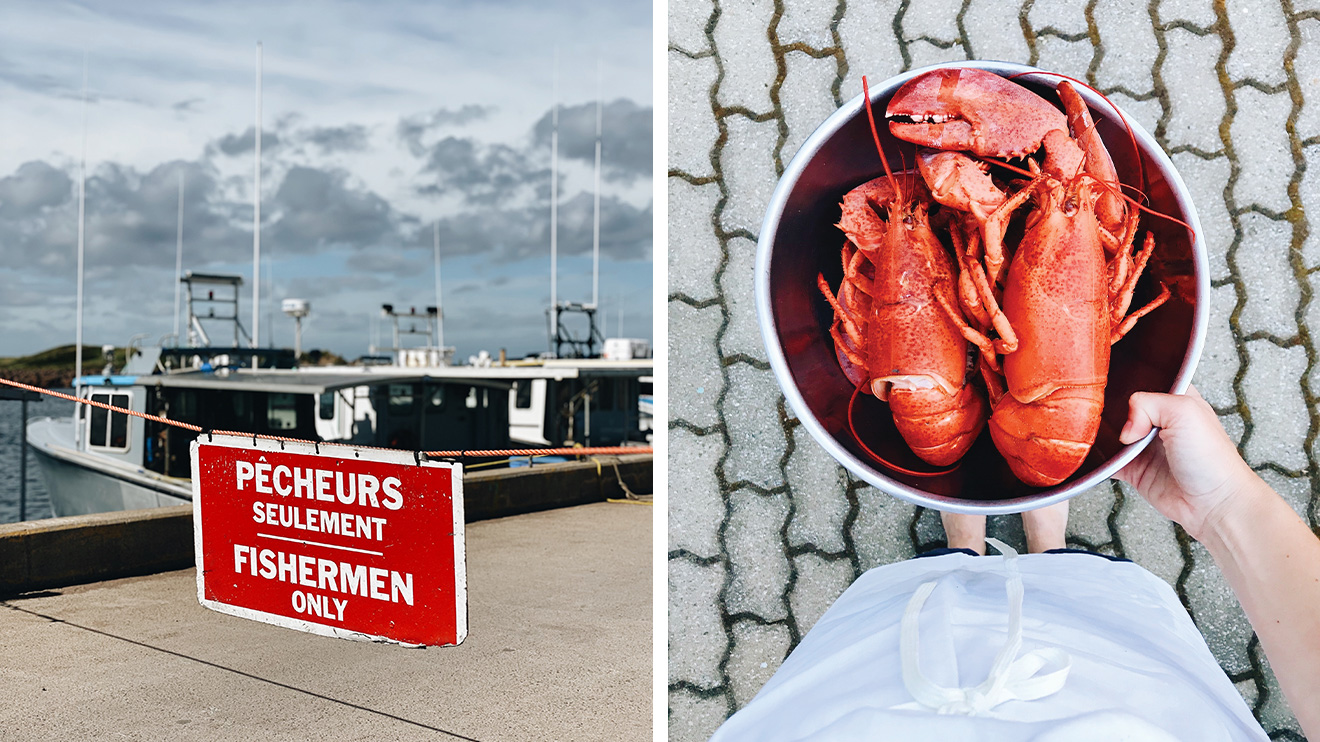 Microbreweries and more
On your way to Moncton, stop inBouctouche to marvel at the golden sand dune from a superb 2-kilometre boardwalk. In Moncton, good microbrew beers abound. To begin, a stop at Tide & Boar Gastropub is a must; they have an excellent wild boar poutine that goes great with a cold pint. Their sister restaurant and taproom, Tide & Boar Brewing, also serves delicious wood-fired pizzas. Finally, head to Pump House Brewery, where you must absolutely take home a case of Crafty Radler if you like fruity beers. This light version includes a blend of homemade grapefruit and tangerine craft soda and tastes like nothing short of sunshine. Nearby, you can also enjoy fresh sushi to go at Pink Sushi.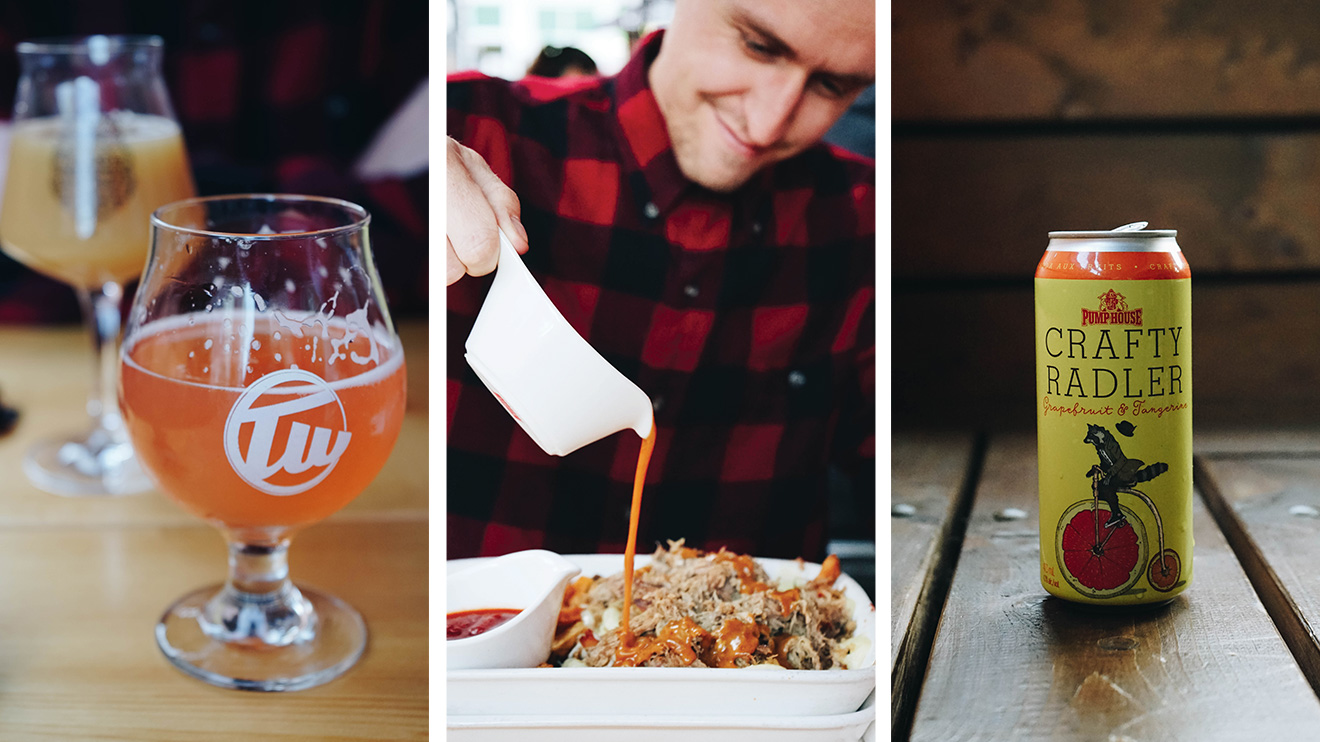 Impressive tides
With full stomachs, hit the road again, this time to Shediac to explore the Southeast shores from the famous Parlee Beach Provincial Park to Aboiteau Beach located in Cap-Pelé on the coastal road that leads to the Confederation Bridge. Although you can cross into Prince Edward Island here, we head back to Moncton to make our way to Hopewell Rocks Provincial Park on the Bay of Fundy, home to the world's highest tides and spectacular naturally sculpted rock formations and monoliths. Ideally, you should come at low tide and high tide to witness the differences caused by the changes in sea level and watch the landscape completely transform. To wait between the tides, book a table at Rocco's Cucina, a small restaurant with a super-friendly owner that serves pizza, pasta, arancini and other Italian specialties.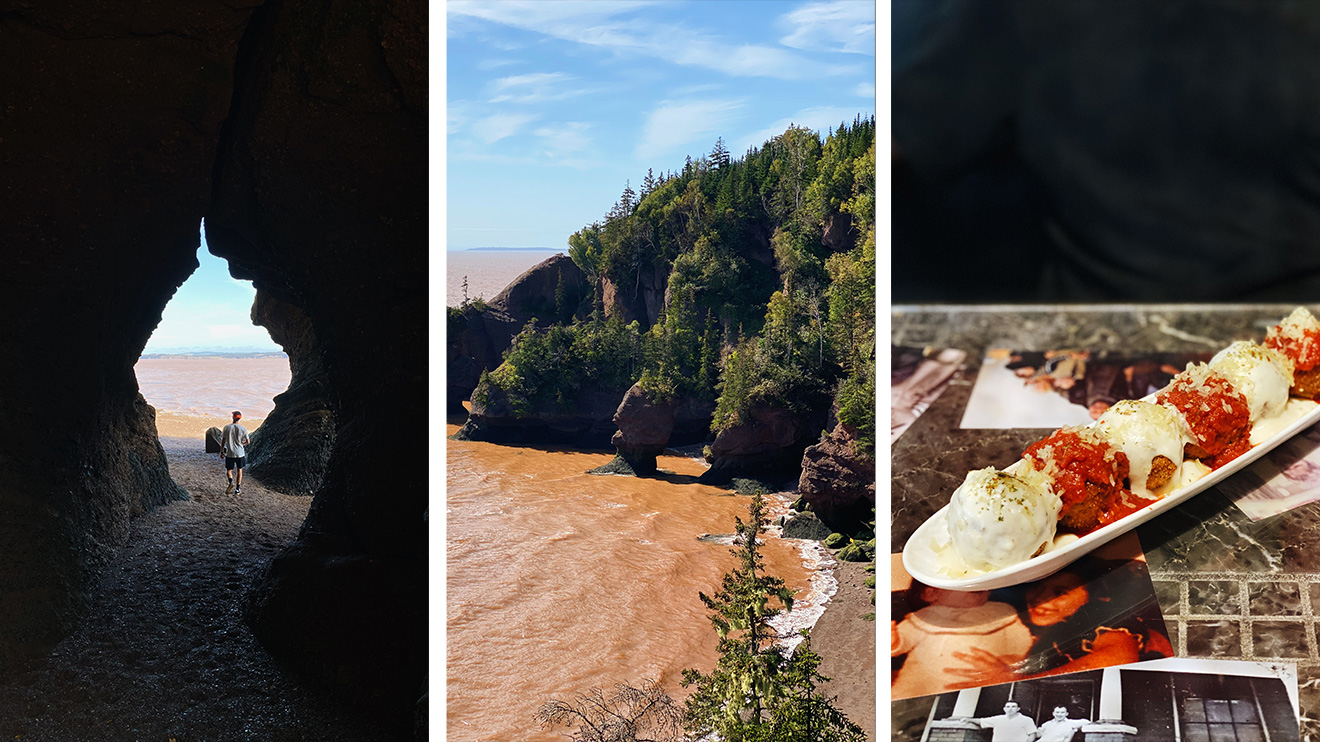 Fundy and cinnamon buns
The third park on the list, Fundy National Park, is not to be missed and is known for its hiking and mountain biking trails, 12-metre high tides and stunning coastal views. Just before entering the park, we make some essential stops along the way. First, the Cape Enrage sector to admire the landscape, imposing cliffs and historic lighthouse. Second, Kelly's Bake Shop, in the village of Alma, to buy their famous sticky buns, and finally, the Holy Whale Brewery, located on the main street in a renovated old church, to get some local beer, including a Skittles Sour (oh yes!).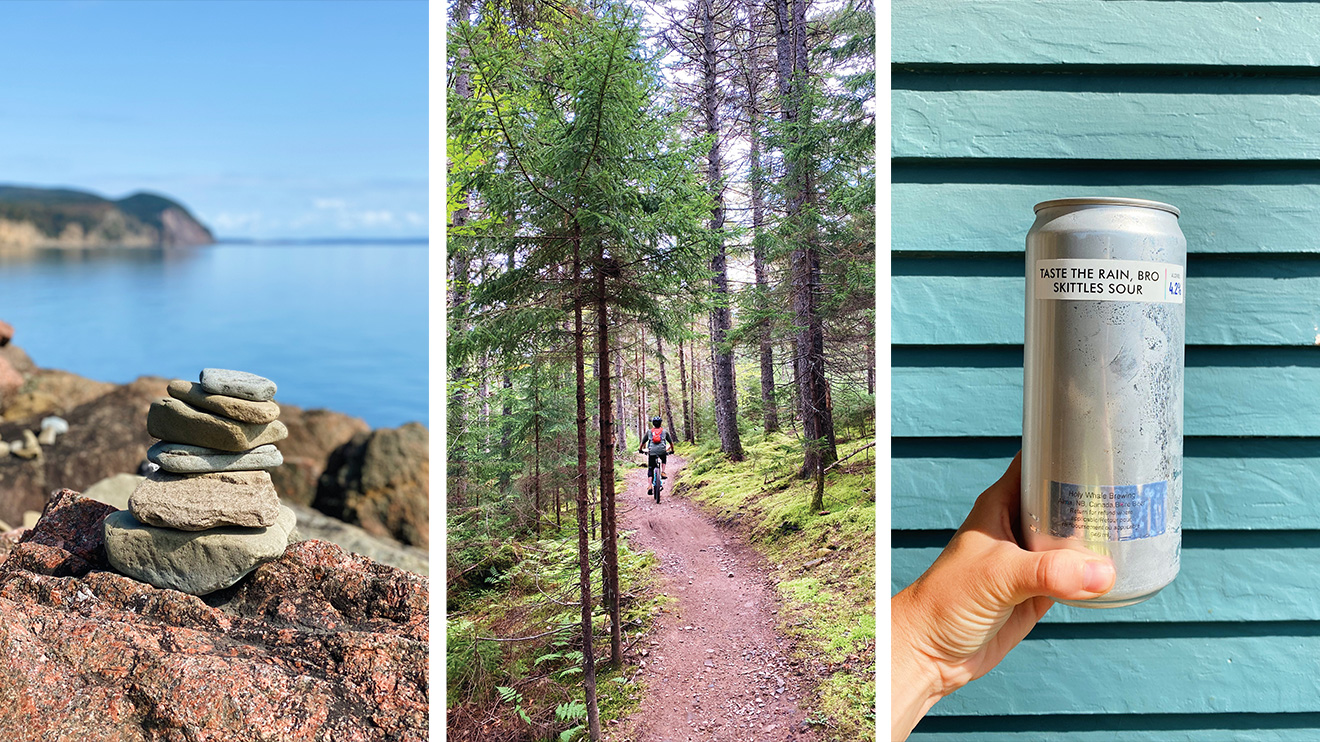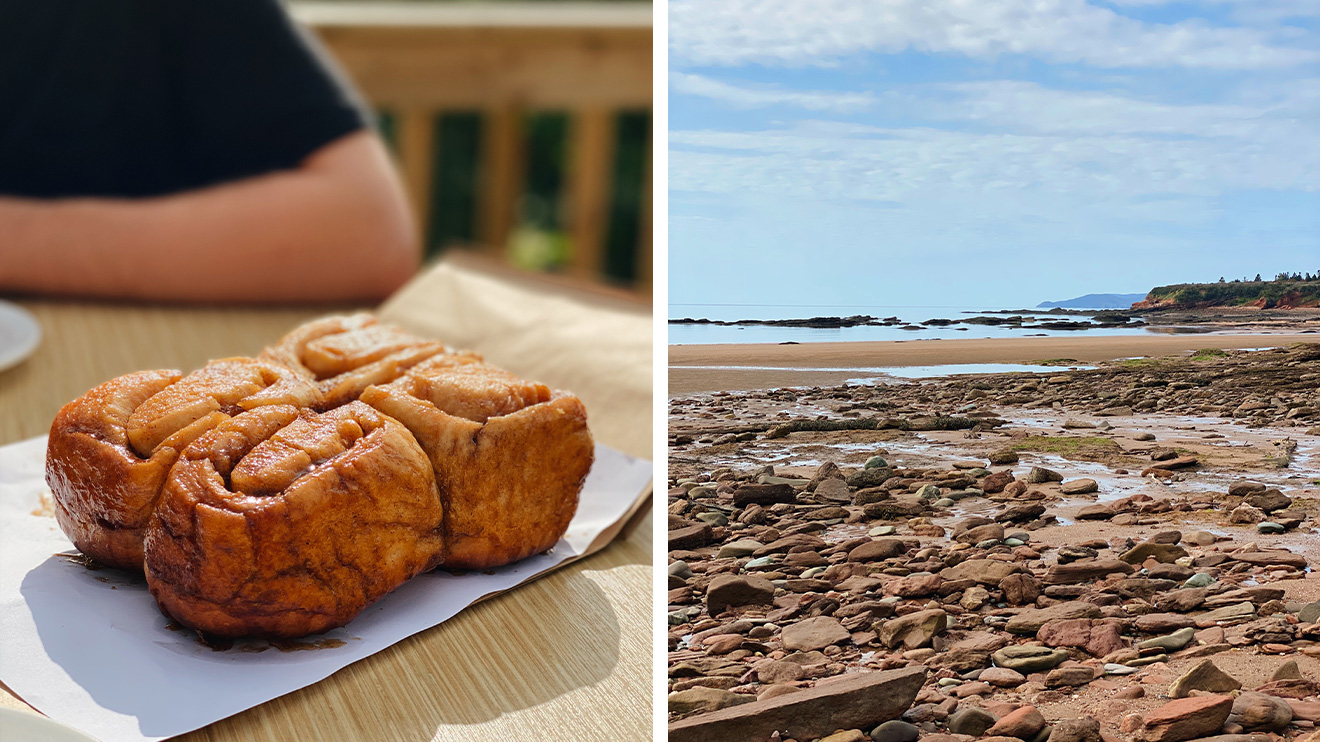 St. Andrews by-the-Sea
The last stops in this Atlantic province before returning to Quebec are Saint John, a port city known for its historic uptown, restaurants and pubs, St. George for fish and chips at Birch Grove restaurant (a recommendation of Beatrice, Brigitte and Ricardo's eldest daughter), and finally the small coastal town of St. Andrews, located on the edge of the sea and full of character thanks to its rich historical past. For a casual lunch or dinner, grab a table at Char and Chowder, a completely outdoor concept where chowder, lobster rolls and local ciders steal the show. For a stay in St. Andrews, there's nothing like the superb Algonquin Resort. For some shopping, walk down the main street; it's packed with boutiques and galleries. And to be inspired by nature, visit the Kingsbrae Garden, an award-winning public garden. We end our summer escapade here by admiring a family of deer strolling peacefully through the residential streets in the morning salt mist—a finale that could not be more magical.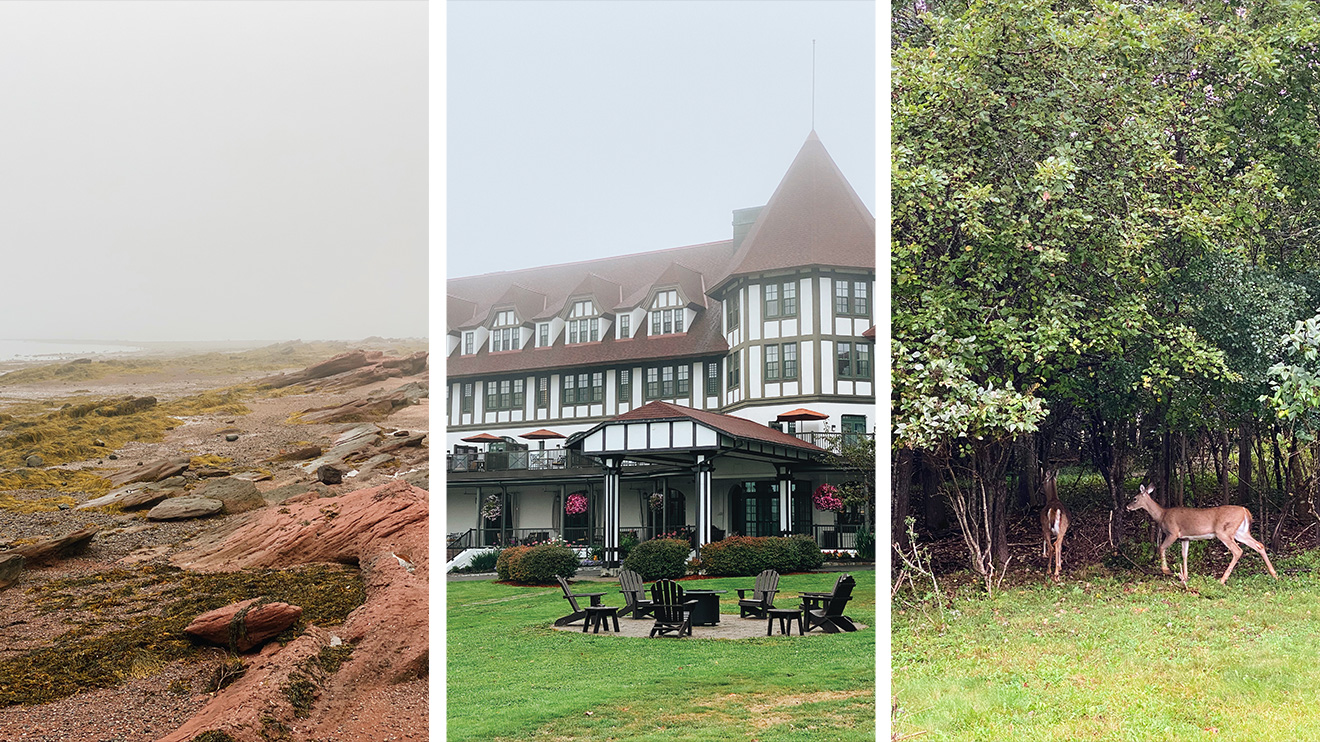 Activity book:
Drink a beer and have a bite to eat at Tide & Boar
Gastropub : 700 Main Street, Moncton
Brewery: 1355 Main Street, Moncton
Get a case of Crafty Radler from the Pump House Brewery
5 Orange Lane, Moncton
Order sushi from Pink Sushi to go
720 Main Street, Moncton
Wait between the tides while eating at Rocco's Cucina
2814 Main Street, Hillsborough
Let yourself be tempted by the famous cinnamon buns at Kelly's Bake Shop
8587 Main Street, Alma
Stroll on the terrace of the Holy Whale Brewery
8576 Main Street, Alma
Enjoy a chowder at Char and Chowder
182 Water Street, St. Andrews
Experience an authentic maritime dinner by ordering fish and chips at Birch Grove
34 Brunswick Street, St. George
Visit the Hopewell Rocks, Kouchibouguac and Fundy seaside parks
Get your fill of thrills at the Sugarloaf Provincial Park bike park
Relax at Kellys, Parlee, Aboiteau and Bouctouche Dune beaches
Stay at the Algonquin Resort
184 Adolphus Street, St. Andrews
Text and photos by Maude Bourcier-Bouchard