Let's face it, these little things will never replace your favourite restaurateurs and chefs' incredible work, but by putting them into practice, you'll (almost) feel like you're at a restaurant. And while you're waiting to be able to dine out again, take this opportunity to cheer on your favourite places by ordering takeout, or following their news and events on social media.
1. Ensure a flawless mise en place
This is the key to a smooth-running restaurant kitchen, and the secret to recreating that atmosphere at home. This means that all items must be ready and close at hand for putting together and plating your dishes.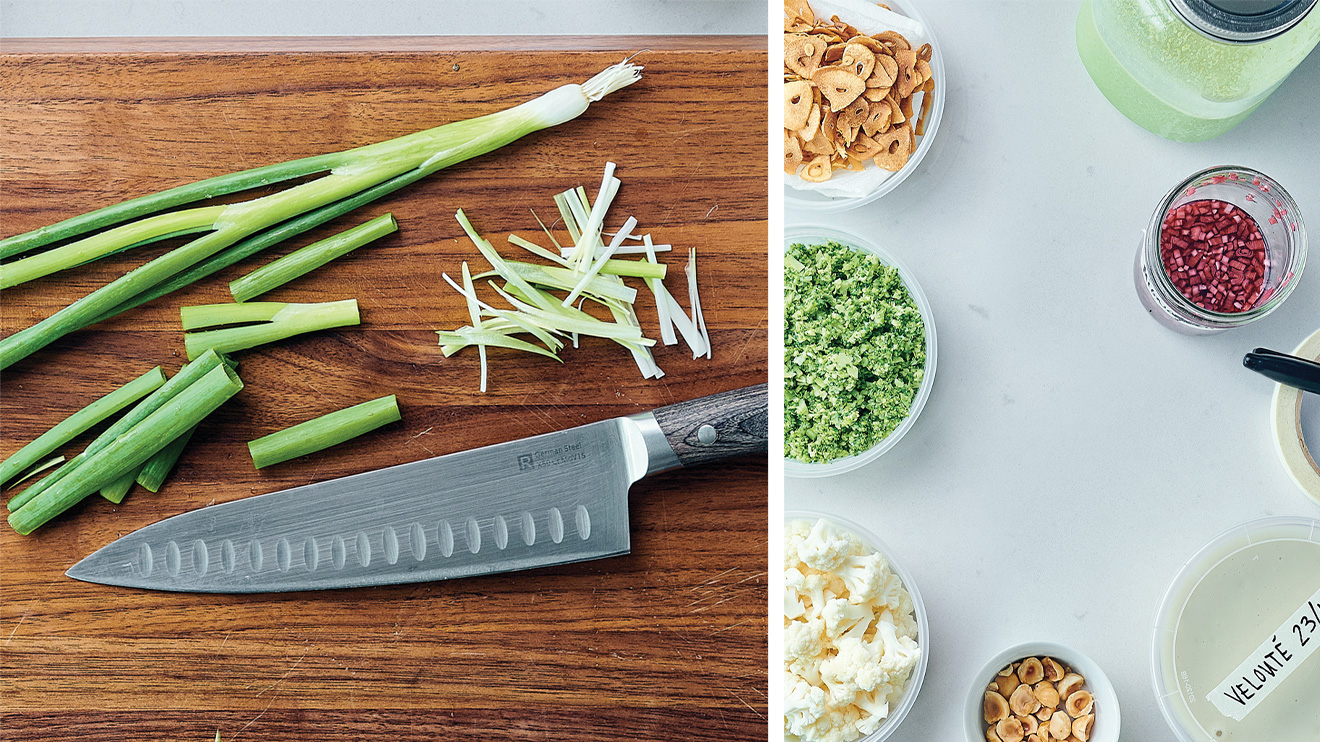 2. Choose the shape and size of your plates
Do you prefer colours that are solid, pale or dark? Plates decorated with a discreet pattern or ones that highlight the material (wood, for example) will also do the trick. Check out our 20 hosting tips.
3. Opt for smaller portions
This will make it easier to vary the presentation. However, portion sizes will depend on the number of courses you choose to serve.
4. Contrasting colours and shapes
Arrange plates according to contrasting colours and shapes. The play on symmetry and height also helps to create a unified presentation.
5. Finishing touches
Use some of your ingredients (like spices, herbs, etc.) to garnish your plates and visually bring your dishes to the next level. Our new raspberry yule log is the perfect example of this.