The Breakdown
In this recipe, silken tofu, puréed in a food processor, binds the other ingredients in a smooth mixture with a rich, creamy consistency, so no dairy products are required. The amount of added sugars has also been kept to a minimum, for people with diabetes, by using mainly fruit to sweeten the dessert. Plus, it's gluten-free. Everyone can enjoy it, regardless of their diet.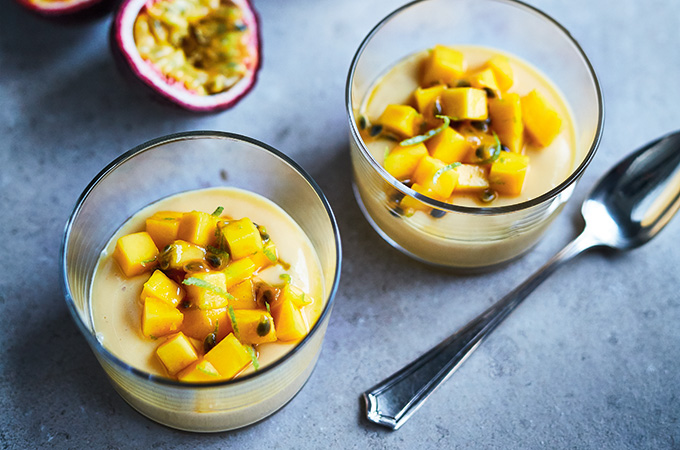 Creamy Desserts, Mousse
and Meringues
Homemade Purée
The list of ingredients includes unsweetened mango purée. You can make your own using very ripe fruit, or with frozen mangoes that you thaw and then purée in a blender.