With that in mind, we came up with 10 ideas that will get you thinking about a new plan with your loved ones.
1. The gift of time
We won't have all those parties, but we will have all that time. Knowing that there may be fewer people around the table, it's time to discover the art of presentation. Treat your guests to a well-thought-out, easy-to-prepare menu that will be just like eating out at your favourite restaurant. Alternatively, you can order meals or meal boxes from your favourite spots and help support the owners and the industry.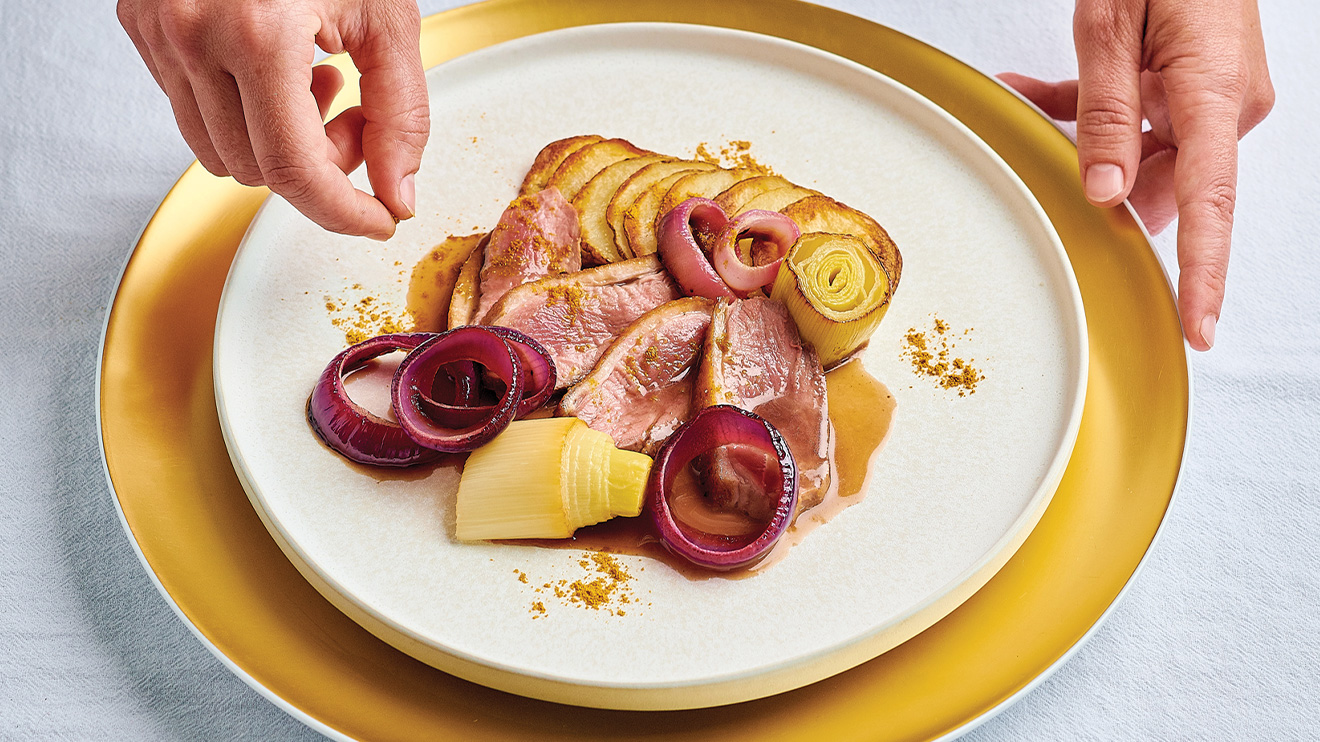 2. Taste of tradition
To maintain some sort of normalcy, try to keep your holiday traditions alive, and find comfort in those holiday meals. You may never have made a stew, a turkey or a Yule log cake because you never hosted dinner—now's the time to try! Don't feel like cooking? Be sure to pick our our newest yule log cake and stuffed turkey roast at IGA stores across Quebec!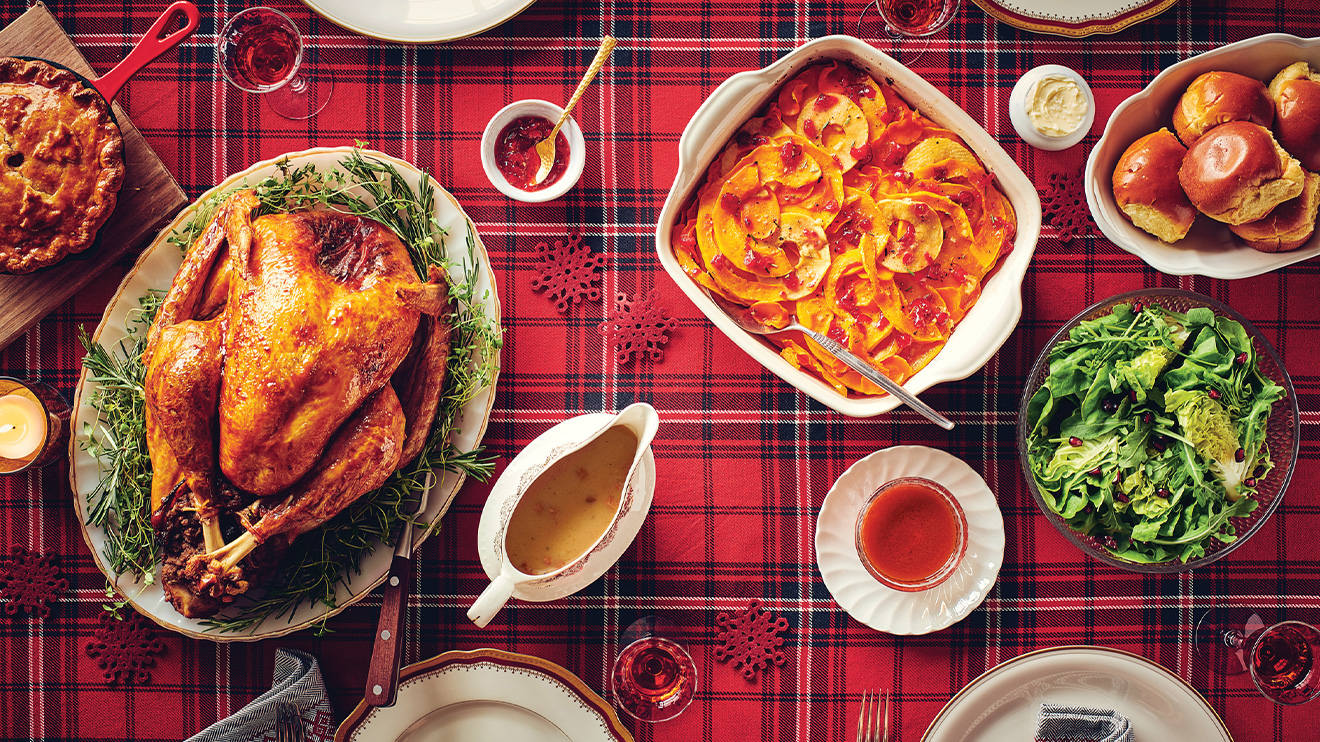 3. New activities
It's time to reinvent yourself. Instead of the winter classic with the cousins in front of the garage, or the afternoon family meal, meet up online. We're launching a series of virtual workshops (in French only) to treat yourself or gift to loved ones. Our chef, Isabelle, will show you how to make gourmet cakes—simple to make at home! Test them together, during video calls with your parents, so that the whole family will be able to taste them...remotely!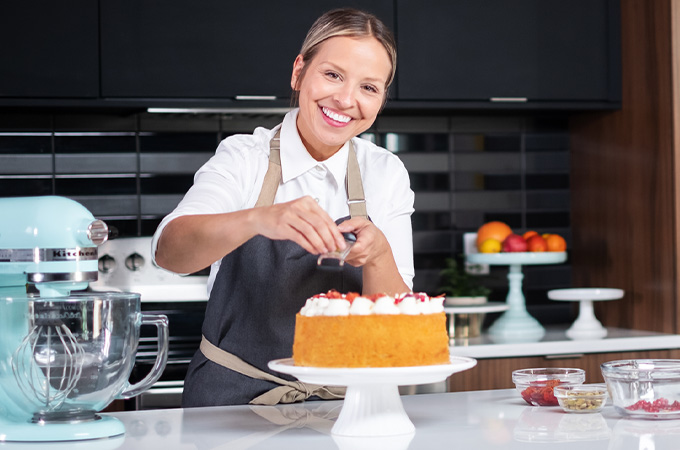 4. Cooking with kids 
It's no secret: We cherish family time with our kids at RICARDO. Invite your children into the kitchen to get their hands dirty with our classic recipes. Our doughnuts, hot chocolate and granola bars, which we served at RICARDO Media's holiday tree decorating party last year, will delight the little ones...as well as the grown-ups, who get to devour all the leftover desserts when the kids are in bed.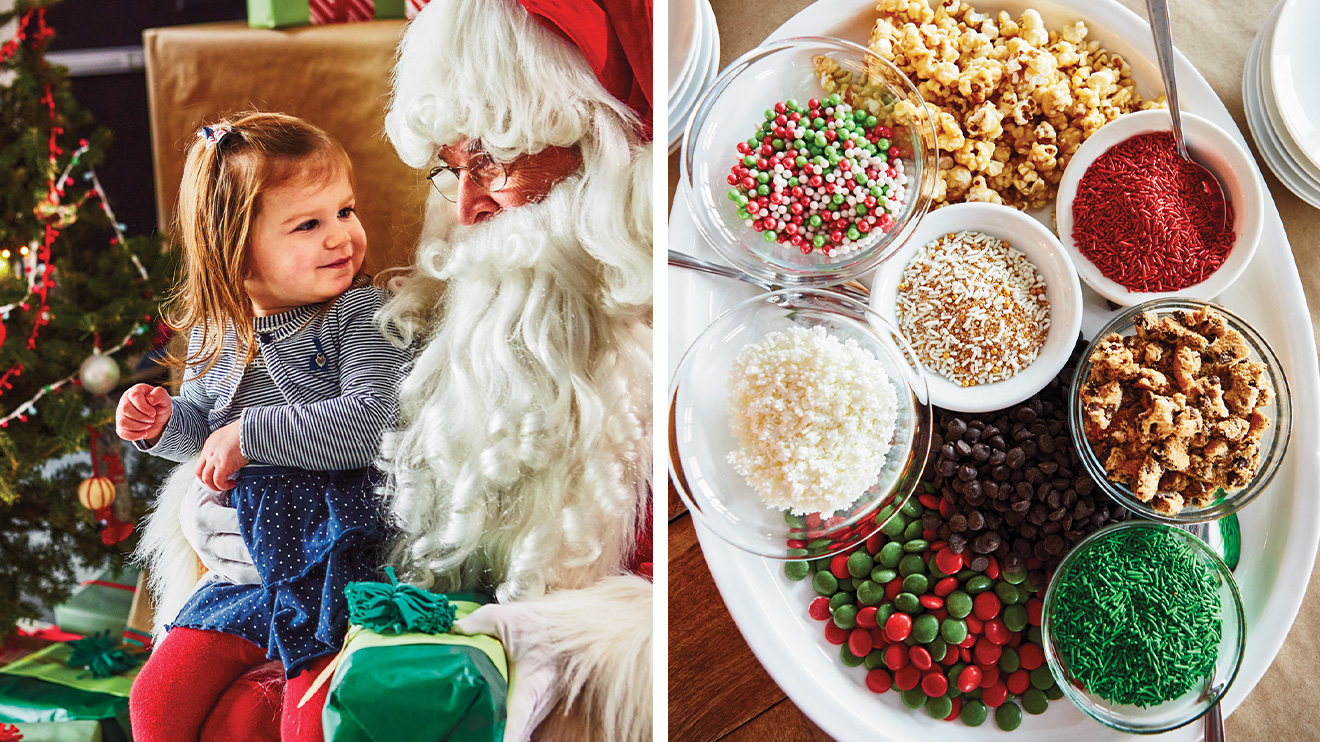 5. Homemade gifts
This year, with all this free time, we're reimagining the festive season. Double up on your recipes and drop off gift boxes on family and friends' balconies. The first week of December, Ricardo will devote his entire show to this subject. He'll make risotto, granola, cookies… Something for everyone!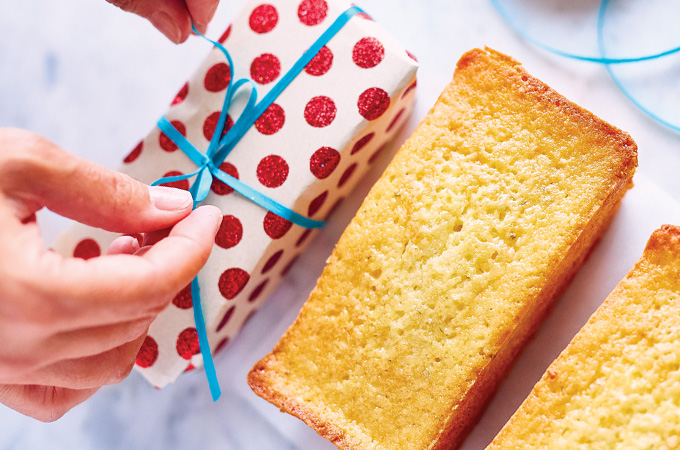 6. Decorations
It's time to unpack your Christmas decorations. Even the mayor of Quebec City, Régis Labeaume, suggests that you do it as soon as possible. Take out your beautiful red tablecloth and your serving dishes. Decorate your tree and set up the Christmas village. In short, it's time to get festive! 
7. Reserve ahead of time
Visit your butcher or local grocery store to reserve your desired cuts of meat. The same goes for ordering bread at your bakery, as well as all your beer, wine and spirits!
8. Outdoor space
In case it's still impossible to gather inside, prepare an outdoor set-up. It's time to put that outdoor fireplace to good use, or even your car shelter! Install your garden furniture inside it to protect yourself from the elements. At this point, why not?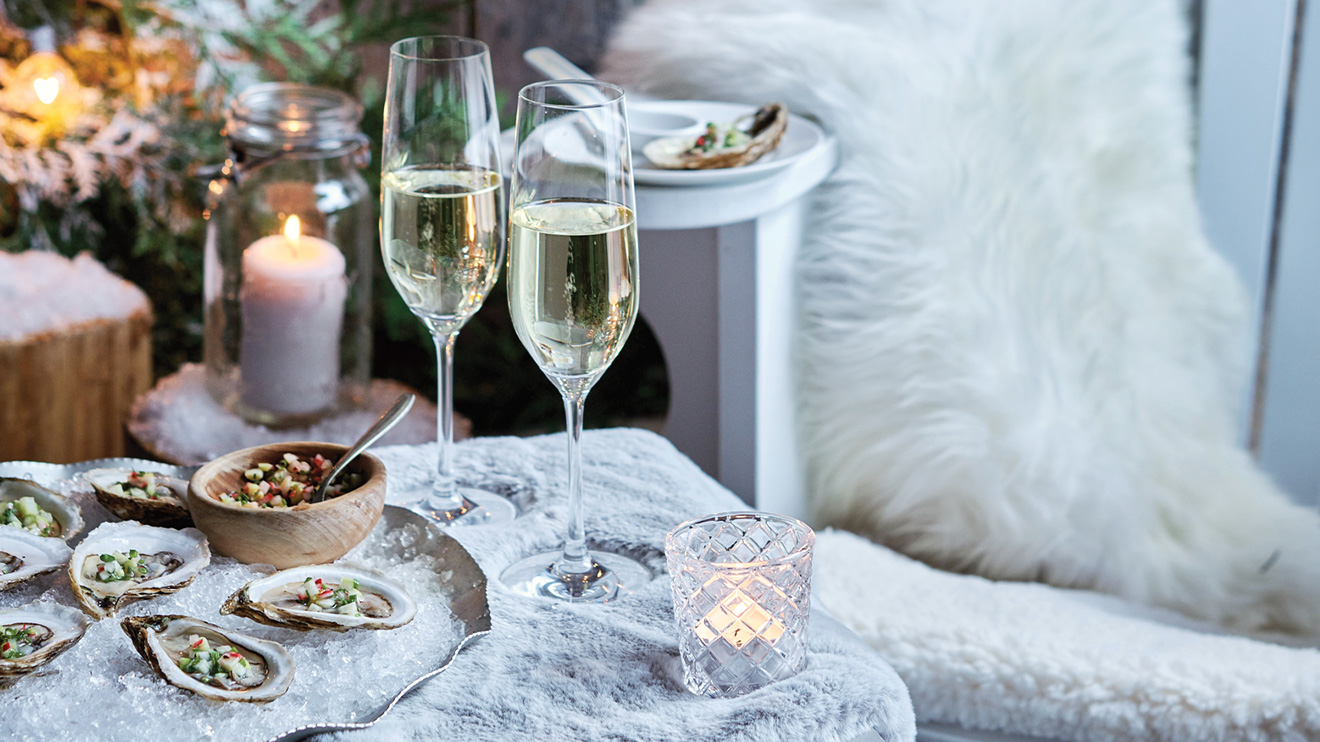 9. Relax
The holiday season is a stressful time of year for many people. After all, having people for dinner is demanding! Take the opportunity to relax. We had a big year. We will need to decompress, sleep, read, play cards, take long walks and play outside. 
10. Take your time
It's only November! If you don't have the heart to start celebrating just yet, there's no need to add that unnecessary stress on top of everything else. Go at your own pace.