Canning without jars
A foolproof method
After a long day spent blanching, pressing and cooking tomatoes, there's little energy—let alone time—to sterilize jars. So, goodbye little jars, hello freezer bags! You can even use this method for soups, ratatouille, applesauce, and even jams. There's a small catch, but it's not insurmountable: you need to have enough space in your freezer. If you're going to do this, you might as well cook up a big batch of tomatoes. As you'll see, tomato sauce is a very versatile ingredient that will help you out again and again. It will keep in the freezer for about a year.
The Steps
Buy high-quality freezer bags with a handy, preferably sliding, closure.
After filling the bags, mark them with the contents and cooking date. It's recommended to prepare 250-, 500- and 750-ml (1-,2- and 3-cup) bags, the perfect quantities for cooking. In many cases, a 250-ml (1-cup) bag is enough for a pizza, while a 750-ml (3-cup) bag will provide the base for pasta sauce for a family of 4 or 5.
Fill the bags about ¾ full—no more—using a ladle and a jam funnel (with a wide, rounded mouth).
Arrange your bags on a baking sheet, freeze them, and then place them wherever you like in the freezer.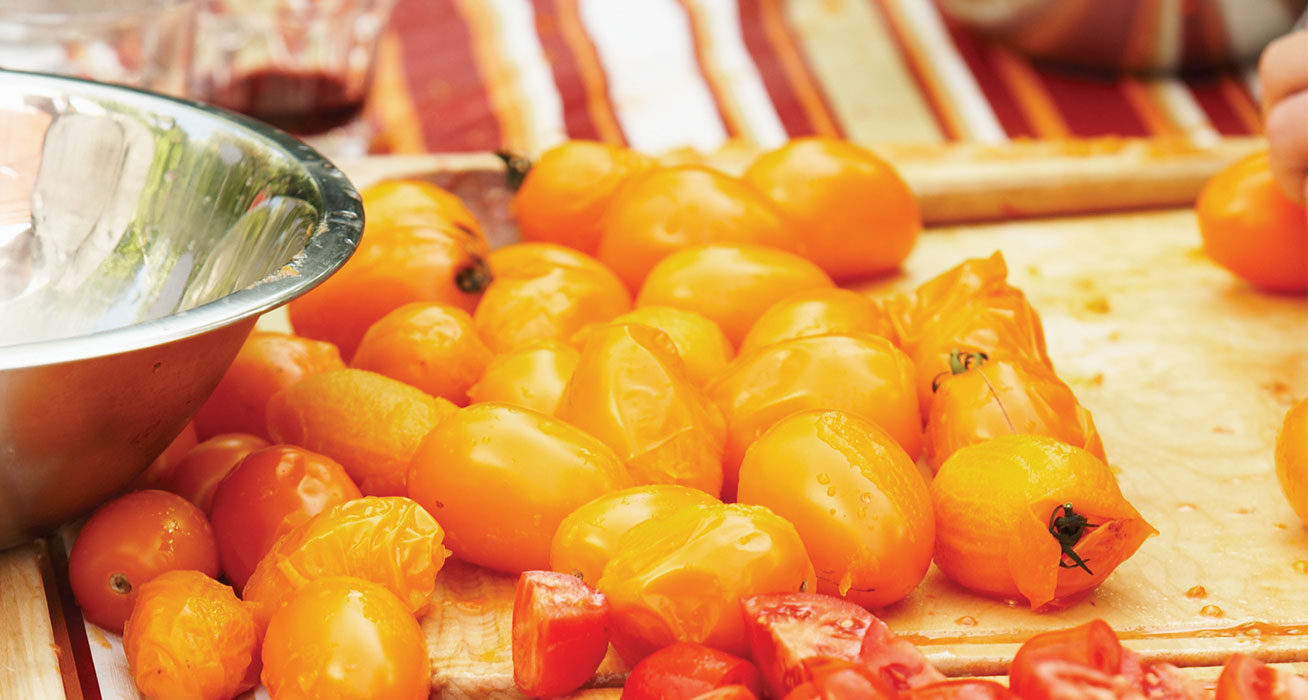 Basic Recipes
Basic Tomato Sauce
Tomato Sauce Made with Fresh Tomatoes (Tomato Press Version)
No-Press Tomato Sauce Made with Fresh Tomatoes
Electric or manual tomato press?
Whether to get an electric or manual tomato press all depends on your budget and how many tomatoes you plan to buy. Electric machines are now a viable alternative to old-fashioned cranks and elbow grease! When you're planning to process over 100 kg (200 lbs) of tomatoes, it becomes worthwhile to consider an electric model. They're available in Italian houseware store and other kitchen supply store, at various prices.