Ingredients
ALMOND CROUTONS
Preparation
In a large saucepan over medium-high heat, sauté the ginger, turmeric and paprika in the oil for 30 seconds. Add the broth, sweet potatoes and lentils. Bring to a boil.Reduce the heat, cover and simmer gently until the sweet potatoes and lentils are tender, about 10 minutes.

In a blender, purée the soup until smooth. Add the milk and adjust the seasoning.

Garnish each serving with almond croutons.
ALMOND CROUTONS
In a large non-stick skillet over medium heat, brown the bread in the oil. Season with salt. Add the almonds and sauté until golden brown.
To help you with this recipe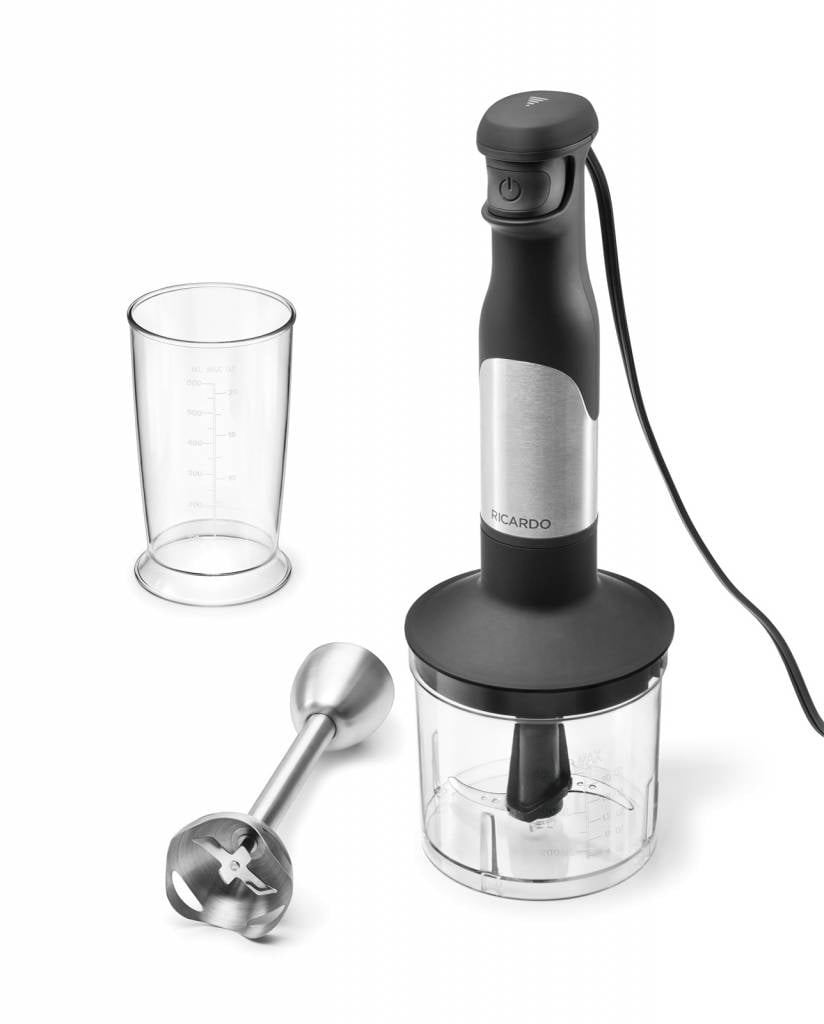 The RICARDO Hand blender features a stainless steel blender shaft that is perfect for making purées, sauces and soups directly in the cooking pot.
69.99 $
SHOP NOW