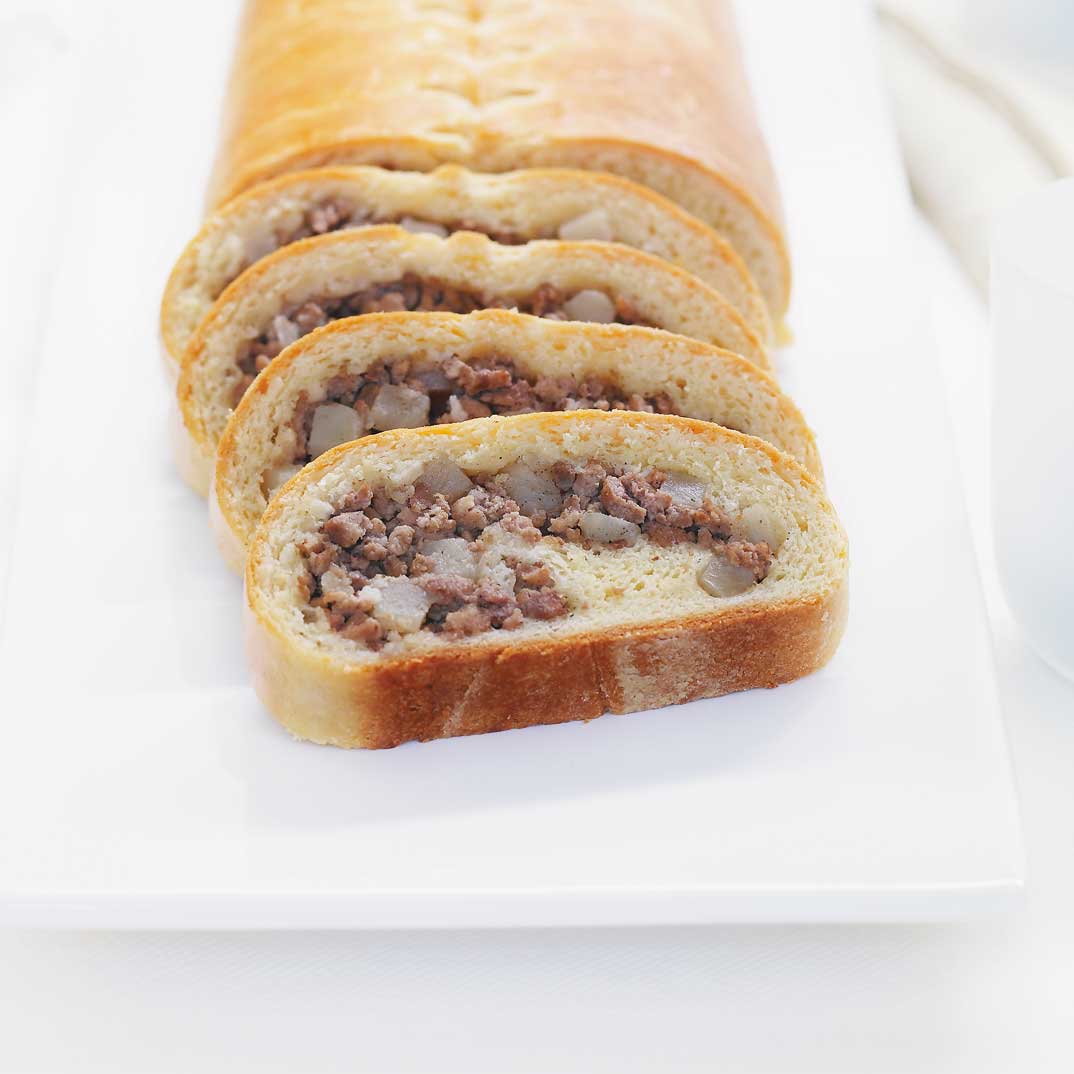 Back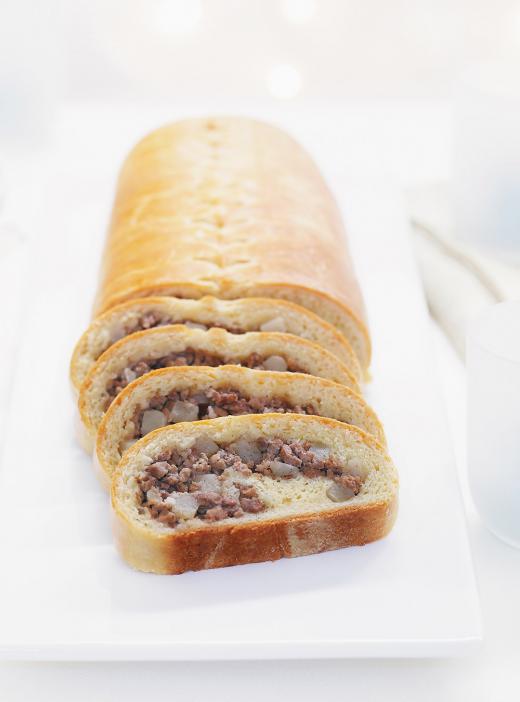 Preparation
Filling
In a saucepan over medium heat, brown the meat and onion in the oil. Season with salt and pepper. Add the broth, potatoes, garlic and spices. Bring to a boil, reduce the heat and simmer until most of the liquid has evaporated and the potatoes are tender, about 30 minutes. Remove from the heat. Remove the bay leaf and clove. Mash coarsely using a hand-held masher.

Adjust the seasoning. Let cool partially. Cover and refrigerate until chilled.
Brioche
In a bowl, combine the milk and sugar. Set aside.

Using a wooden spoon or a stand mixer fitted with a dough hook, combine the flour, yeast and salt. Add the egg yolks and milk mixture and beat vigorously until the dough begins to hold together. Slowly add the butter and knead for about 5 minutes either with the mixer or by hand on a floured surface. Shape the dough into a ball and place it in a clean, lightly oiled bowl. Cover with a damp tea towel and let rest in a warm, humid place for about 10 minutes.

Line a baking sheet with parchment paper.

On a floured surface, roll the dough into a 20 x 50-cm (8 x 20-inch) sheet. Spoon the chilled filling evenly over the dough, leaving a 4-cm (1 1/2-inch) border all around. Fold in the short ends of the dough about 4 cm (1 1/2 inches). Gently roll to form a cylinder about 43 cm (17 inches) long. Carefully lift the roll with long metal pastry spatulas and place it seam side down on the baking sheet. Let stand in a warm, humid place until double in volume, 45 to 60 minutes.

With the rack in the middle position, preheat the oven to 190°C (375°F).
Egg Wash
In a bowl, combine the egg and the water.

Use scissors to snip decorative leaf patterns on the dough, taking care not to pierce it. Brush with egg wash. Bake until golden brown, 25 to 30 minutes.

Serve with homemade ketchup.
Note
Can be made a day ahead. Reheat before serving.