Preparation
In a bowl, combine all the filling ingredients. Place 5 ml (1 teaspoon) of filling on each square of dough. You'll need about 45 squares. Moisten with water around the filling and fold into a triangle. Moisten the two opposite ends, fold them and attach them at the centre. Set 16 dumplings aside for the soup recipe and freeze the other individually on a baking sheet lined with parchment paper. Once fully frozen, stored in a freezer bag. They will keep for three months in the freezer.

In a pot of salted boiling water, cook the dumplings for 5 minutes. Cook only a few at a time to prevent them from sticking to each other. Drain. Cook a second time in the boiling chicken broth for about 5 minutes. When serving, garnish with green onion.
Note
Ideally, choose homemade chicken broth. If you use a store-bought broth, preferably opt for a ready to serve broth sold in a Tetra Pak, not canned. Flavor the broth with a piece of ginger, one or two whole cloves of garlic and 2 green onions, coarsely chopped. Heat the broth for 10 minutes and remove the aromatics before proceeding with the recipe.
To help you with this recipe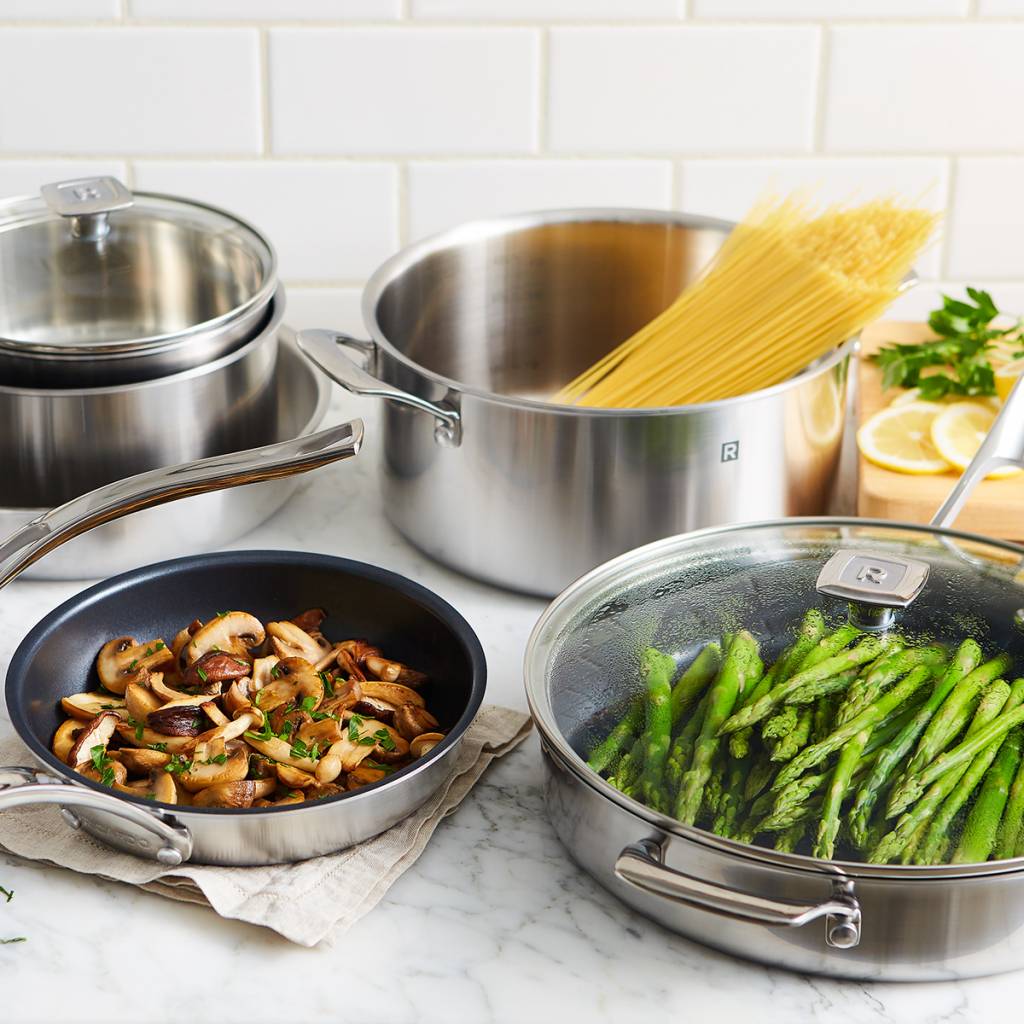 This RICARDO stainless steel cookware set would make any professional chef proud and will last a lifetime.
319.99 $
SHOP NOW