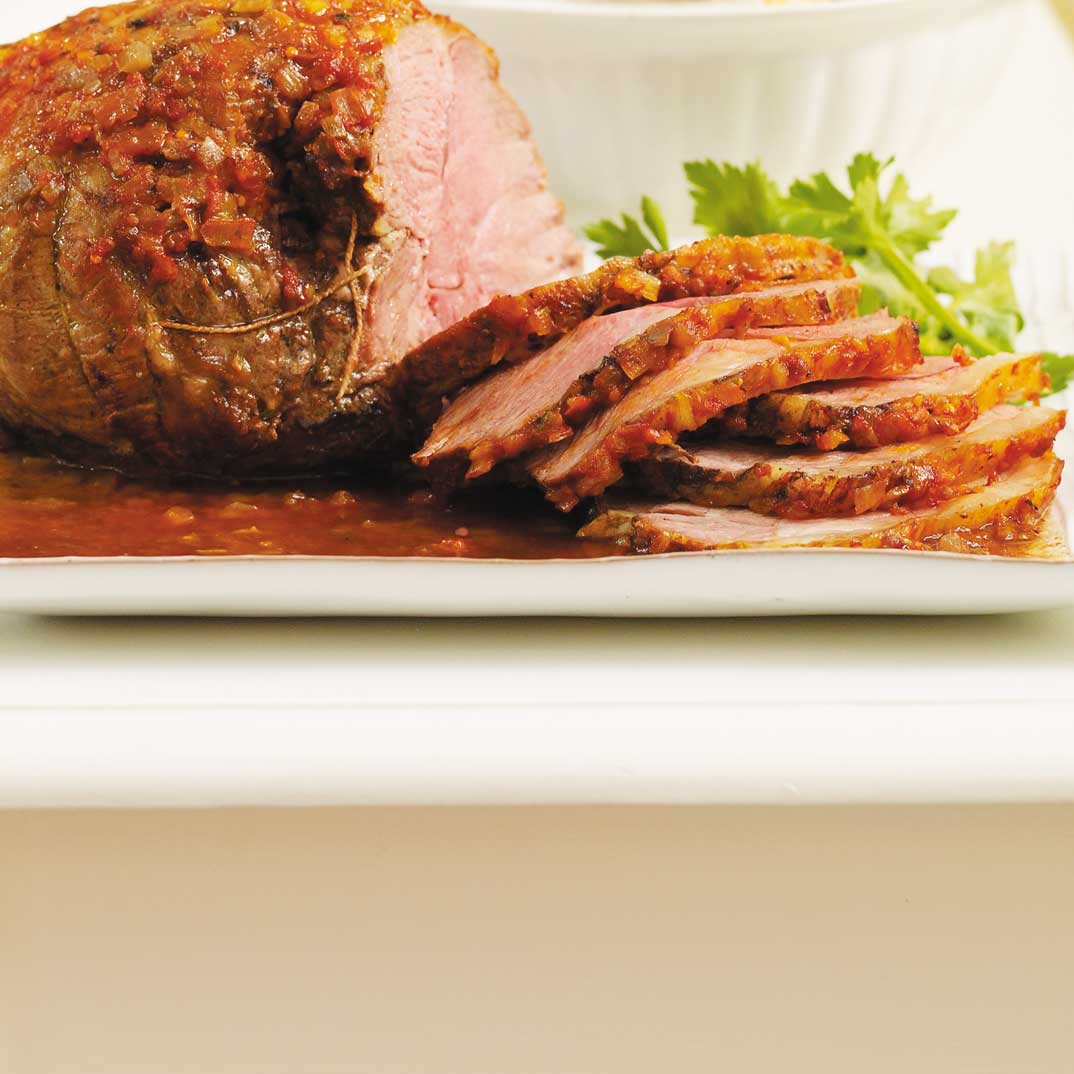 Back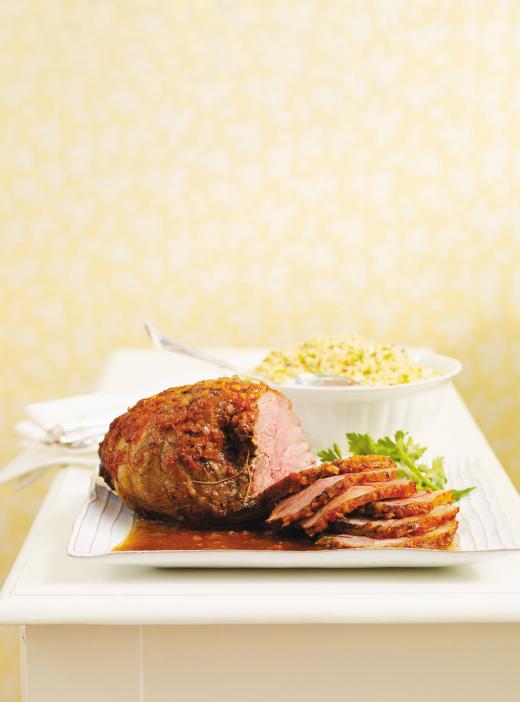 Preparation
With the rack in the middle position, preheat the oven to 170 °C (325 °F).

In a large ovenproof skillet, brown the meat in half the oil. Season with salt and pepper. Set aside on a plate.

In the same skillet, soften the onions and garlic in the remaining oil. Add the tomato paste, honey, harissa, and spices. Stir to combine. Season with salt and pepper. Let cool slightly.

Return the meat to the skillet and coat with the onion mixture. Pour the broth and wine around the roast. Cover the meat with a sheet of aluminum foil.

Roast for 1 hour and 30 minutes. Remove the foil and continue roasting for about 30 minutes or until a meat thermometer reads 57 ° C (135 ° F) for medium rare. Add broth, if needed. Let rest for 15 minutes. The temperature should rise to about 63 ° C (145 ° F). Untie and slice the meat. Serve with Apple and Mint Couscous.
Good with...
Preparation time: 10 min
Total: 25 min