Preparation
Beef Patties
In a bowl, combine all the ingredients. Season with salt and pepper. Shape into 4 patties. Refrigerate for 15 minutes.

Preheat the grill, setting the burners to high. Oil the grate. Preheat the deep fryer to 375°F (190°C). Line a baking sheet with paper towels.

Grill the patties for about 4 minutes on each side, or until the meat is well done. Toast the buns.
Fries
Meanwhile, fry the potatoes for 3 to 4 minutes or until golden brown. Drain on the paper towels. Season with salt.
Burgers
Spread ketchup on the inside of the toasted buns. Place the patties on the bottom halves of the buns and garnish with banana pepper slices and fries. Cover with the top halves of the buns.
Note
Frita is a Cuban take on the American hamburger that uses paprika-spiced beef. It is topped with julienned fries and ketchup.
To help you with this recipe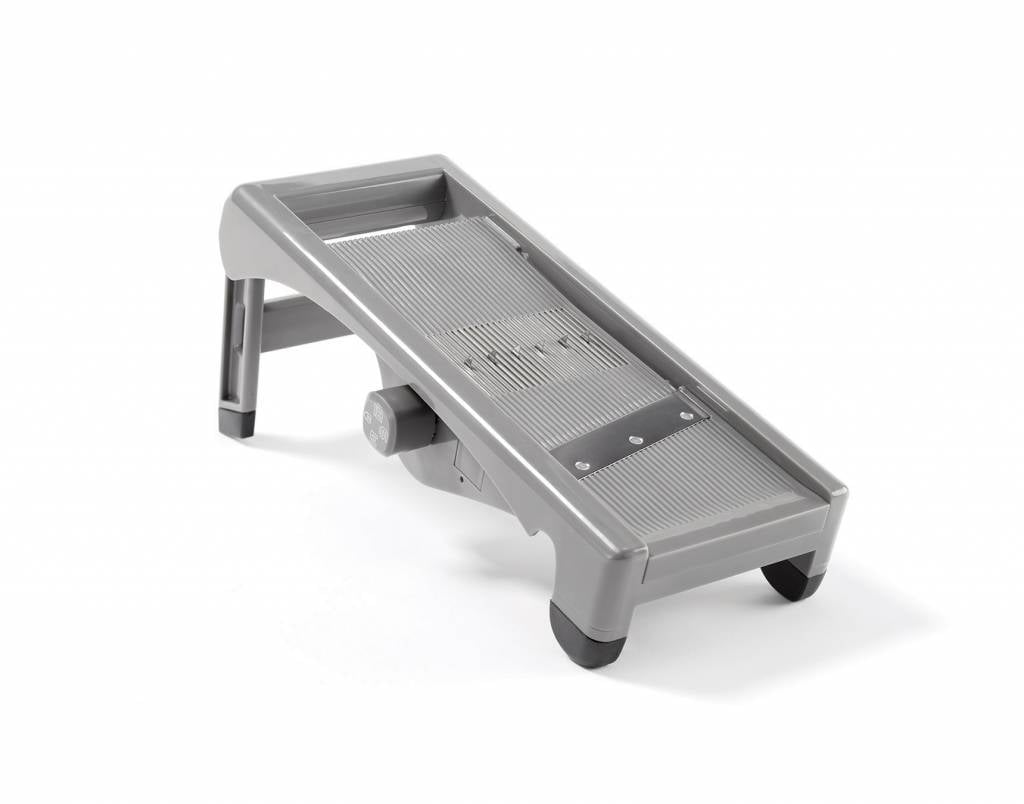 This mandolin has three different size blades that allow for rapidly and safely julienning or thinly slicing vegetables like beets, for example.
39.99 $
SHOP NOW