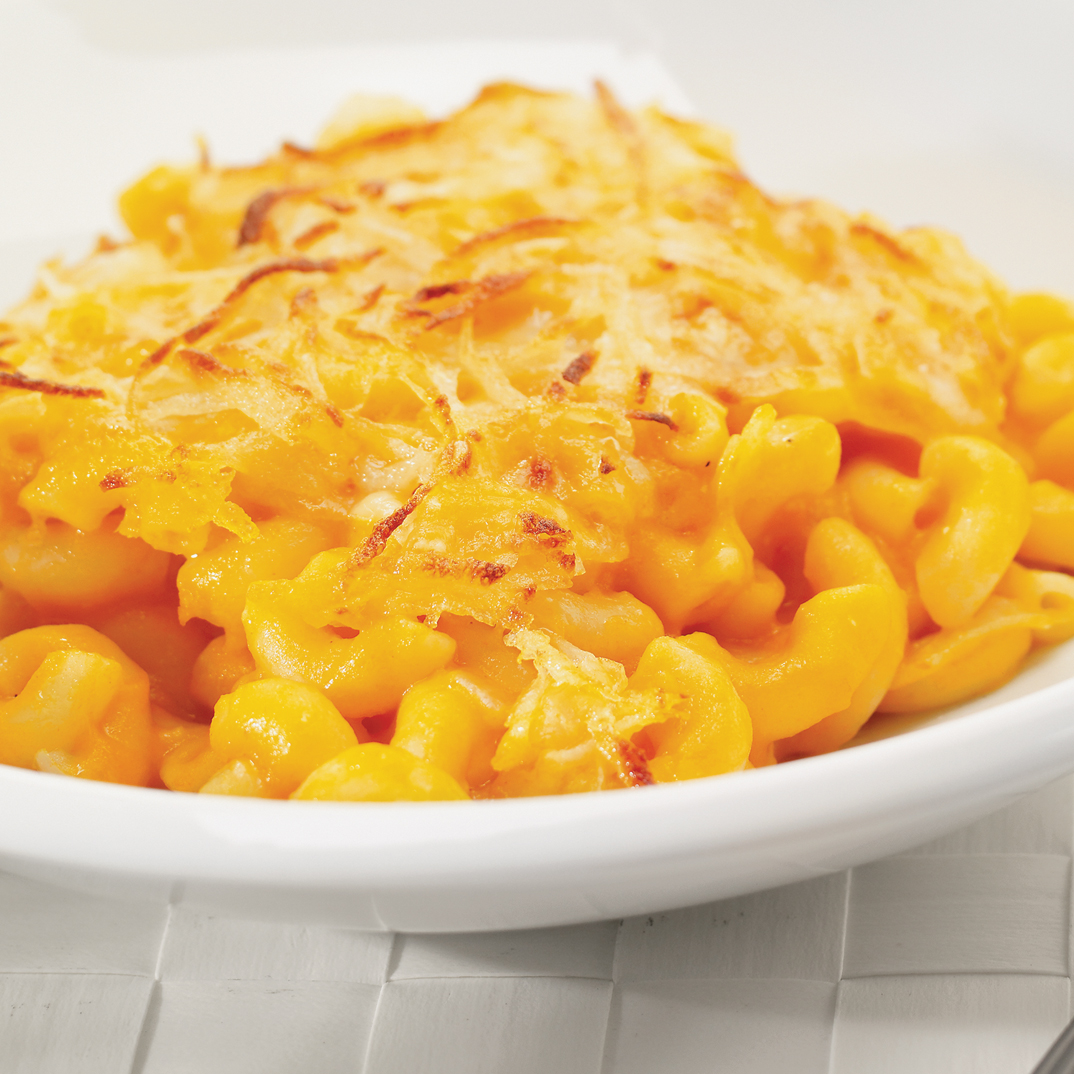 Back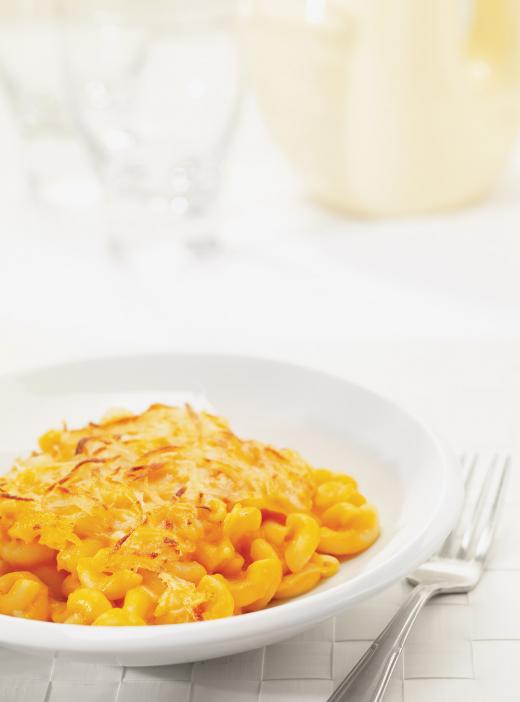 Preparation
Macaroni
In a large pot of salted boiling water, cook the carrots until tender. Drain with a slotted spoon. In a blender, purée the carrots until smooth with 125 ml (1/2 cup) of the broth. Set aside.

In the same pot of salted boiling water, cook the pasta until al dente. Drain and oil lightly.

Meanwhile, in another large pot, soften the onion and garlic in the butter. Sprinkle with the flour and cook for one minute. Add the remaining chicken broth and bring to a boil, stirring constantly with a whisk. Simmer gently for about 5 minutes. Add the carrot purée, 250 ml (1 cup) of cheese, the parsley, and pasta. Stir to combine. Season with salt and pepper.

Pour into a 23-cm (9-inch) square baking dish and sprinkle with the remaining cheese.

With the rack in the middle position, preheat the oven's broiler.
Potato Crust
Rinse the potatoes under cold water and drain well.

In a bowl, combine the potato with the butter. Spread over the macaroni. Bake for about 12 minutes or until the potato crust is crisp and golden brown.
Note
If you cook on Sundays, prepare the macaroni with the carrot puree, but wait at the last minute to assemble and prepare the potato crust. This prevents the potatoes from turning black and gives a crispy crust.