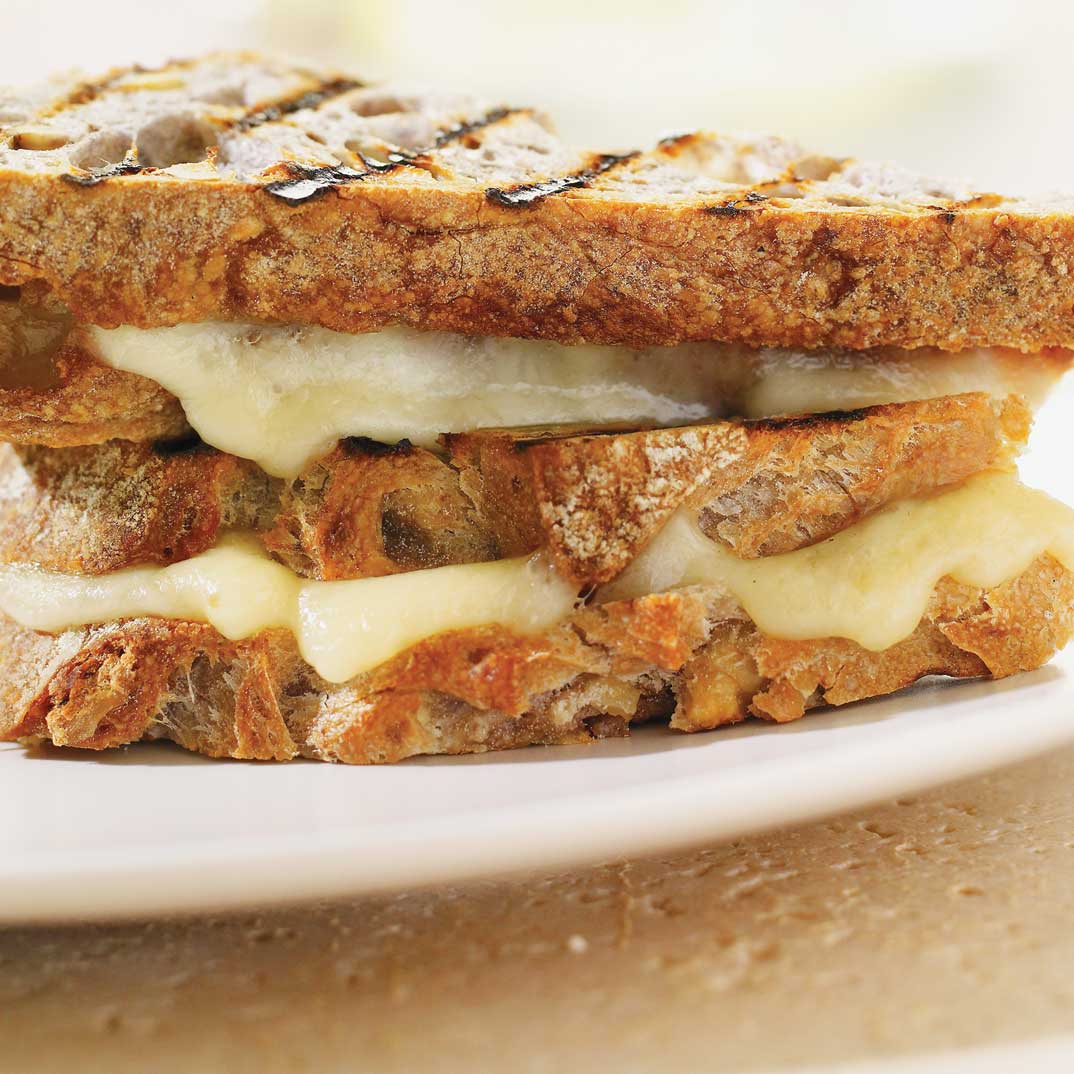 Back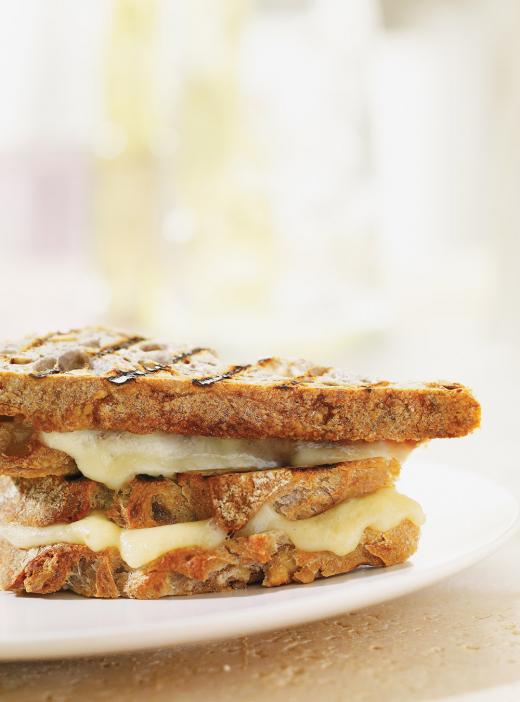 Preparation
Preheat the panini grill on high or a ridged skillet.

Place a slice of each cheese between two slices of bread. Grill on each side until the cheese melts, pressing slightly. If you are cooking in a skillet, lightly butter the bread on each side.

Cut in half diagonally and serve with Cream Watercress and Leek Soup.
Good with...
Preparation time: 10 min
Total: 35 min