Preparation
With the rack in the middle position, preheat the oven to 180 °C (350 °F). Line a baking sheet with parchment paper or aluminum foil.

In a bowl, combine the meat, apples, breadcrumbs, spices, and Worcestershire sauce. Season with salt and pepper.

With the meat mixture, shape a 25 x 10-cm (10 x 4-inch) loaf on the baking sheet. Place the slices of bacon, side by side, diagonally on the loaf to thoroughly coat the meat. Bake for about 1 hour. If you use a meat thermometer, it should read 82 °C (180 °F). Remove the meatloaf from the oven and brush with the apple jelly. Finish cooking under the broiler until golden brown.

Top with applesauce and serve with mashed potatoes and green beans.
To help you with this recipe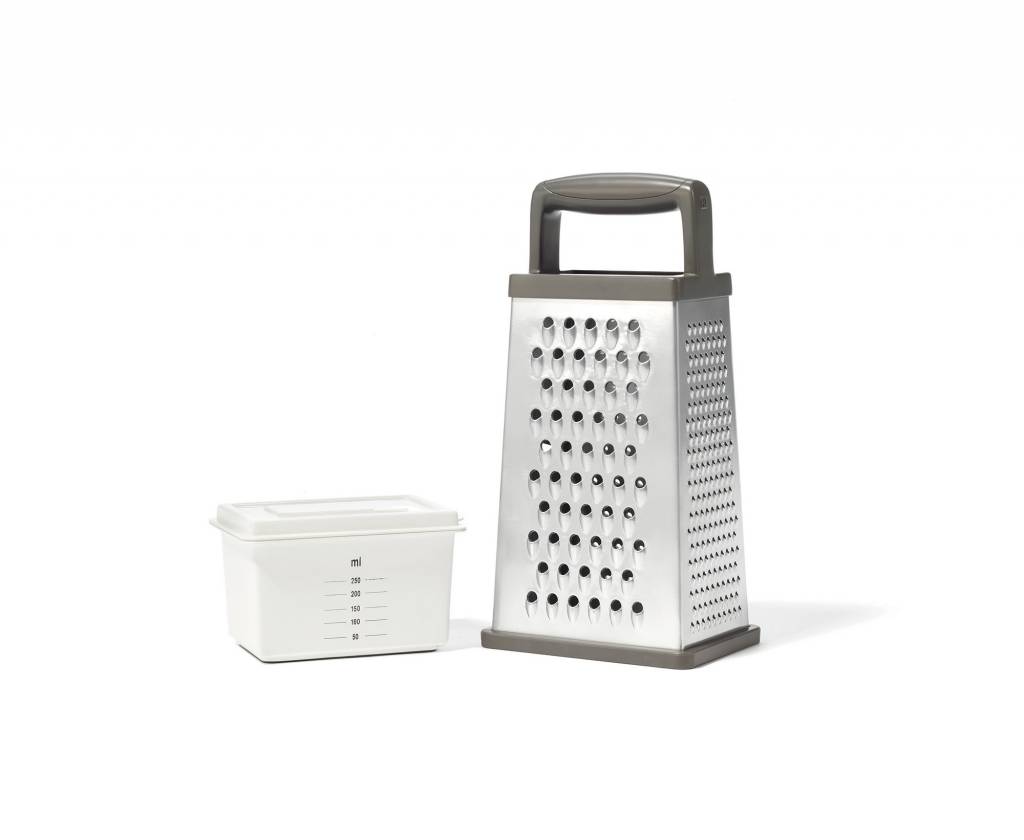 This 4-sided grater can do everything from zest lemons to grate potatoes. Its non-slip base provides comfort and stability. With the graduated container, freshly grated ingredients can be stored in the refrigerator.
29.99 $
SHOP NOW