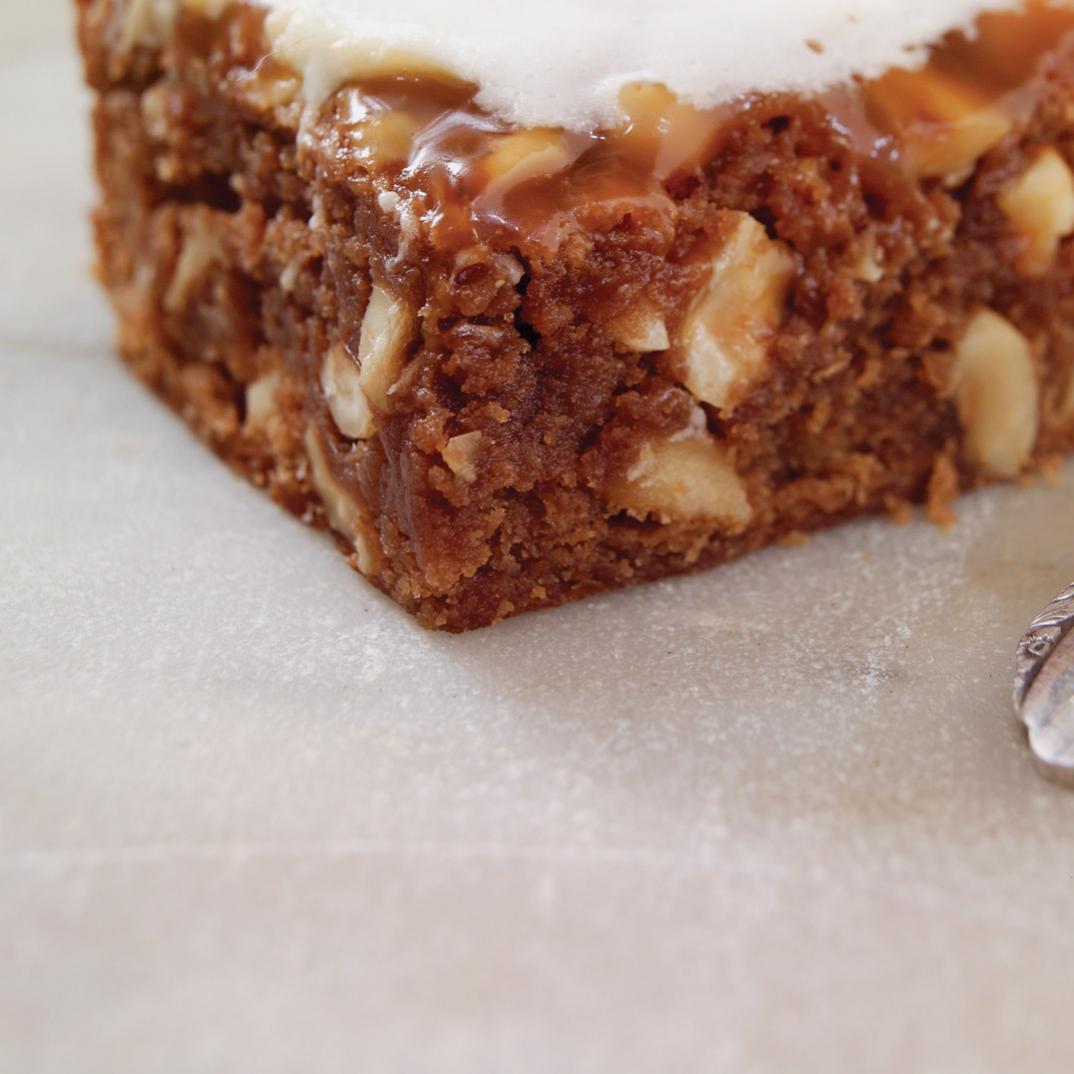 Back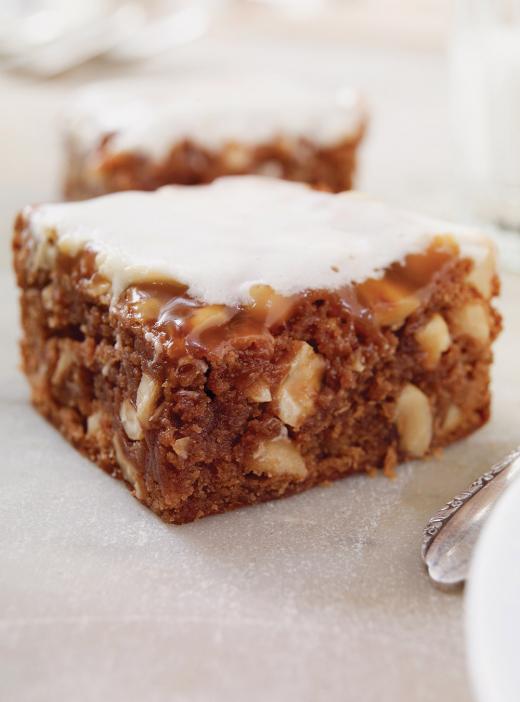 Preparation
Squares
With the rack in the middle position, preheat the oven to 170 °C (325 °F). Line the bottom of a 20-cm (8-inch) square pan with a strip of parchment paper, letting the paper hang over two sides. Butter the other two sides.

In a bowl over a double boiler, melt the chocolate. Let cool.

In a bowl, using an electric mixer, beat the eggs with the brown sugar, vanilla, and salt until smooth. At low speed, add the flour, butter, and chocolate. With a spatula, stir in two thirds of the nuts and spread the batter in the pan. Sprinkle with the remaining nuts. Bake for 40 minutes or until a toothpick inserted in the centre of the cake comes out with lumps and not completely clean. Let cool. 

Caramel Sauce
In a saucepan, bring the sugar and water to a boil. Cook without stirring until the mixture turns golden brown. Remove from the heat and add the cream. Beware of splashes. Bring to a boil, stirring until the sauce is smooth. Cool slightly and drizzle over the cake. 

Marshmallow Topping
In a saucepan, melt the marshmallows with the cream. Cool slightly and pour over the cake.

Serve warm or at room temperature.